Marilyn Big Pouches (2 sizes) sewing pattern
|
All posts may contain affiliate links.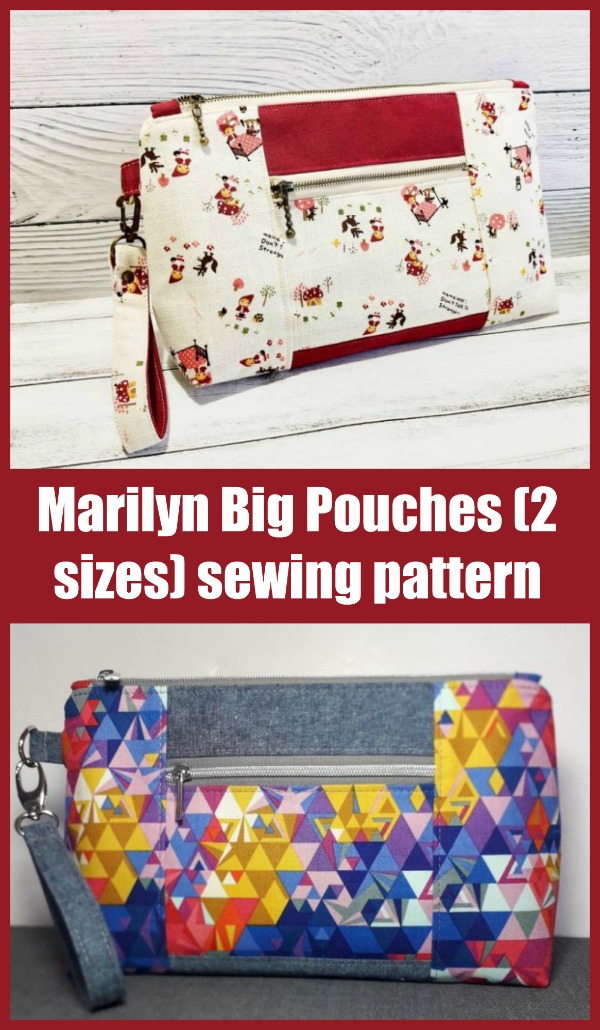 Here's a very practical zipper pouch that comes in two different sizes. It has a handy outside zipper pocket, optional card slots inside and a wristlet strap. If you chose this project then it's a great time to work on perfecting your zipper ends too.
Marilyn Big Pouches is a BIG size cosmetic bag, clutch bag, or stationery case, or anything. It's a very practical and useful bag.
If you have made this kind of zipper bag before, you may have found that the corners are dented or just don't sit nicely. Well, not anymore. The designer, Imazz Patterns, shows you how to get clean square corners like the ones shown here. Yes, there's a little secret to it!
Also, you can make this zipper pouch with no baggy lining either! The designer shows you how to make a neat lining with this pattern.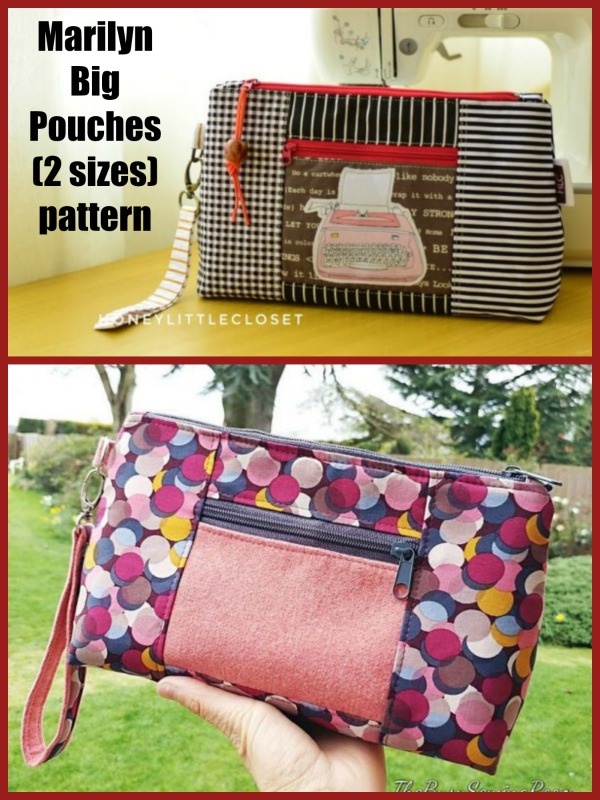 When you have finished making the Marilyn Pouch it will measure approximately:-
Medium = 6″ (15 cm) high by 10″ (27 cm) long, along the top,
Large = 6½" (16.5 cm) high by 11″ (29 cm) long, along the top.
What you will need to make a Marilyn Pouch:-
¼ yard of medium-weight cotton fabric (a fat quarter is perfect for this project),
¼ yard of fabric for the lining (cotton – medium weight),
¼ yard of medium weight fleece (one side is fusible),
¼ yard of light-weight fusible interfacing,
One 10 or 11 inches zipper,
One 6 or 7 inches zipper,
One swivel hook (optional),
One small D-ring (optional),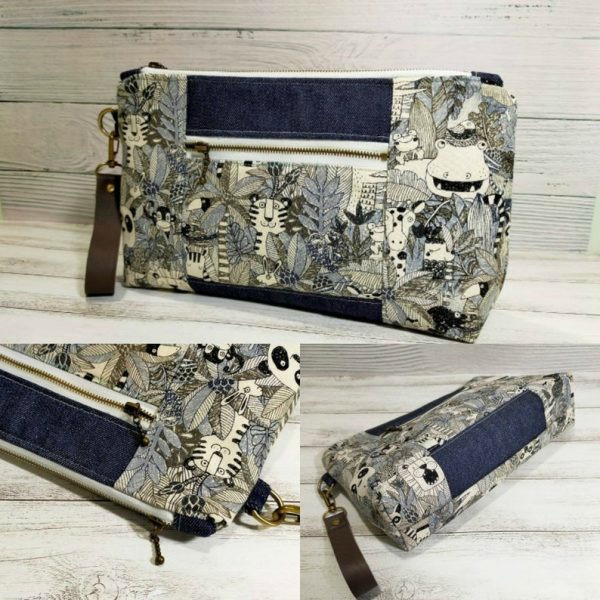 This pattern comes with a royalty-free license. The finished clutch may be sold by you in your shop. You will receive 22 pages of complete step-by-step tutorials with extra information and 8 pages of pattern tiles that need to be assembled. Seam allowances are included in the pattern. There are separate patterns for the medium and the large bag.
You can download the pattern by clicking on the link below.
And if you like what you see, the designer, Imazz Patterns has lots of other popular and well-priced patterns, so you can click on the link below.