Tablet carrying tote bag – FREE pattern
|
All posts may contain affiliate links.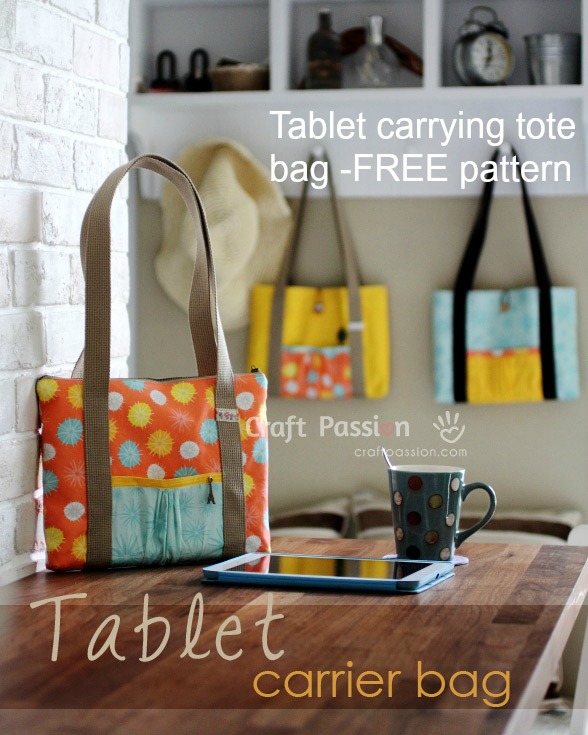 Here's a great Tote Bag that as the name suggests is able to carry your tablet and a few other essentials. We love the use of the webbing for the straps and the easy beginner option without the zipper.
The pattern and tutorial for the Tablet Carrying Tote Bag are FREE at Craft Passion, you can click on the link below.
The designer has made the example bags with some lovely contrasting fabrics and this project only uses small pieces so it's a great scrap buster where you can use up left over fabric pieces from other projects.
This table tote bag can be made with or without a zipper. It's every so easy to make without a zipper, just using a cord and button to close. Or if you've sewn a zipper before you can close the top of the bag that way – it's just the same as sewing any regular zipper bag. Give it a try if you haven't sewn a zipper yet – you can do it!
When finished the Tablet Carrying Tote Bag measures approximately 12″ wide by 8 1/2″ high by 1″ deep.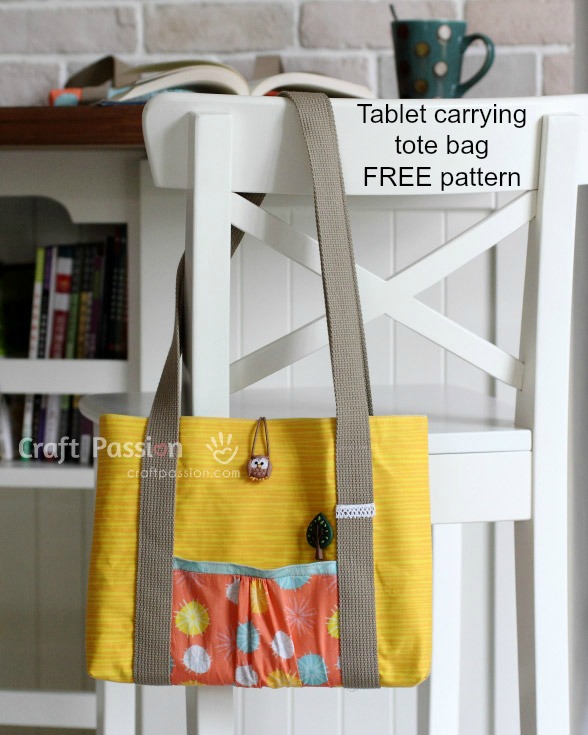 What you need to make the Tablet Carrying Tote Bag
Three separate pieces of fabric in three different colors in the following sizes: 13″ by 19″ and 19″ by 20″ and 9″ by 9″
Fusible Stabilizer / Interfacing, woven cotton, medium stiffness, approx: 18″ by 18″
Cotton webbing straps, 1″ wide by 82″ long
Embellished Tape or ribbon or lace, short length about 2 1/2″
One zipper, 12″
Leather or cotton cord, 4 to 5″
One button