Cute small backpack – FREE video tutorial + pattern
|
All posts may contain affiliate links.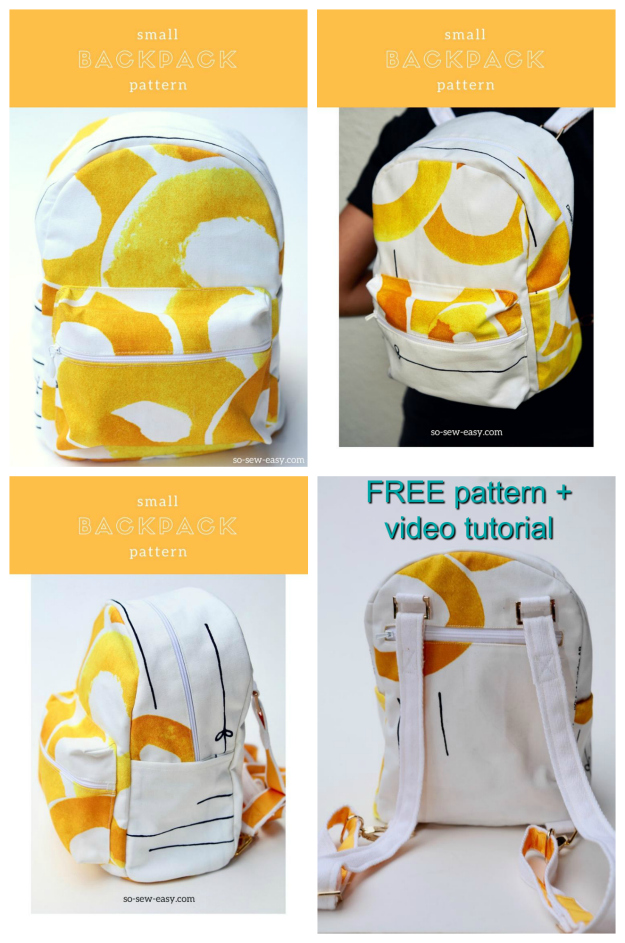 If you want to make a small backpack, then here is an excellent video with FREE sewing pattern and tutorial.
This is one of the cutest small backpacks you will ever see, that can also be worn as a cross-over or cross body bag as well. Zipper's on pockets are a big thing on this backpack. There is one on the pocket in the back, one on an internal pocket and even the outside pocket has a zipper.
Beginner bag makers can make this backpack. However, if you want to take this project to the next level then you can add one more pocket, if you like, to store your mobile phone. How you do this is shown in the video but is not included in the FREE pattern, so check out the video for those extra instructions.
What you need to make this backpack