Cosmetics bag with brush roll – video
|
All posts may contain affiliate links.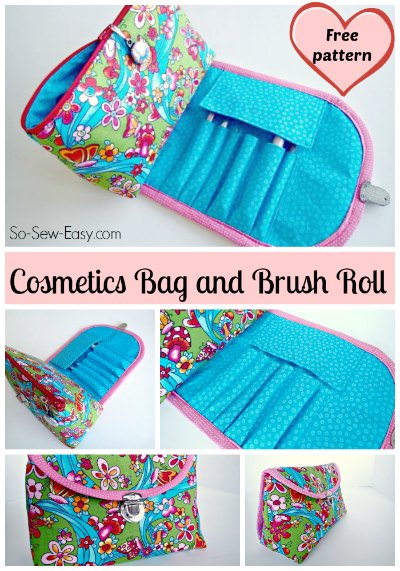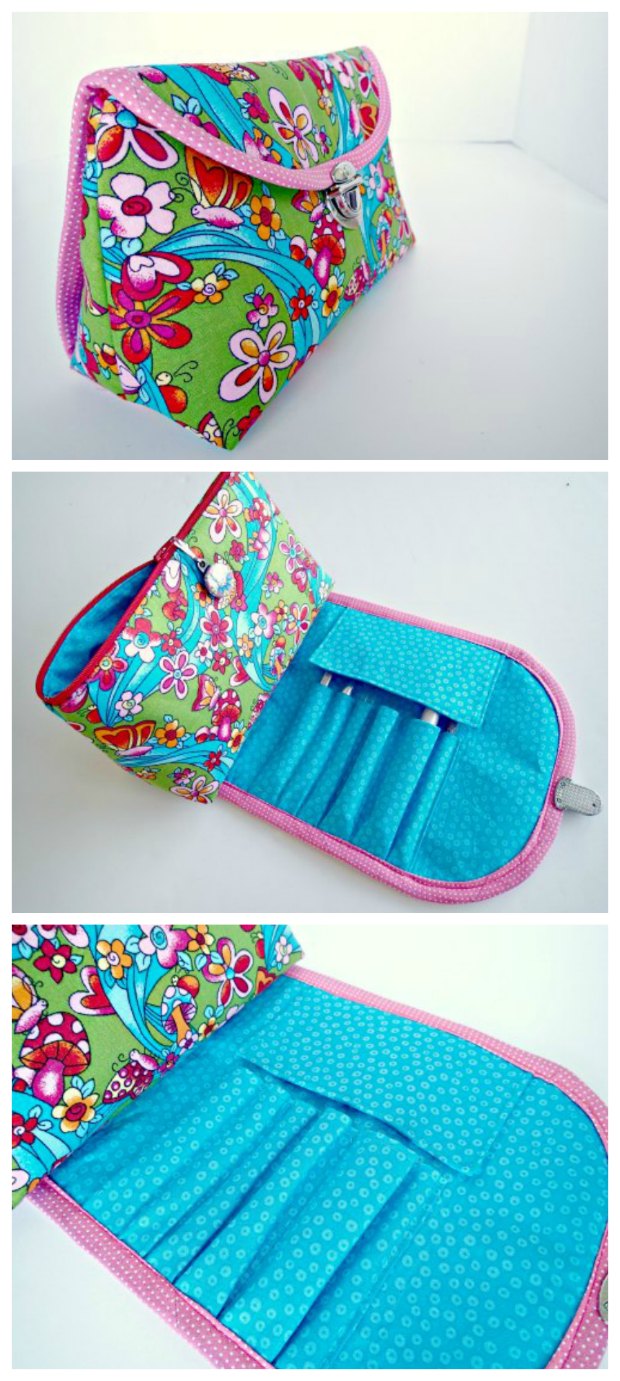 If you are serious about your appearance and don't like to leave home without your cosmetics then this genius bag will be perfect for you – or for a teen, girl friend or anyone who travels. Combine a handy cosmetics bag with a brush roll, all in a single bag – but at the same time keep your brushes clean and undamaged in their own section, not just all mixed in with your tubes and bottles.
It's quick and easy to make and you can change up the brush roll to suit whatever brushes you like to use. Maybe this could even be a family travel bag and carry your toothbrushes too. Or crochet hooks? Goodness, so versatile! Check out the step by step video below and download the pattern for how to make this cool cosmetics bag and brush roll combined.
What you need:
Outer and lining fabric. (Try a laminated fabric, so you can easily wipe off any makeup dirt from your bag; I bought two pieces of 55 * 80 cm, and that was perfect)
Bias fold binding, about 80 cm
The pattern – download below