Milan Mini Bag sewing pattern
|
All posts may contain affiliate links.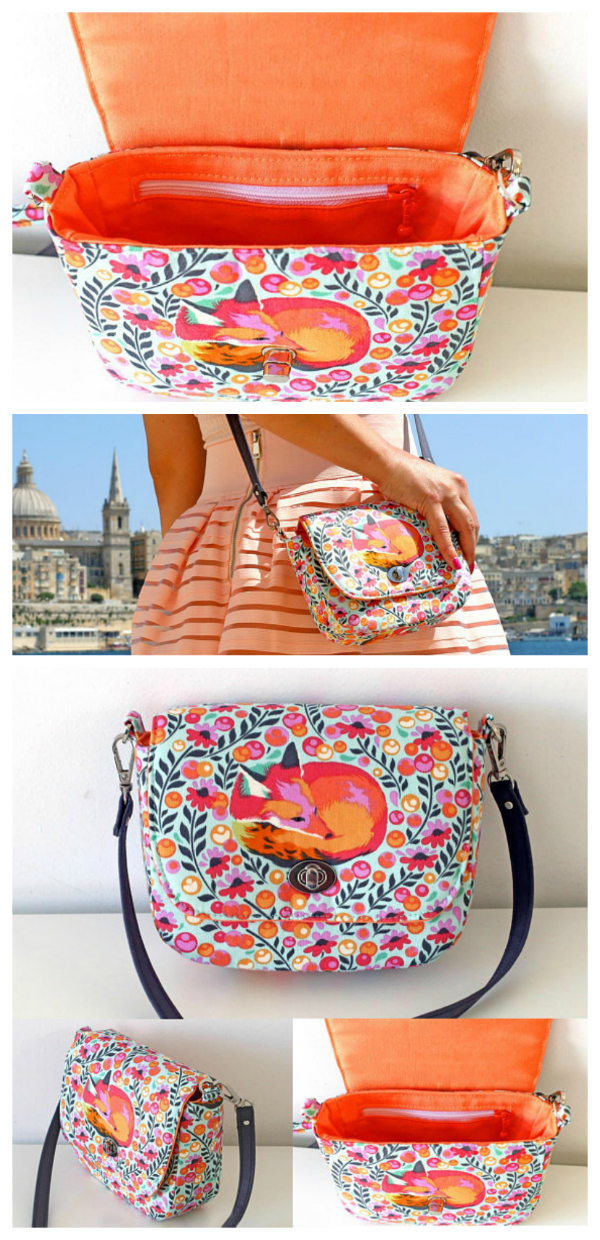 If it is a miniature bag that you are looking for then we have the perfect pattern here for you. The Milan Mini Bag is both adorable and mini standing only 5″ high, 6″ wide and 1 3/4″ deep. It is the perfect bag for women and little girls alike! Wear it comfortably across your body or over your shoulder.
The Milan Mini Bag is made with foam interfacing and has a fully lined, zippered interior pocket, while the turn-lock keeps your valuables safe. This is an awesome pattern aimed at the intermediate bag maker as the curves can be a little tricky.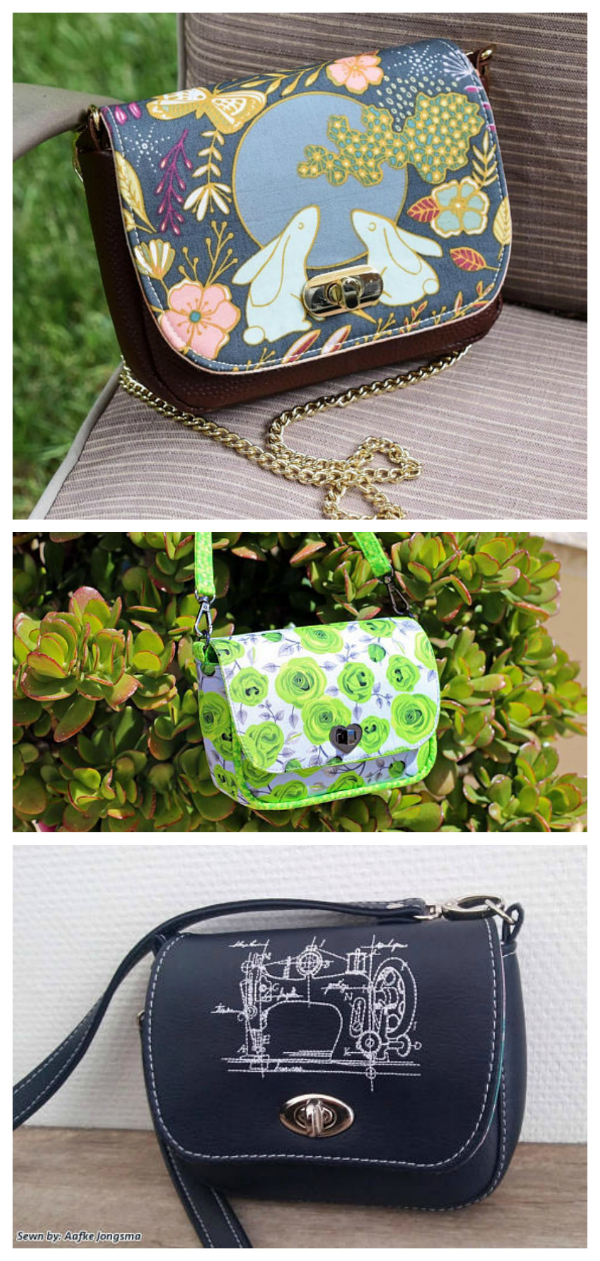 What you will need to make the Milan Mini Bag:-
18" x 22" (a fat quarter) of cotton/vinyl/faux leather exterior fabric.
18" x 22" (a fat quarter) cotton lining fabric.
2" x desired length of shoulder strap (~40") fabric in a color matching the exterior.
(Optional: 18" premade piping, or 1 ¼" x 18″ cut on the bias).
13" x 15" Foam interfacing such as Pellon fusible Flex-Foam, ByAnnie's Soft and Stable or similar. If using a heavy vinyl or faux leather, you might want to opt for fusible fleece instead of the foam, such as Pellon 987F Fusible Fleece or Vilene H630.
22" x 22" Lightweight fusible interfacing such as Vilene G700 woven fusible, Pellon SF101 Shape-Flex or any light but not lofty fusible interfacing you have laying around for lining.
1 ¼" x 2" scrap sturdy interfacing for lock stabilization.
One turn lock.
One 6" Zipper.
Two small swivel snap hooks (preferably with ½" wide opening).
Two ½" wide D-rings ( ½" wide opening preferred, otherwise, adjust your D-ring holder width accordingly, instructions in step 5).
(Optional: 18" Premade piping or 18" piping cord)
Fabric glue
Rotary cutter, cutting mat & ruler.
Even more crossbody bag sewing patterns you won't be able to resist
Want even more crossbody bag sewing patterns? These are the top best selling crossbody bag patterns in our store. Take a look at the category on our shop page for even more - 60+ more!