Class – the Ultimate Travel Bag
|
All posts may contain affiliate links.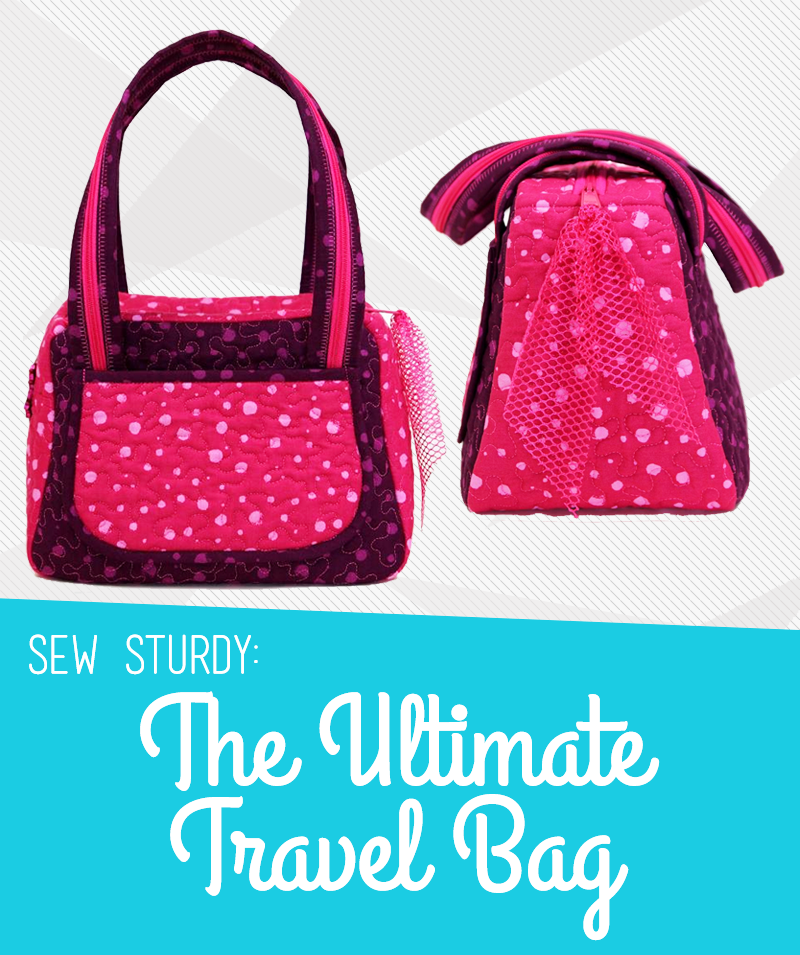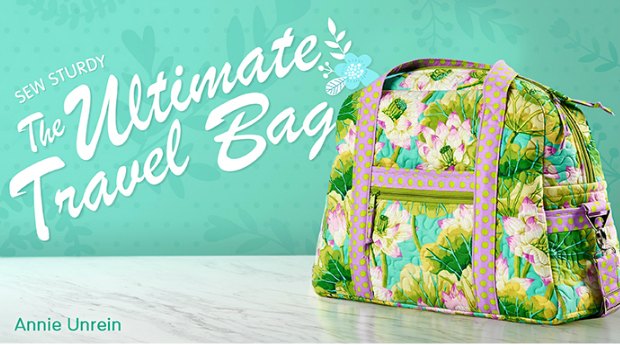 Don't lug your luggage; love your luggage! Make a beautiful travel bag with durable structure, designer touches and professional construction details.
Have any of you taken one of the classes from Annie Unrein on Craftsy. We've completed the Travel Organisers class and loved the projects. The Home Organisers looks awesome too, although we've not taken this yet – but you can be sure it's on our wishlists. Now Annie is tempting us with another class, this time to sew up this strong and sturdy travel bag. The pattern is included in the class and she shows us how to make it beautifully from start to finish.
Class description:
Don't take one more trip with a bag you don't love! Learn how to make a quilted bag that's perfect for travel with beloved instructor Annie Unrein. In this class, learn step-by-step construction, starting with with how to create sturdy quilted fabric with foam stabilizer that will become the bag's front, back and side panels. From there, you'll create reinforced handles and sturdy straps. Next, Annie will teach you how to make slip pockets, mesh pockets, combination slip-and-zip pockets and other variations. With your bag almost ready to construct, Annie will help you add a stabilizer sleeve to the bottom of the bag, install zippers, shape the bag's edges and bind them beautifully. Then you'll be ready to join the bag front and back to the side strip, before binding the edges and adding a few last details for a fabulous finish.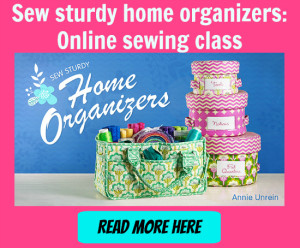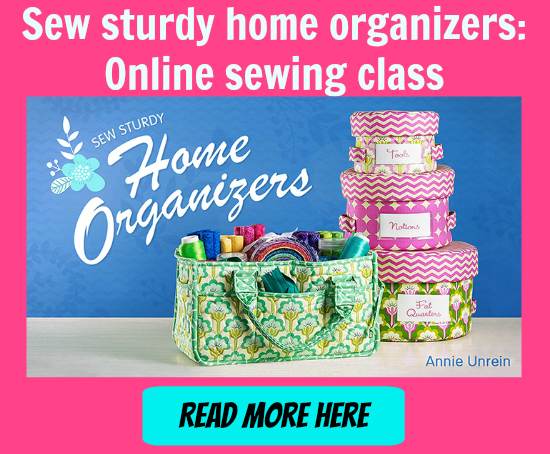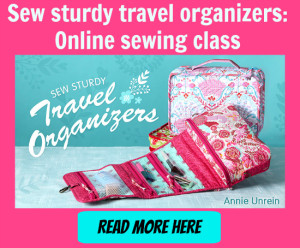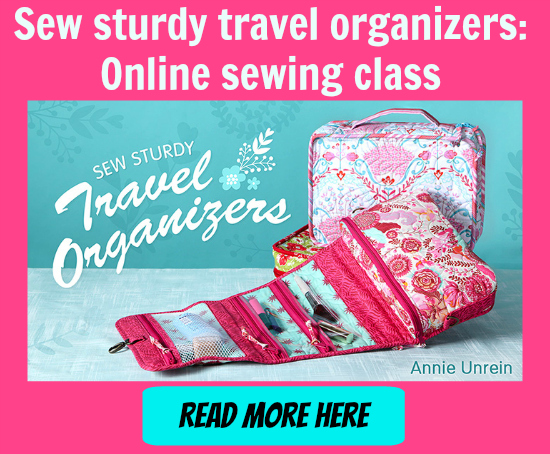 Over 7 full HD instructional videos in this class, so there's lots of content and step by step info that will teach you not only the skills you need to complete this bag (pattern included with the class), but also important bag sewing skills that are transferrable to all of your other bag projects too – making you better at everything you sew!