Chevelle Handbag sewing pattern
|
All posts may contain affiliate links.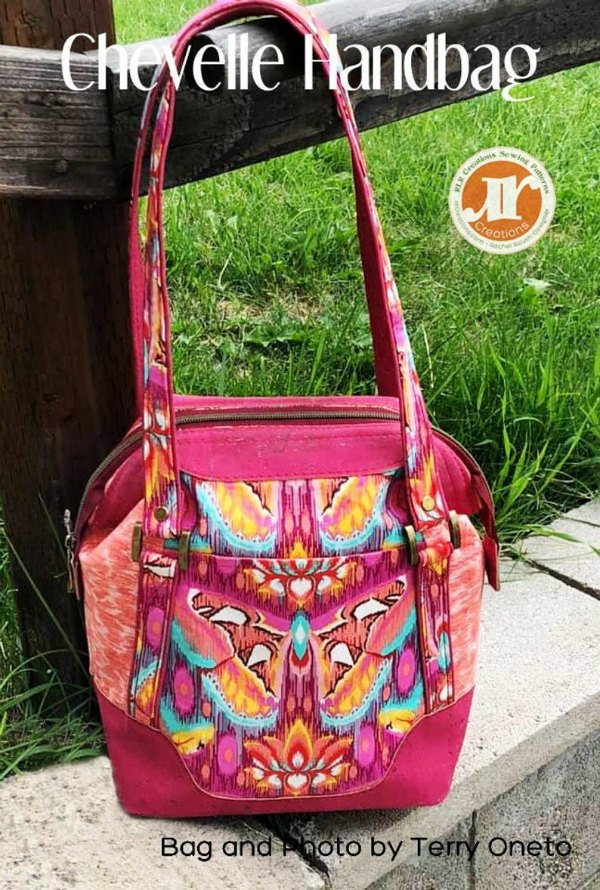 Thinking of making a new shoulder purse? Looking for a bag that looks great, yet is lightweight, but still holds its shape really well? Why not make this lovely Chevelle Handbag. It has a spacious interior and various storage pockets inside and out to ensure everything has its place.
The Chevelle handbag is lightweight in feel making it the perfect everyday bag. Best of all if you prefer a low profile, small tote size handbag, for everyday use simply omit the internal frames and you can create the ideal sized carry everywhere tote bag.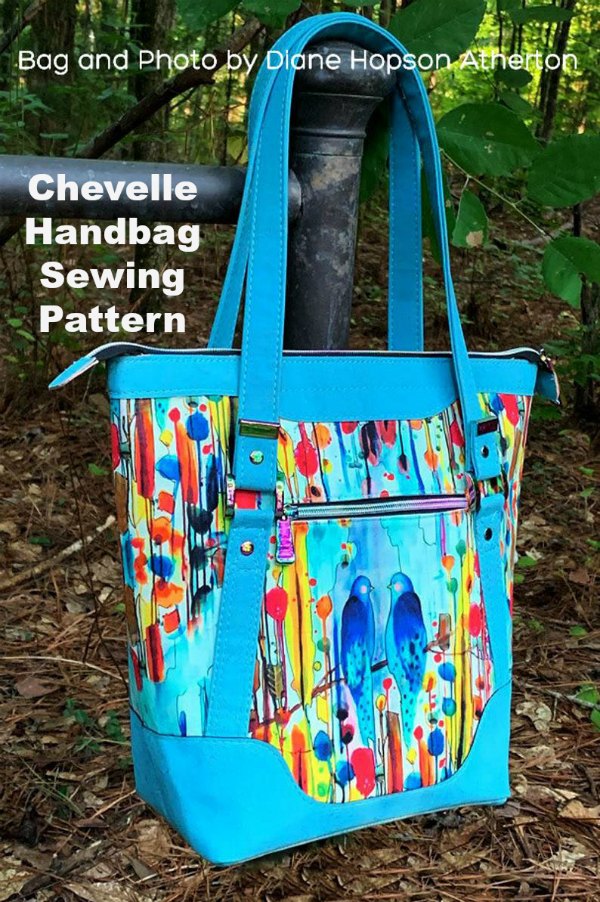 The Chevelle Handbag has the following features:
A wide-open, fully zippered structure using internal frames
A square bottom that allows the handbag to sit upright and stay open for easy access to your content inside
A zippered pocket on one side of the exterior and an easy-access slip pocket on the other
Two slip pockets on the interior along with a roomy zippered pocket to keep all your things organized
Shoulder length straps allow the bag to be comfortably worn over the shoulder.
When finished the Chevelle Handbag measures approximately 9″ wide by 11″ tall by 5″ deep.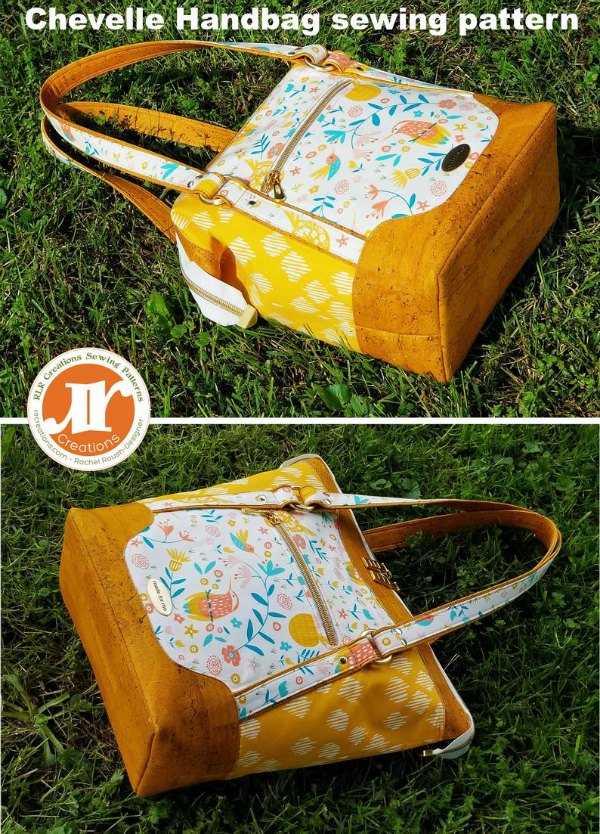 What you will need to make the Chevelle Handbag
½ yard of 44" wide décor weight or quilting weight cotton for the main fabric
1 yard of 44" wide quilting weight cotton for the lining fabric
1 yard of 45" Fusible Pellon 809 decor heavy interfacing
⅔ yard of 20" Fusible Pellon SF 101 light interfacing
⅓ yard of 45" Fusible Fleece TP971F Pellon Fleece Thermolam or ⅔yard of 20" Pellon FF 77 Fusible Flex-Foam
One piece of 5″ by 9″ 72F Pellon Peltex two-sided Fusible Ultra Firm Stabilizer
One 18" #5 Nylon Coil Zipper for the top. Use a single or double pull zipper, your preference
One 8" Nylon Coil Zipper for the exterior zipper pocket
One 11" Nylon Coil Zipper for the interior zipper pocket
Four 1" O-rings
One pair of small internal wireframes, overall length 13" or less
Coordinating thread
This one wasn't quite right for you? What about these instead?
Want even more purses and handbags to sew? Our shop is packed full of hand-picked favorites from talented designers, big and small. Here are a sample selection you might like. Check them all out in our shop.