Chattanooga Train Case sewing pattern
|
All posts may contain affiliate links.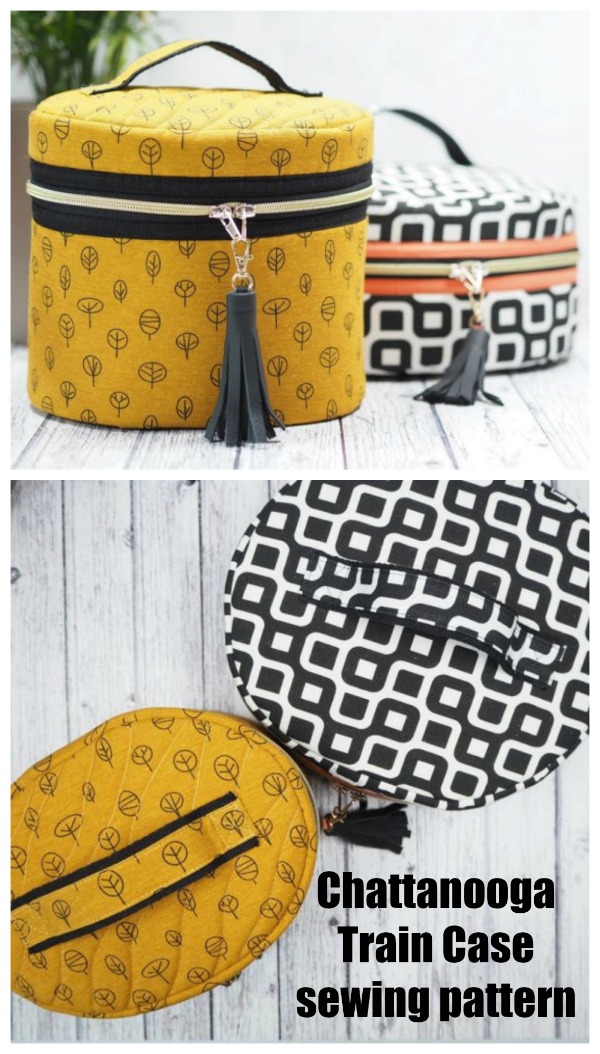 Today we have this stunning train case sewing pattern to share with you. A popular style for traveling in bygone days but equally in style today and always practical.
I wish that I could go back to the time when going on a train was a bit of an event and people had special luggage for the occasion. Well, that might not be possible but we can at least bring the luggage from that time to the present day. Number one on my list is a train case. Perfect for cosmetics or jewellery or even an on-the-go craft tote. This little case is not at all difficult (much easier than it looks) and you get two sizes! I guarantee you will want to make more than just one. Happy days!
These cases are softly padded with a light, structural foam which means that the interfacing needed is minimal and yet a professional finish is easier to achieve. I love to have bags like this in my house for an alternative storage option so if your compartment on the Orient Express is not happening anytime soon, you can still get the feel for it.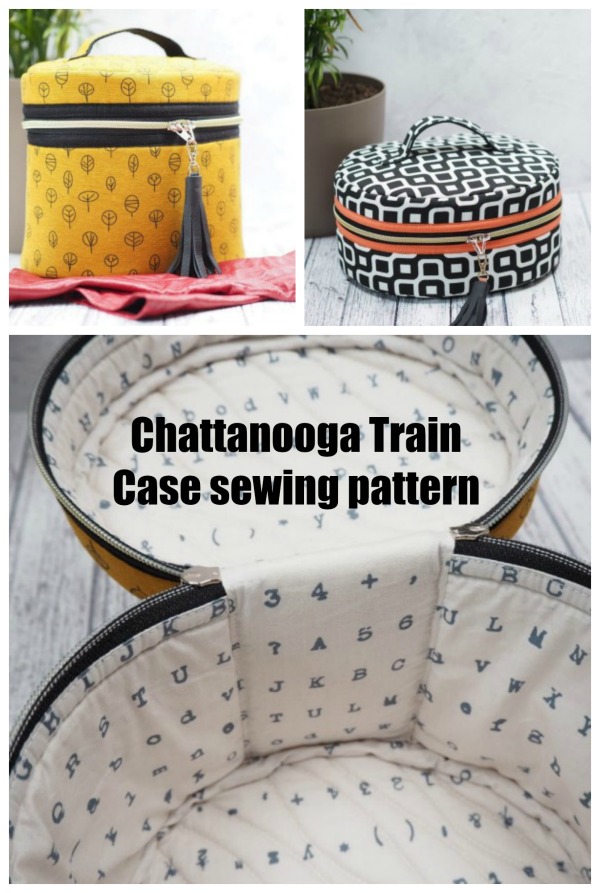 This project is perfect for a confident beginner who has some prior knowledge. You might have trouble if you are a raw beginner (sewing machine still in the box) but if you have been learning for a while, there are no really nasty surprises here. Please note that this pattern does include hand sewing, including covering the internal raw edges with a hand-sewn bias binding.
Sizing info:
When you make your own Chatanooga Train Case it will measure approximately:-
The smaller (mustard) version is 7" high by 9" wide by 7" deep.
The larger, flatter version (the black and white) is 4 ¾" high by 10 ½" wide by 9" deep.
Recommended fabrics:
In terms of which fabrics that you should use, the designer recommends any of the following – quilting weight cotton, denim, canvas, furnishing fabrics, linen, needlecord.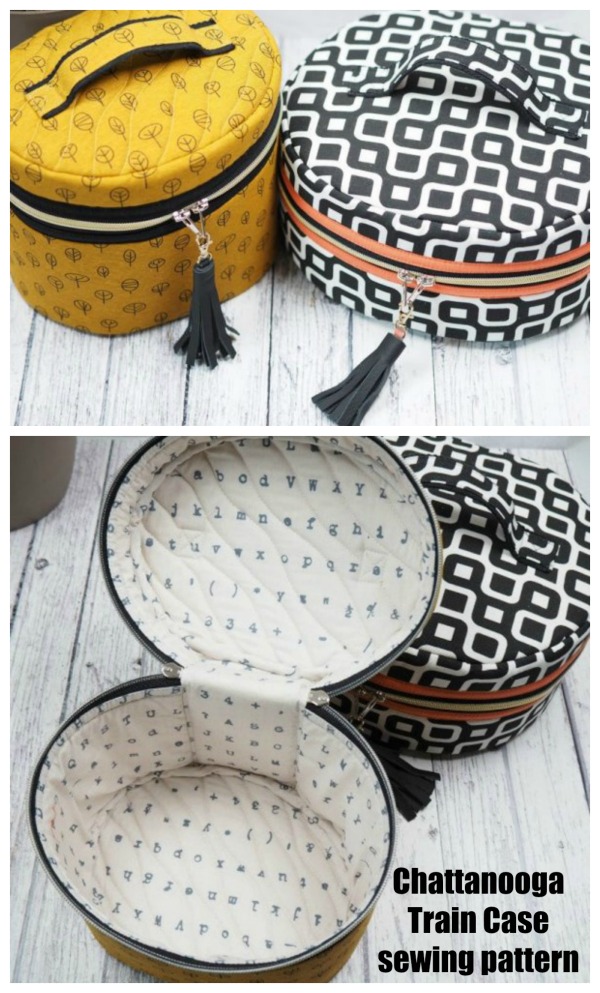 What you will need to make a Chatanooga Train Case:-
½ a yard of nice canvas or similar weight fabric for the outer,
¾ of a yard of lining fabric (to allow for making bias binding),
One fat quarter of solid fabric for the outer binding trim,
½ a yard of Style-vil foam interfacing or similar,
One 23" double zipper. The designer used a piece of continuous zipper and added two zipper pulls back to back,
A swivel clip to match your zipper. If your zipper teeth are gold, then opt for that,
6 ½" by 1 ¼" wide cotton webbing to match your fabrics and zip,
Coordinating threads for all fabrics and trims,
A sewing machine.
This designer, The Folk Art Factory, has lots of other bag sewing patterns which we think you will really like.
Keep organized with these storage and project bag ideas to sew
Want even more project bags, storage and organizers to sew? Our shop is packed full of hand-picked favorites from talented designers, big and small. Here is a sample selection you might like. Check them all out in our shop.