Genevieve Messenger Style Handbag pattern
|
All posts may contain affiliate links.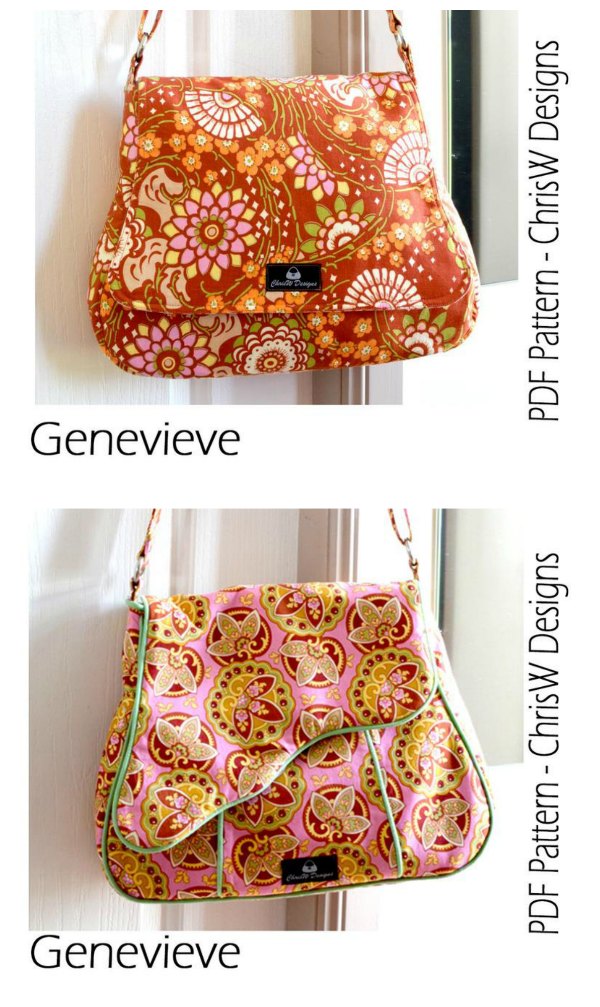 This is the sewing pattern for the Genevieve Messenger Style Handbag which comes with instructions to make three versions. You can choose from Plain with no piping, Regular Flap with piping or Shaped Flap, or make all three.
It really is a lovely looking bag with its piping and all of those pockets, however, if you want to make the project simpler you could leave out the piping for a quicker and easier project.
The Genevieve Messenger Style Handbag has the following features:
Choose from two flap shapes
Complete with an adjustable strap
Close with a magnetic snap
A large slip pocket under the flap
A smaller slip pocket for your mobile phone
Two interior slip pockets
An interior pen pocket
An interior zipper pocket to keep your valuables secure.
As an added option you can add some rivets for a really professional look.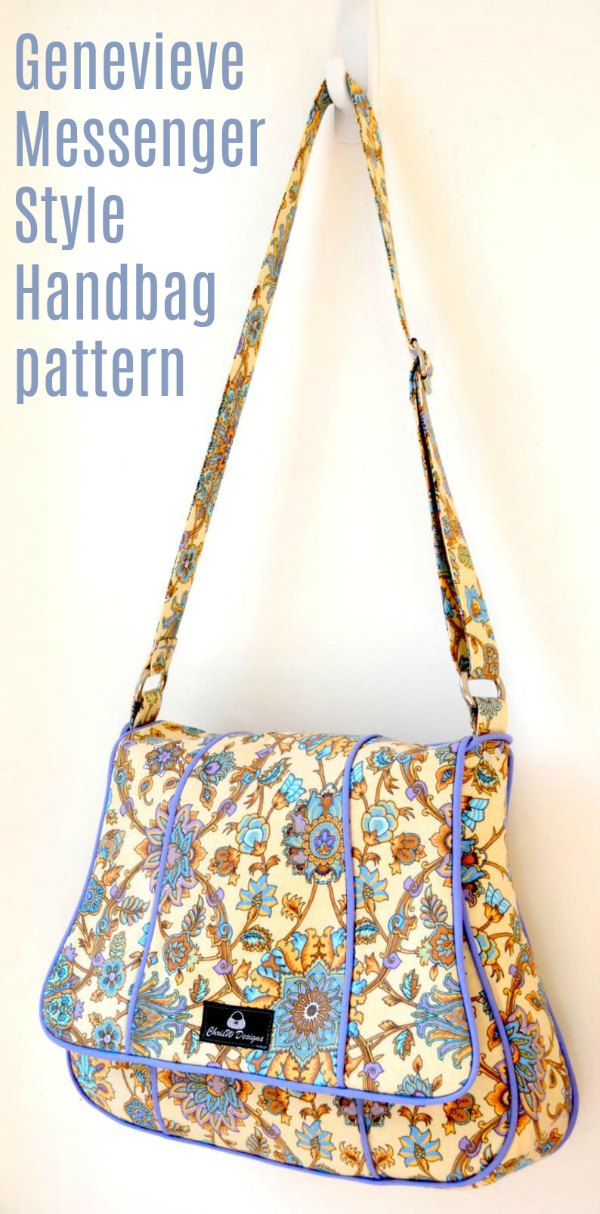 The designer rates her project as suitable for basic or intermediate sewers depending on the version you choose to make. It's a great weekend project that is much easier to complete than it looks.
When you have finished making the Genevieve Messenger Style Handbag it will measure approximately 36cm (14″) by 28cm (11″) by 7.6cm (3″).
What you will need to make the Genevieve Messenger Style Handbag
Note from the designer. Yardage is meant as a guide and may not be exact.
90cm (1 yard) of 112cm (44″) wide fabric for the exterior.
100cm (39½") of 112cm (44″) wide fabric for the lining.
Optional – make your own piping fabric: 50cm (20″) of 112cm (44″) wide fabric or purchase 6m (234″) of readymade.
90cm (1 yard) of 112cm (44″) wide light-mid weight fusible interfacing.The designer suitable choices are Pellon Shape-Flex SF101, Therm O Web Heat & Bond Soft Fusible Woven, Vilene #G700, however, please allow extra yardage for the narrower width).
45cm (18″) of fusible fleece. The designer used Vilene H640. A suitable alternative would be Pellon TP971F Fusible Thermolam Plus or Bosal Fusible Fleece.
A small amount 28cm by 6.3cm (11″ by 2½") of Peltex or other firm support material, for the base.
Matching thread.
One 23cm (9″) zipper to match the lining fabric for the inside pocket.
One 18mm magnetic catch.
Two 3.2cm (1¼") Inner Diameter oval or rectangular rings.
One 3.2cm (1¼") Slider.
Optional Rivets – ten 6mm (¼") double capped rivets or larger if you have used a heavier weight fabric.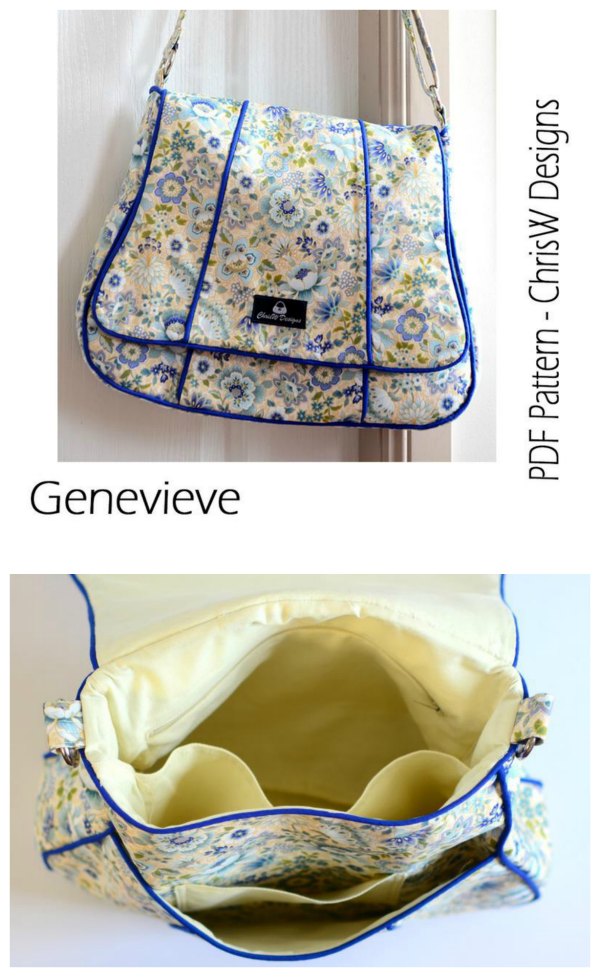 If you would like add this stunning sewing pattern for the Genevieve Messenger Style handbag/purse then you should click on the link below. It has 53 pages of instructions which include 100 step by step colour photos so you can follow along and see exactly how to make your bag each step of the way. There are 3 photos of the finished bag, printing instructions and test squares to check the scale. 13 Pattern pieces are included.
More ideas for purses and handbags to sew
Want even more purses and handbags to sew? Our shop is packed full of hand-picked favorites from talented designers, big and small. Here are a few recent additions you might like. Check them all out in our shop.