Charlie Holster Bag hip bag sewing pattern
|
All posts may contain affiliate links.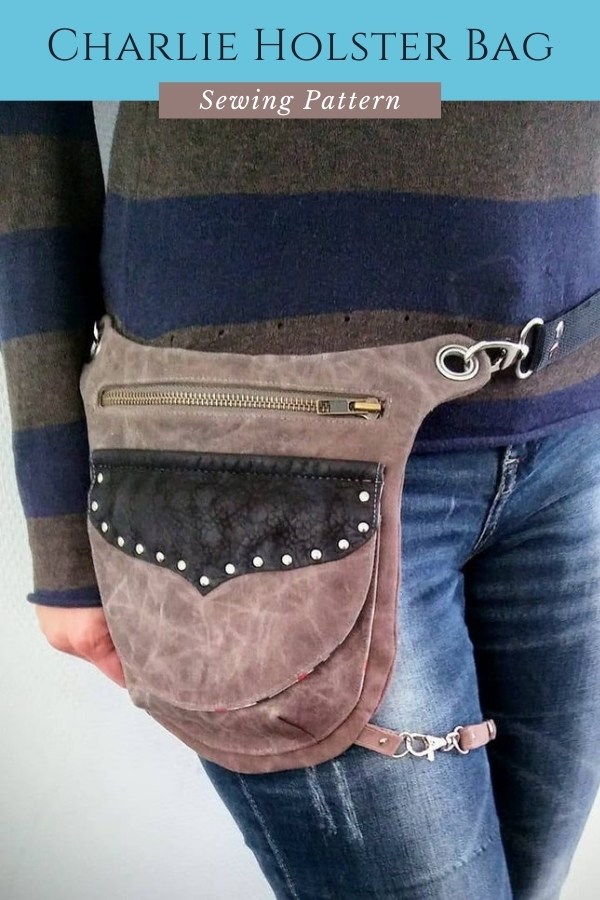 This is the Charlie Holster Bag sewing pattern, so-called because of the way it is worn on the body, like a gun-slinger from the Wild West! (No actual firearms are involved.)
This low-profile belt bag allows you to take the essentials with you and keep your hands-free. Replacing the fanny pack, this is a holster bag that can be used as a cross-body bag or holster style with an optional thigh strap to keep it snug against you.
This bag has lots of useful pockets, as follows:-
One pocket for four credit cards and a small slip pocket,
One cargo pocket with flap,
One large slip pocket for your phone,
One zip pocket on the front.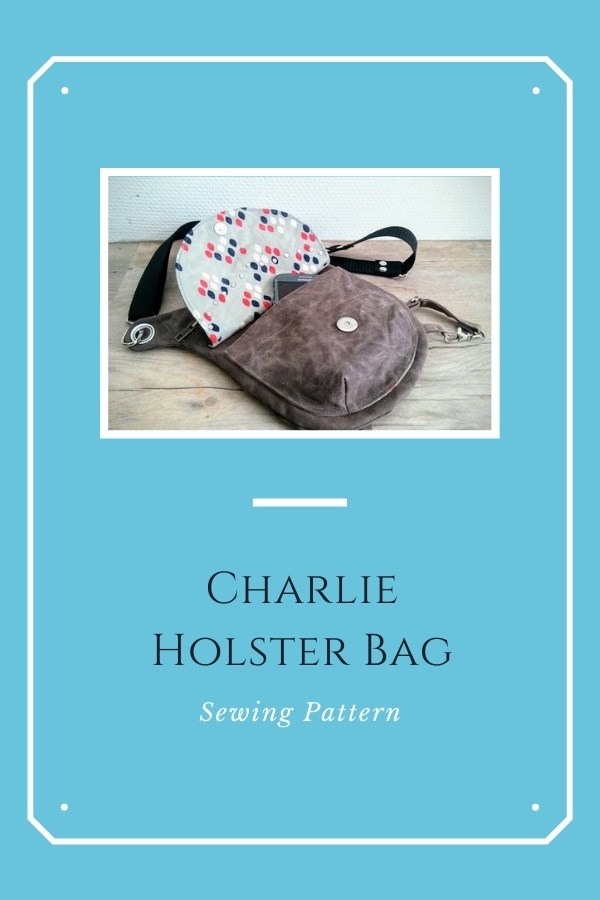 All over this is a fabulous bag to make and use. This pattern has been designed for quilting cotton, so a basic sewing machine is all that is required! You can also dress it up with some embroidery on the pocket flap, or piece it together with some cork and a focus print.
The designer says that when you have made yourself one of these Charlie Holster Bags you will want to wear it everywhere! It's definitely one of those bags that is small enough to be unobtrusive, but large enough to fit small items in the cargo pocket (like moisturizer and lipgloss), your credit cards and a snack in the zipper pocket, and your cell phone in the back slip pocket (pressed against your leg so you know when someone calls while it's on vibrate). Leave your wallet behind and take only the necessary items with you.
This pattern is actually a combined effort between UhOh Creations and SerialBagmakers. SerialBagmakers has made a 1-hour 45-minute YouTube video showing you how to make the Charlie Holster Bag. You can watch the video below by clicking on the play button below.
Sizing info:
When you have finished making yourself your own Charlie Holster Bag it will measure approximately 7.5″ wide by 9″ tall excluding the wings with the grommets.
Skill level:
The designer's pattern testers rated this pattern as ideal for a confident beginner sewer.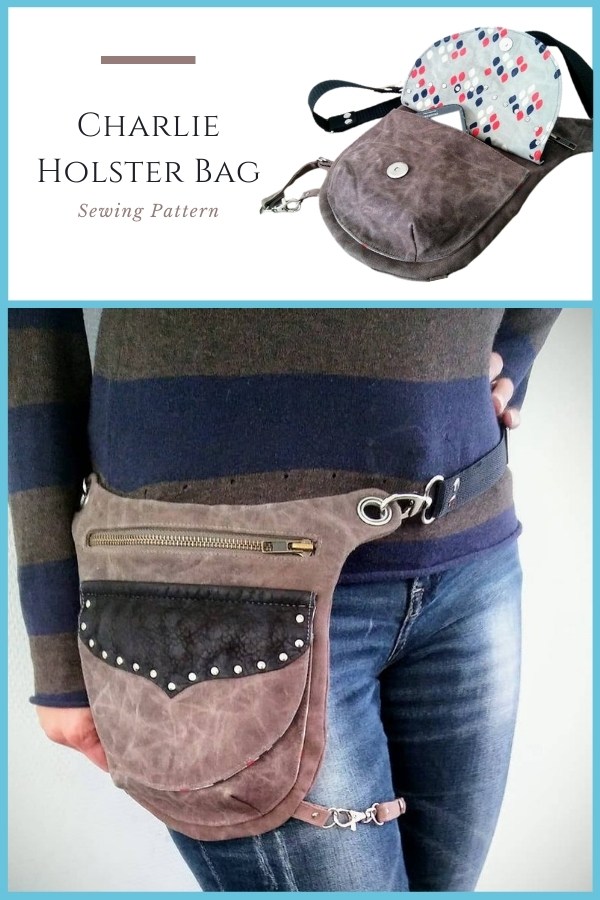 The pdf pattern includes very clear and detailed instructions with lots of diagrams. There is a cutting list for everything with dimensions on it, that are in both imperial and metric. There are drafted pattern pieces for everything with dimensions on it, as well as a link to a video where you can follow SerialBagmakers creating this bag. You can view the video above.
If you would like to download the pattern you can click on the blue button below.
More storage and organizers to sew
Want even more ideas for projects to sew for storage and organizers? We love to sew bags that help to keep things neat and tidy. Check out a few recent storage ideas to sew from our store.