Celine Zip Top Tote Bag sewing pattern
|
All posts may contain affiliate links.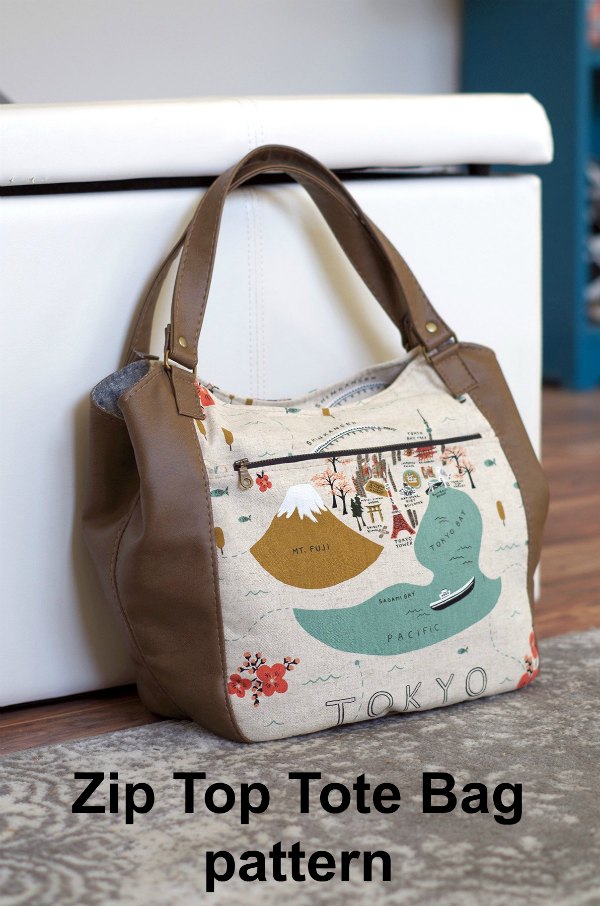 This is the Celine Zip Top Tote Bag pattern. The fantastic designer has made her Celine bag look like a smart handbag but has given it a simple tote bag functionality, making it the perfect everyday bag. Carry it over your arm, in your hand, or pop your arm through, and carry it on your shoulder.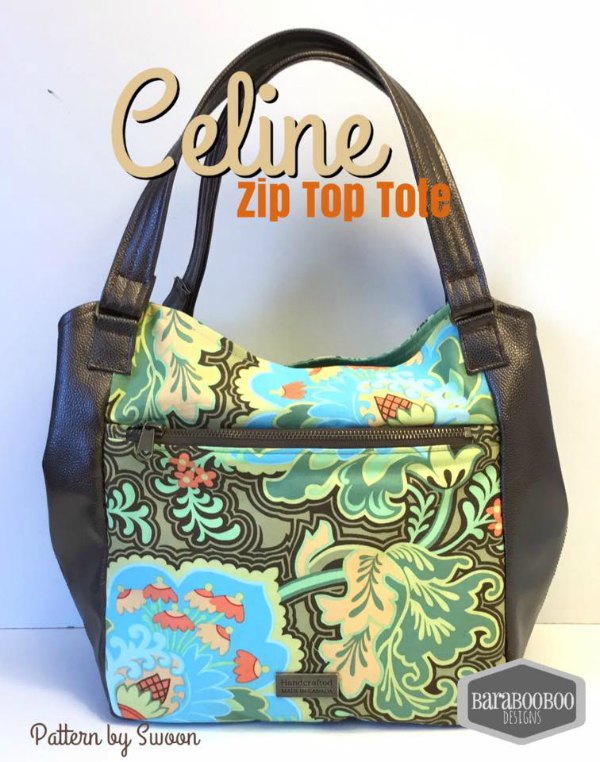 The top zipper keeps your belongings secure, while the closure straps provide a little added security while giving this bag its unique shape. See the image at the bottom of this article for the unique extra straps you can add to the top of the bag to cinch it in, give it that unique shape and also keep the top of the bag a little more secure.
You can unsnap the top strap to expand the bag into a full tote and get extra space for when you have a lot to carry.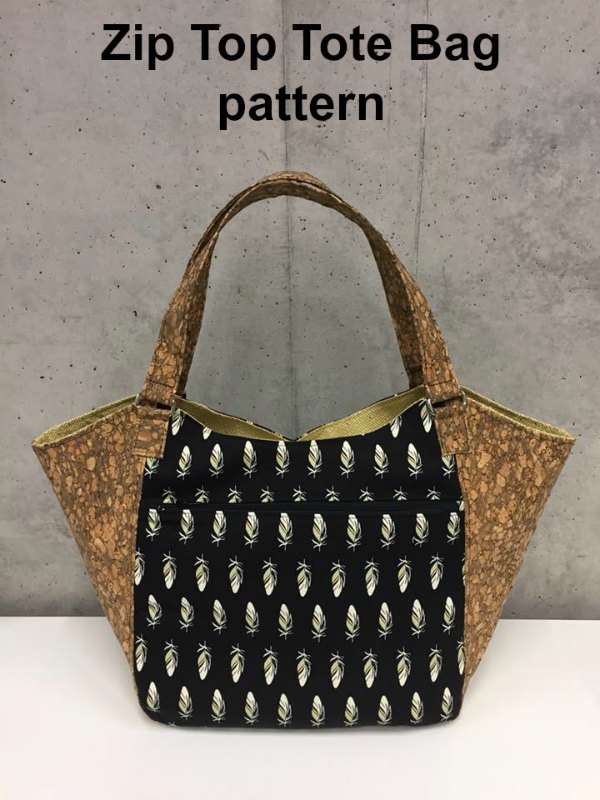 Sizing info:
When you have finished making the Celine Zip Top Bag it will measure approximately 14″ wide by 11″ tall by 6″ deep.
What you will need to make the Celine Zip Top Tote Bag
½ yard of 44″ wide quilting or decor weight fabric for the exterior.
½ yard of woven or vinyl fabric as a contrasting fabric.
¾ yard of 44″ wide quilting weight lining fabric.
3 yards of fusible woven interfacing (Pellon Shapeflex SF101).
One 14″ or longer all-purpose zipper as the main zipper.
One 9″ all-purpose zipper for the front pocket.
Four 1″ rectangle rings.
One ½" swivel clip.
One ½" (12mm) D-ring or O-ring.
Coordinating thread.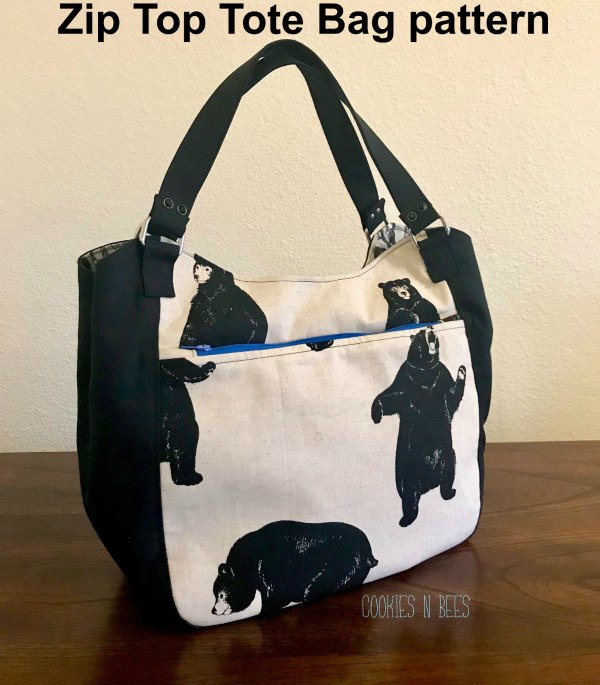 If you would like to grab the pattern for the Celine Zip Top Tote Bag from Swoon patterns, you should click on the button below (where it says click here for the pattern).
Skill level:
In order to complete her project, the designer says that you should already be somewhat familiar with sewing patterns and common sewing terms. She rates the difficulty level of her project as a two out of four.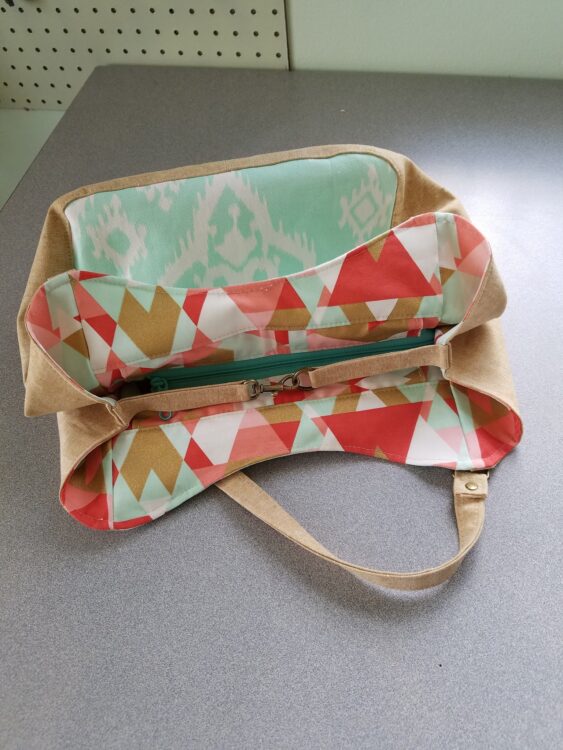 If you would like to download the pattern you can click on the blue button below.
More Tote Bags to sew
Everyone needs (a lot) more than one tote bag. They are a staple pattern in every sewing pattern collection and so versatile and adaptable. Check out a few recent tote bag patterns to sew from our store.