Cathedral Cube Box Pouch sewing pattern
|
All posts may contain affiliate links.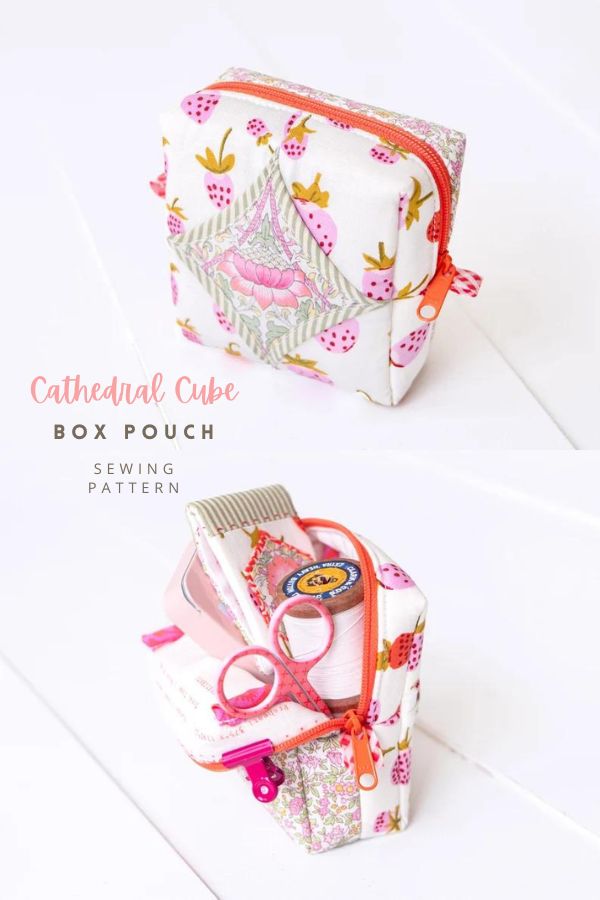 This is the Cathedral Cube Box Pouch pdf sewing pattern from the designer Arabesque Scissors. Sometimes you just come across a project so pretty that it takes your breath away. This one is totally gorgeous and jumped right to the top of our must-try list. We want you all to give it a go too and post some photos of how you get on – join us in our sewing chat group here.
The designer loves to incorporate a window into her projects. Not the see-through type window but a window shape where you can highlight anything you can imagine. In this case the 'window' is based on the pretty cathedral window pin cushions you might have seen. Now that window is incorporated into the cutest little boxy zipper bag for us to sew.
As the designer says this Little Boxy Pouch stars another cathedral window perfect for showcasing your favorite fussy cut piece of fabric. If you can't find a suitable fussy cut in your scraps, you can try designing your own with embroidery and buttons.
The designer packed her Cathedral Cube Box Pouch with notions and the sturdy construction means that you can work it hard while enjoying its cuteness.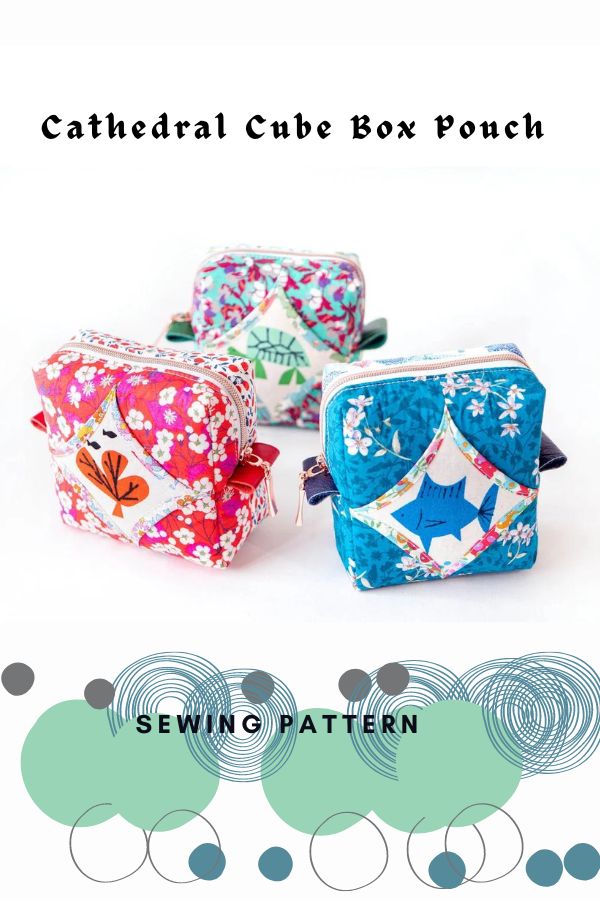 Skill level:
This is an intermediate-level sewing project that features the same easy method for assembling the window component as her early projects. To successfully complete this pouch you'll need to be able to insert a zipper, sew with fusible foam and use single-fold binding to bind the internal seams.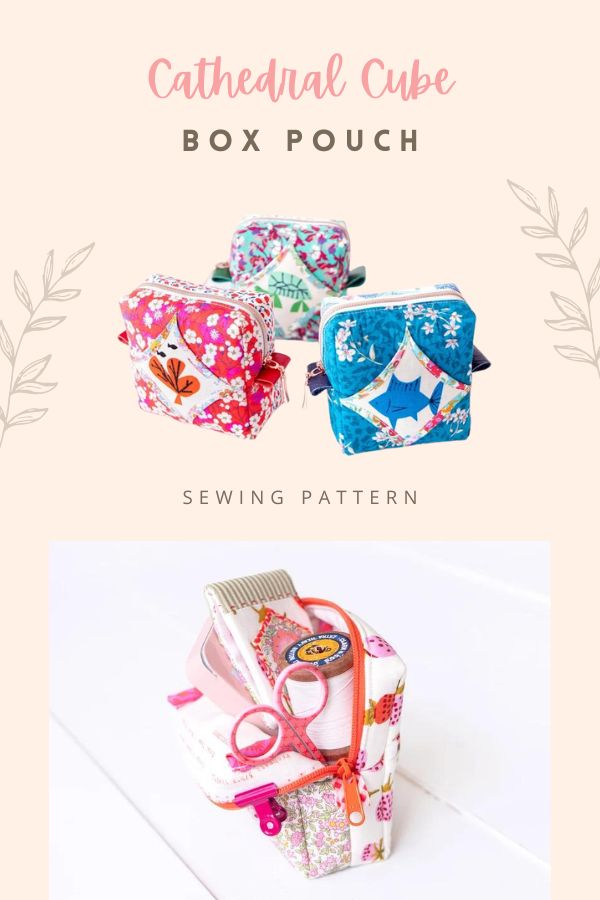 Sizing info:
When you have finished making your very own Cathedral Cube Box Pouch it will measure approximately 4″ (10 cm) by 2″ (5 cm) by 2″ (5 cm).
See the image below for the materials list: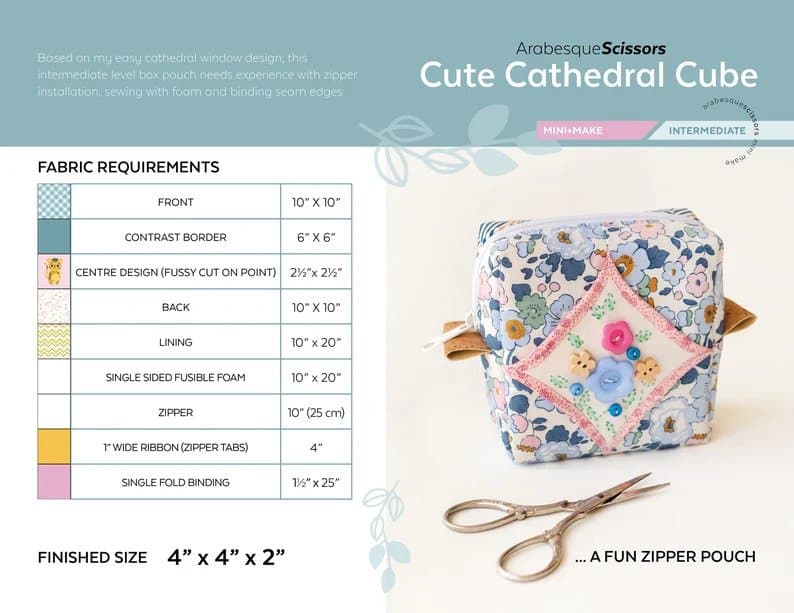 If you would like to download the pattern you can click on the blue button below.