All posts may contain affiliate links.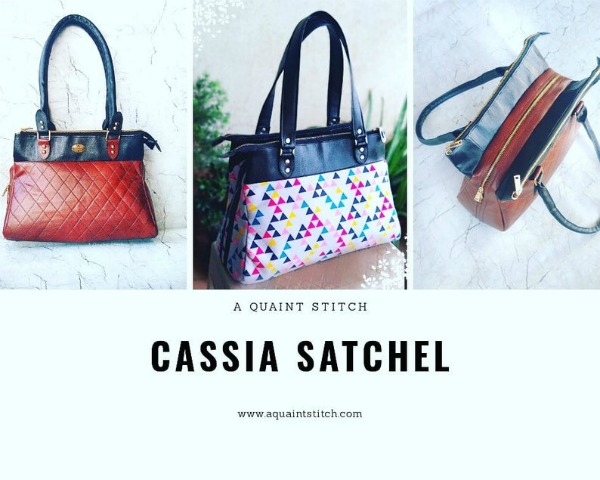 The Cassia Satchel pattern is a smart and sophisticated multi-pocket handbag suitable for advanced sewers. There are options available to customize this bag to suit your exact needs, as well as trying out some new skills and techniques.
The Cassia Satchel is a multitasker's dream with a functional design for optimum organization. It's classic silhouette and signature details make this satchel a must for daily commutes and far-flung travels. The Cassia Satchel is crafted with designated pockets for your belongings and devices so you can grab Cassia and go.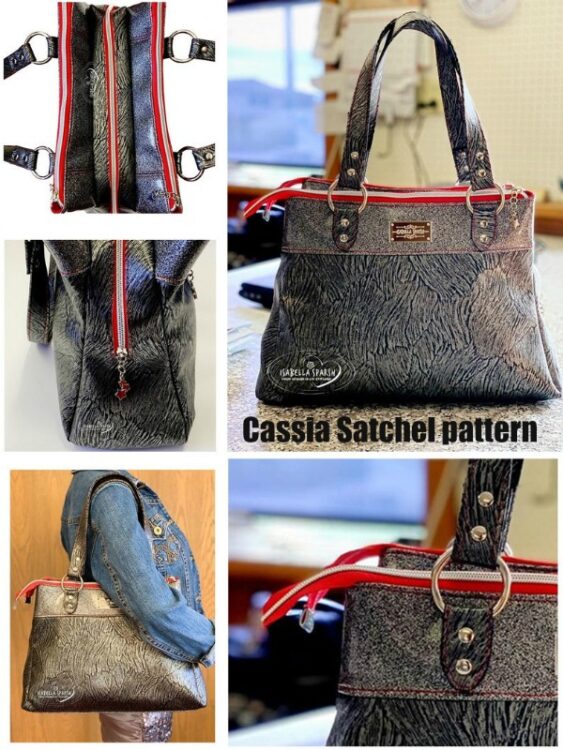 The Cassia Satchel has the following features:
A central zippered compartment which opens to a sizable interior.
Two large main zippered compartments on either side.
A zippered back pocket.
Miscellaneous pockets for an organized bag.
Two types of strap options, either regular straps or rolled handles.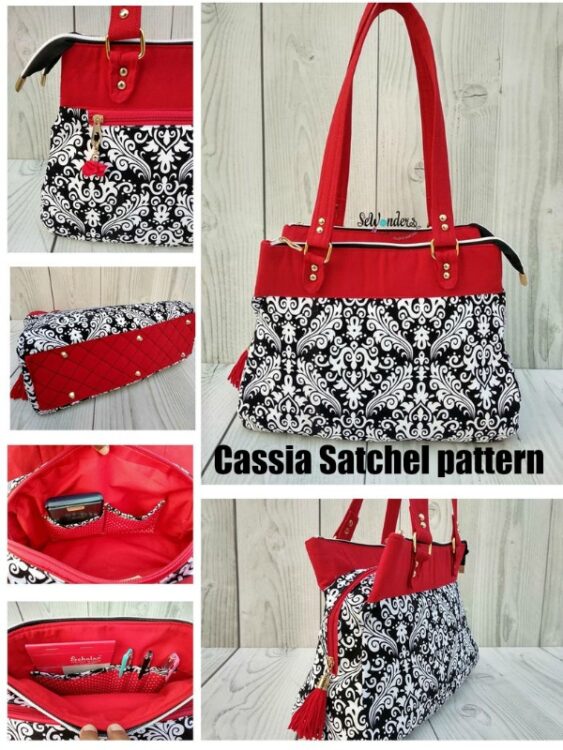 Keep your cellphone at arm's reach in the interior slip pockets and credit cards and money securely in the interior zipper pockets. The Cassia Satchel's large back zipper pocket can easily fit a small daily planner.
Sizing info:
When you have finished making your advanced design Cassia Satchel it will measure approximately 14" long by 5" wide by 10" tall.
Watch the videos for how to make this purse
Video tutorials are available from Mae Ebsolo Zimmerman of Isabella Sparsh. She does a couple of things different from the original pattern instructions, however, you get a good idea of how the pattern comes along and see if you would be interested in making this fun bag.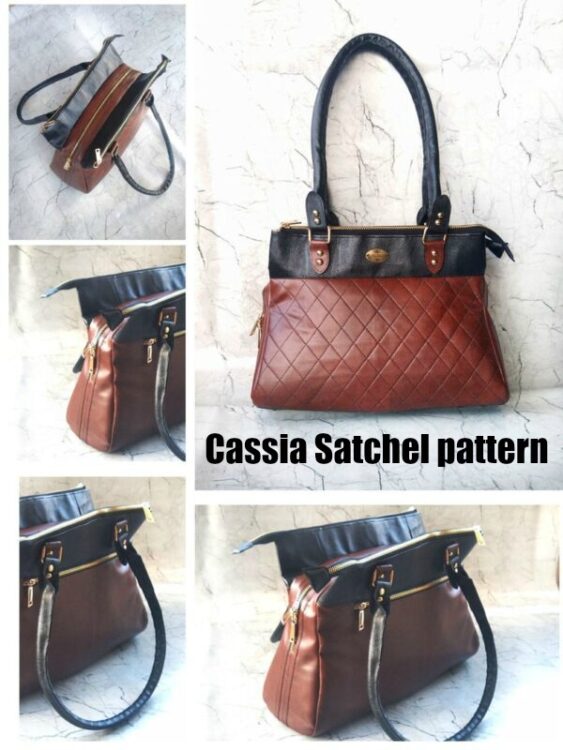 What you will need to make the Cassia Satchel
1 yard of at least 44" wide exterior fabric
1½ yards of at least 44" wide lining fabric
1 yard of contrast exterior fabric
2 yards of fusible medium weight woven interfacing*
½ yard of thin flexible foam/fleece interfacing
¼ yard of a lightweight stabilizer such as Decovil Light or Cordura or similar
Two 14" long #5 all-purpose zippers
One 21" long #5 all-purpose zipper
One 10" long #5 all-purpose zipper
One 10" long #3 zipper for bag interior
Four 1" rectangular rings
Chicago screws or double cap rivets
Hole punch and rivet setters
40" long piece of ½" wide cording/tubing if making Rolled Handles
2 ½ yards of ⅛" thick piping cord or pre-made piping (optional)
Please note that measurements are approximate and don't account for directional or fussy cutting of fabric where needed.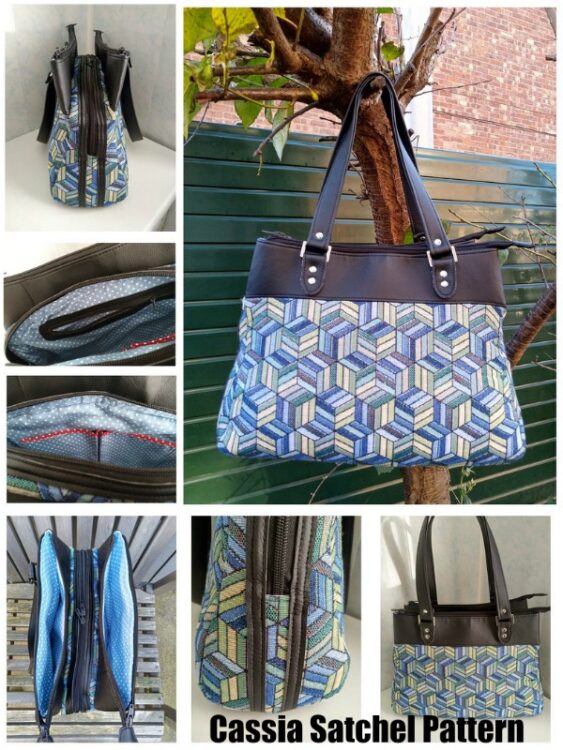 More about the pattern:
The pattern includes 48 pages of concise step-by-step instructions with color photographs to help you through each step. The pattern also comprises printable pattern pieces and all pattern pieces include a seam allowance.
See all patterns by this designer
More ideas for purses and handbags to sew
Want even more purses and handbags to sew? Our shop is packed full of hand-picked favorites from talented designers, big and small. Here are a few recent additions you might like. Check them all out in our shop.