Atlantis Pouch FREE sewing pattern in 4 sizes
|
All posts may contain affiliate links.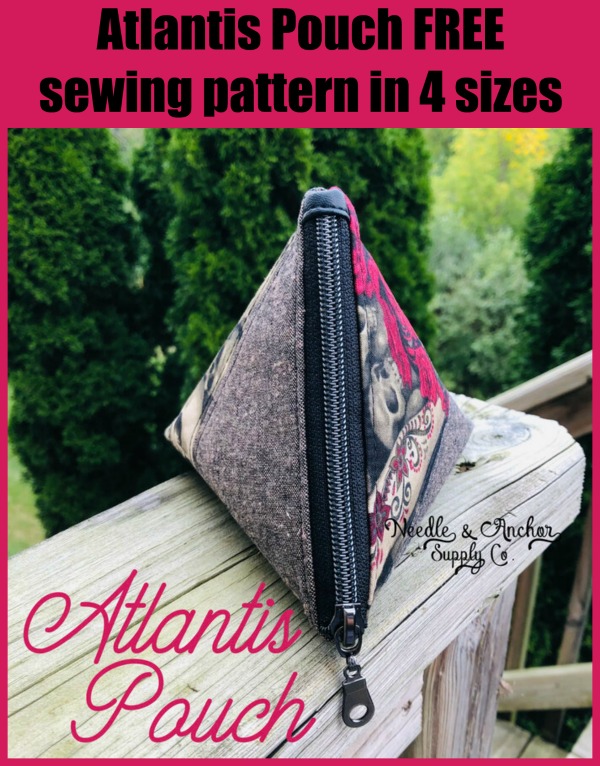 The Atlantis Pouch sewing pattern is a great fun freebie! It's a beginner-friendly project that is domestic machine-friendly. It's fun and easy to sew and uses up treasured, small pieces of fabric. And if you want, an optional wristlet can be added.
With four different sizes, these pyramid zipper pouches have so many uses. We love how they sit so nicely to store all of your bits and pieces, for example:
• the Small would be perfect to use as an ornament / small gift holder or a coin purse.
• the Smallish/Medium will hold gift cards and a few small gifts.
• the Large can be used as a dice bag.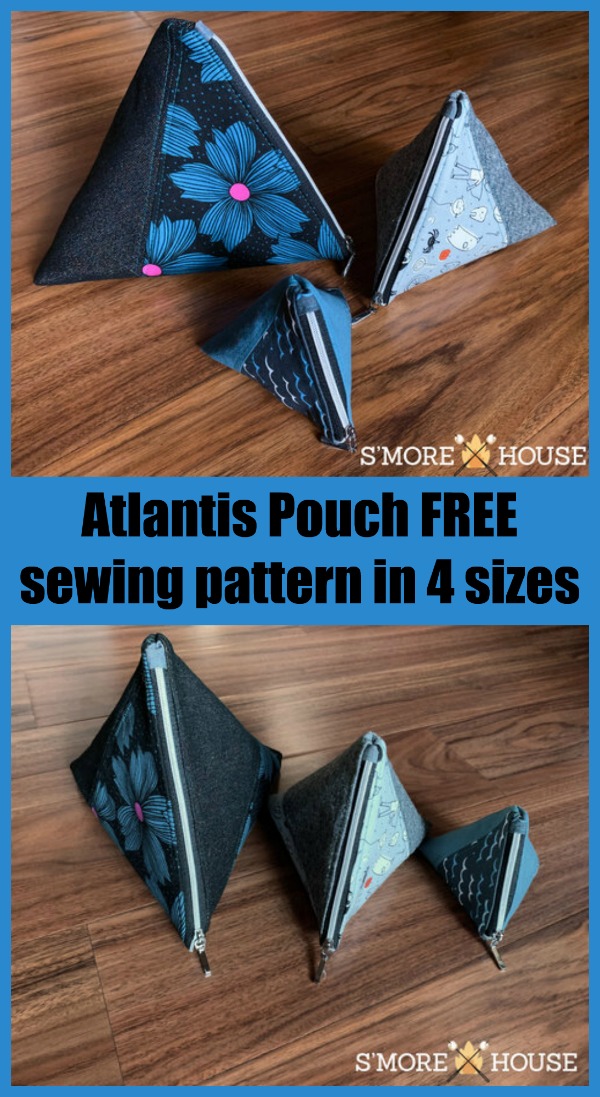 Sizing info:
The Atlantis Pouch comes in four sizes – Small, Smallish/Medium, Medium & Large. And when you have made one of each of them they will measure approximately:
Small = 3¾″ wide by 3¾″ high by 4″ deep.
Smallish/Medium = 4¾″ wide by 4¾″ high by 5″ deep.
Medium = 5¾″ wide by 5¾″ high 6″ deep.
Large = 7¾″ wide by 7¾″ high by 8″ deep.
Skill level:
This pattern is suitable for beginner sewers. You will need to be able to sew a zipper and be open to trying a few new techniques.
Recommended fabrics:
The designer recommends certain fabrics as follows – Quilting cotton, canvas, thin vinyl, or cork is suitable for the exterior and contrast fabric. Woven interfacing can be omitted if using anything thicker than quilting cotton. Quilting cotton is recommended for the lining.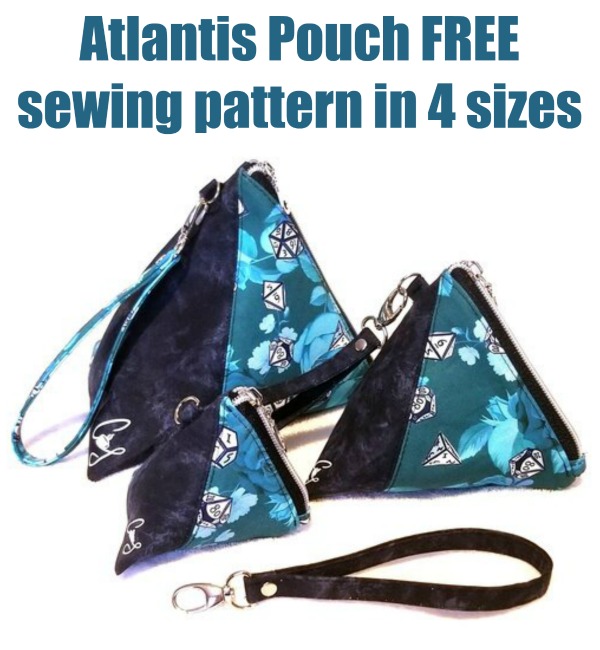 The FREE digital pattern consists of all/full-size pattern pieces (no cut on fold pieces). Even rectangular pieces are included. There's a cutting List to use instead of the included rectangular pattern pieces – to save the trees! There are labels to keep track of your cut pieces and there are colorful and clear diagrams for most steps. And there are also separate A0 copy-shop files that are projector-friendly.
You can download the FREE pattern by clicking on the purple button below.
Liking this free pattern? Great! You would make our day if you 'bought us a coffee' to help with the site running costs. Thank you.

Needle & Anchor is so generous for offering this free pattern for you to sew. Don't forget that all of these freebies are offered as a "try me" in the hope that you will like their patterns and go on to try a paid one. Needle & Anchor always offers beautiful bags to sew. You can find a selection of them below.