A simple boxy bag – video
|
All posts may contain affiliate links.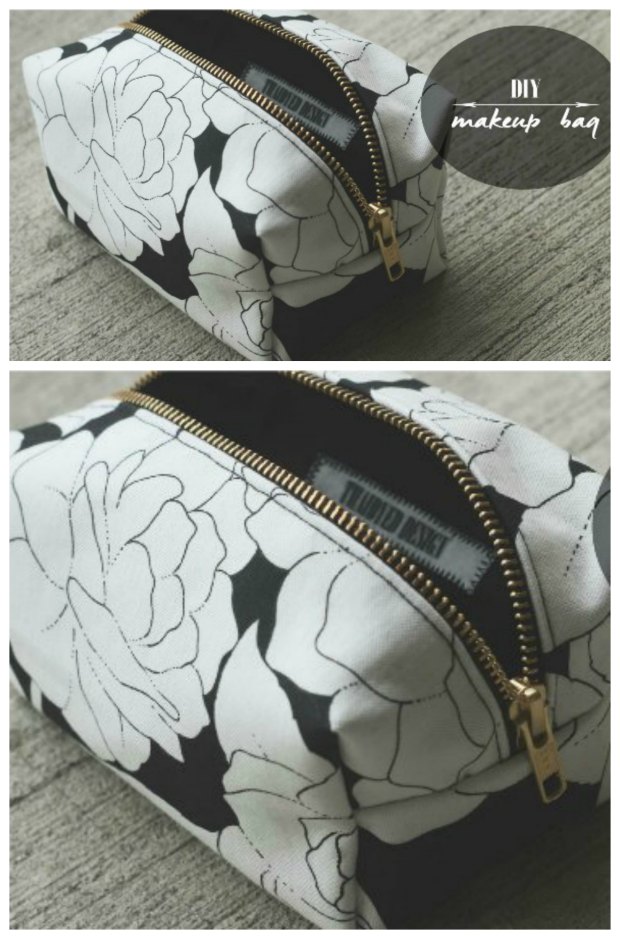 These boxy bags can be used for so many things, and once you have the idea of how the pattern works, you can adapt it to make them in any size and style.  Make them small and long as a pencil case, tall with handles and pockets inside for toiletries, make one in leather for your guy.  I've made these to use as shoe bags in my suitcase for when I travel.
This video is quick, but it really does show how quickly and easily you can make these bags.  In this example, the edges are serged (or use a zig-zag or overcasting stitch) and then the lining and outer are sewn as one.  You really can't get easier than that!
Materials
-2 10″X14″ canvas fabric pieces
-1 10″X14″ fusible interfacing
-9″ Zipper
Final Dimensions:
Length: 6″
Width: 4″
Height: 3″
Once you see how the bag goes together, you can start with a rectangle of fabric any size to create the finished size of bag you would like – so versatile!