All posts may contain affiliate links.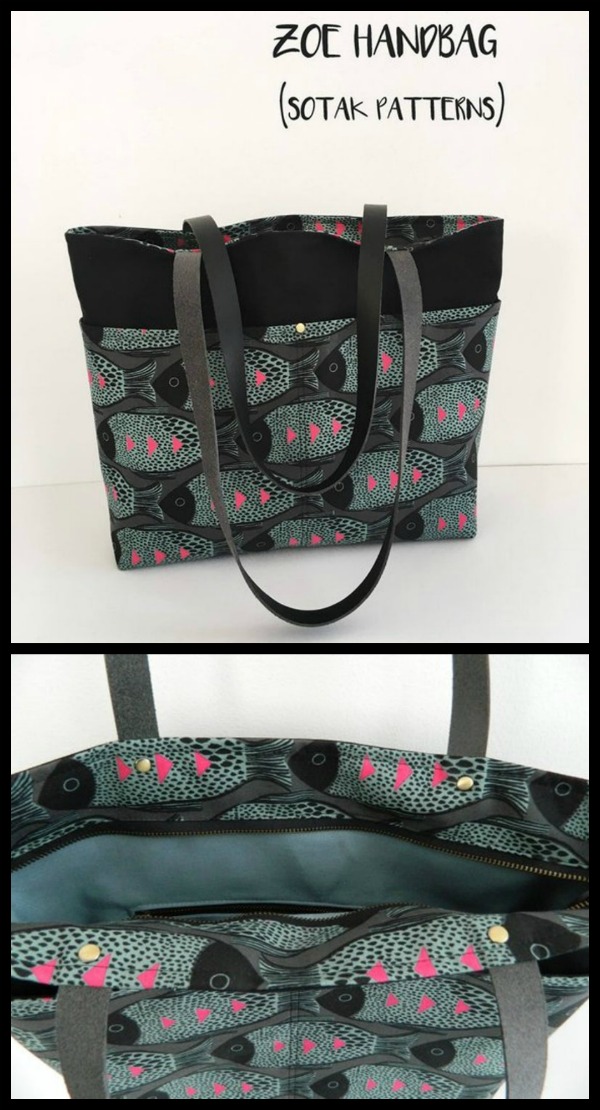 This is the Zoe Handbag tote bag sewing pattern and it's absolutely perfect for an advanced beginner sewer to make this lovely Tote Bag or beautiful everyday Purse.
We like the classic simplicity of this easy to sew bag. Yes it still has all the space you need inside and out. The four large outside pockets gave you plenty of room to keep things, large and small, immediately to hand. The zipper top closure gives extra security for what's carried inside and the zipper pocket inside can hold any little bits and pieces.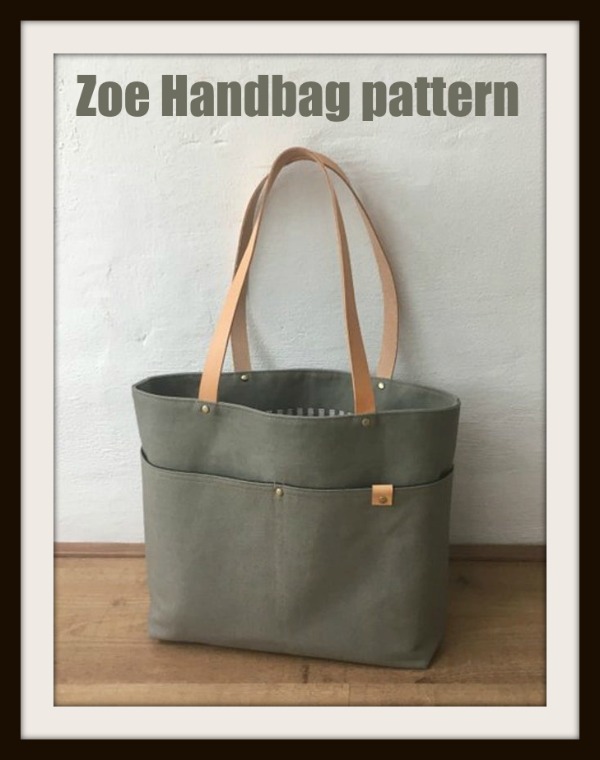 Why not match this with a handy purse organiser too, then you can easily swap your essentials from one bag to another.
Purse Organizer
A customizable purse organizer with a combination of zipper and slip pockets to keep all of your essentials in place, and easy to move from one purse to another.
The Zoe Handbag has the following features:
Four slip pockets on the exterior,
One interior zipper pocket,
One main top zipper closure,
Optional leather straps,
Optional rivets.
Sizing info:
When you make your own Zoe Handbag it will measure approximately 12" wide by 11" tall by 4" deep.
What you will need to make your own Zoe Handbag:
Fabric requirements are based on 42" wide fabric,
¾ of a yard of the main exterior fabric,
½ a yard of fabric for the exterior pockets,
¾ of a yard of lining fabric,
2 ¾ yards of SF 101 interfacing, or other medium weight fusible interfacing of your choice,
One 18" long metal or nylon zipper,
One 9" long metal or nylon zipper,
Six 7mm rivets (optional),
Two 1" squares of canvas or fleece (optional, only needed if adding rivets to you pockets),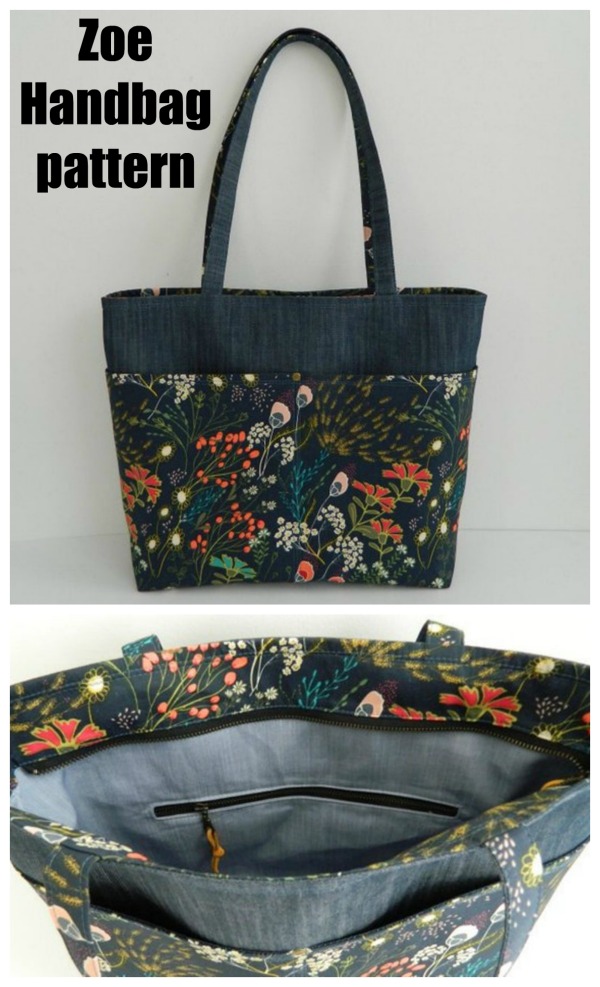 You can add this pattern to your collection by clicking on the light blue button below. To make this bag you will receive 10 pages of clear, easy to follow step by step instructions with color photos. This is a downloadable pdf pattern, not a paper pattern.
Please note, this is a MEASURE AND CUT PATTERN meaning all pattern pieces are cut using cutting mat, rotary cutter, and ruler. No templates are needed to make this bag.
And if you like this pattern from the designer Sotal Co they have over 25 other patterns that you can view by clicking on the red button below.
See all the patterns from this designer here
This one wasn't quite right for you? What about these instead?
Want even more purses and handbags to sew? Our shop is packed full of hand-picked favorites from talented designers, big and small. Here are a sample selection you might like. Check them all out in our shop.