Zippered wash bag free pattern
|
All posts may contain affiliate links.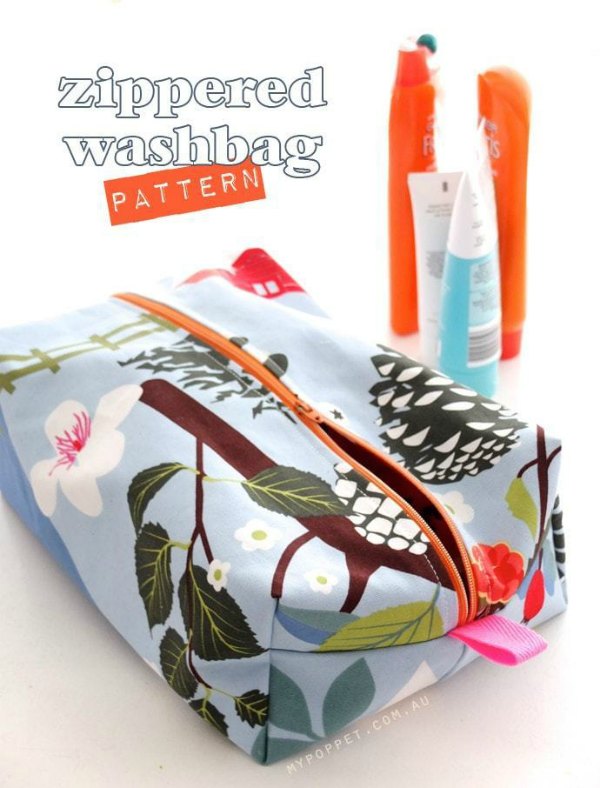 We simply can't sew enough zipper bags. No matter the size or shape, they are fun to sew, usually aren't too difficult, and are always useful in every room of the house. Ideal for storage, keeping things tidy and in the right place, keeping things easy to find and well sorted, moving things from one place to another with ease, and just for encouraging us to put things away when we've used them – yes kids, we mean you too!
They can also make a nice gift idea, or a way to present a gift, as in this pattern and the reason it was created and shared.
The designer of this Zippered Wash Bag was inspired to make this free pattern as a fabulous way of helping St Kilda Mums which is a wonderful non-profit organization that helps rehome new and pre-loved baby goods and nursery equipment to families in need. By clicking on the link above you can read all about the incredible work that this organisation does.
You can make one of these Zippered Wash Bags for yourself, or friends and family or as intended for St Kilda Mums or for a similar organization that is close to you wherever you are in the world. Click on the pattern link below for the free pattern and instructions.
The designer has made her bag in a generous size so that it will easily fit full-sized products.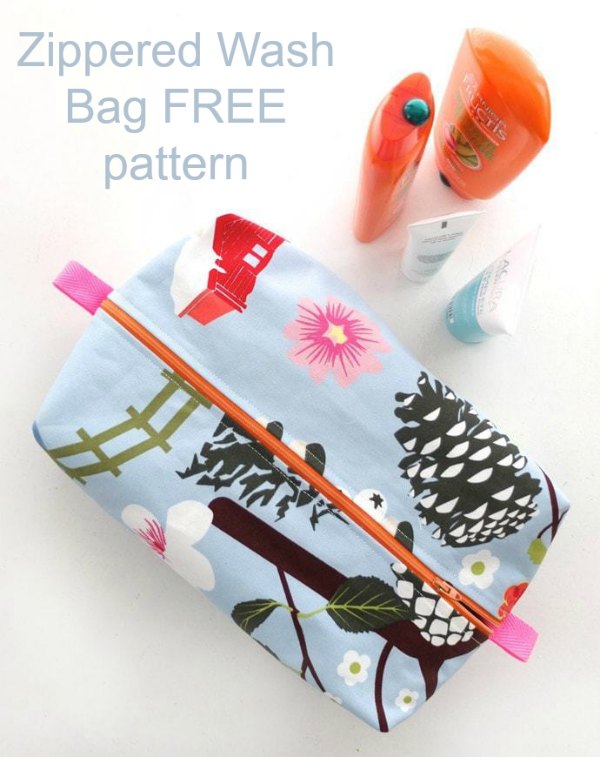 What you will need to make the Zippered Wash Bag
Sturdy fabric for the outer (The designer used upholstery weight fabric from Ikea)
Waterproof fabric or coated cotton for the lining (The designer used a plastic-coated table cloth)
One zipper longer than 40cm/16″
A 20cm/8″ length of twill tape or ribbon