Yoga Bag sewing pattern
|
All posts may contain affiliate links.

[UPDATE – this pattern has been updated and improved to now include a zipper and more features. You can find the revised pattern details here .]
If you are into YOGA, or you know someone who is, then here is a great pattern for you to make a Yoga Bag to carry a yoga mat.
The completed Yoga Bag features the following:
This bag is designed for ease. The mat slides in easily and there is no fussing with a closure.
It has a pocket deep enough for cell phones
It has a comfortable strap that slings across the back or shoulder (or hand carry)
An adjustable strap would be a nice touch if you so choose, but this one-size-fits-most has been road tested on quite a few different body types, plus it's simple to make.
This pattern is for the standard size yoga mat which measures approximately 68″ by 24″ at 1/4″ thickness.
If you have one of those super squishy fat mats, then there is a pattern available for download.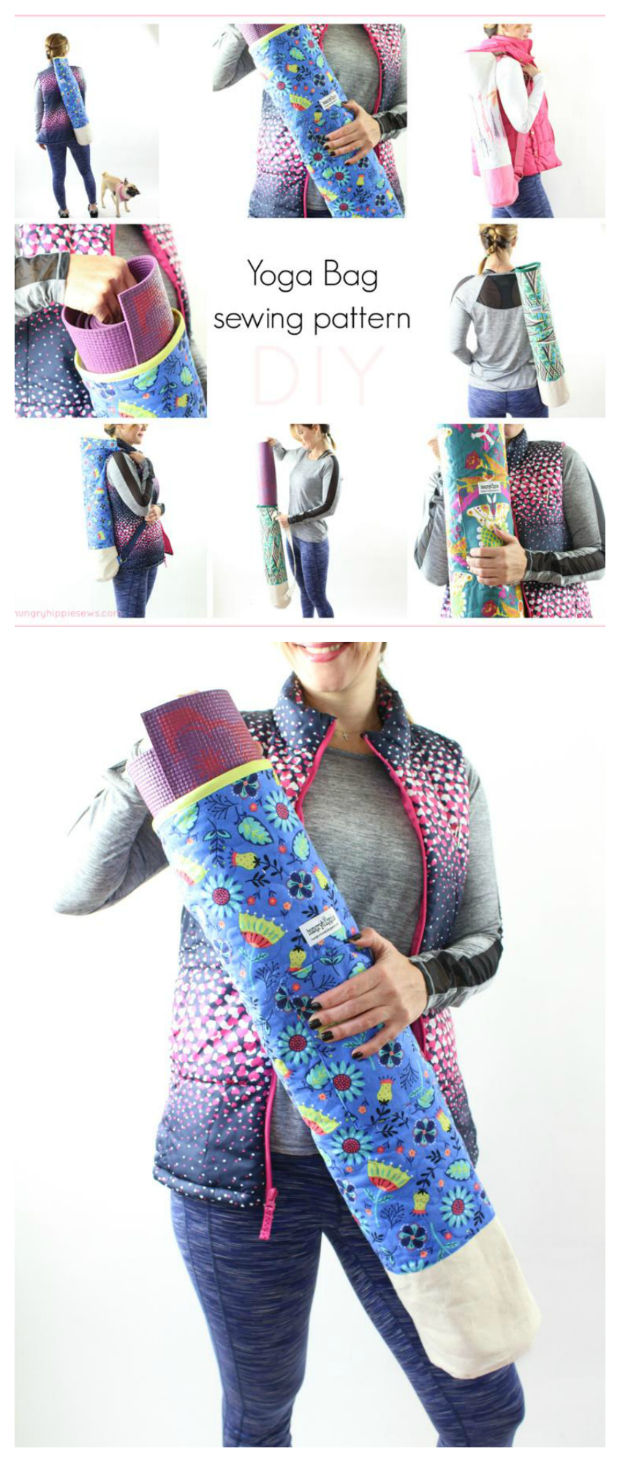 Go to the updated yoga bag pattern here
We think you'll like these patterns for storage and organizers to sew
We know our readers just love to sew storage and organizer projects so we've got lots of them. We've handpicked some of our favorites to feature in our pattern store. These are some of the most popular that are readers are sewing now!