Xanadu II – The Travellers Companion – bag sewing pattern
|
All posts may contain affiliate links.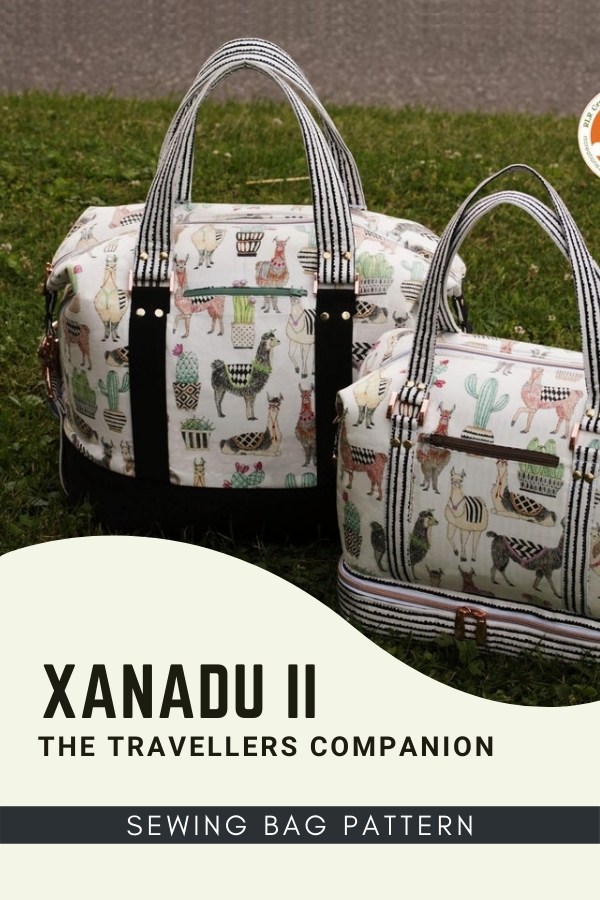 This is the Xanadu II which gives you two new smaller sizes to the popular Xanadu Traveler Bag! It's the ideal small duffle bag to use for travel, a weekend away, a carry on carry-all bag, or for a trip to the gym or pool. The smaller size makes a neat everyday handbag.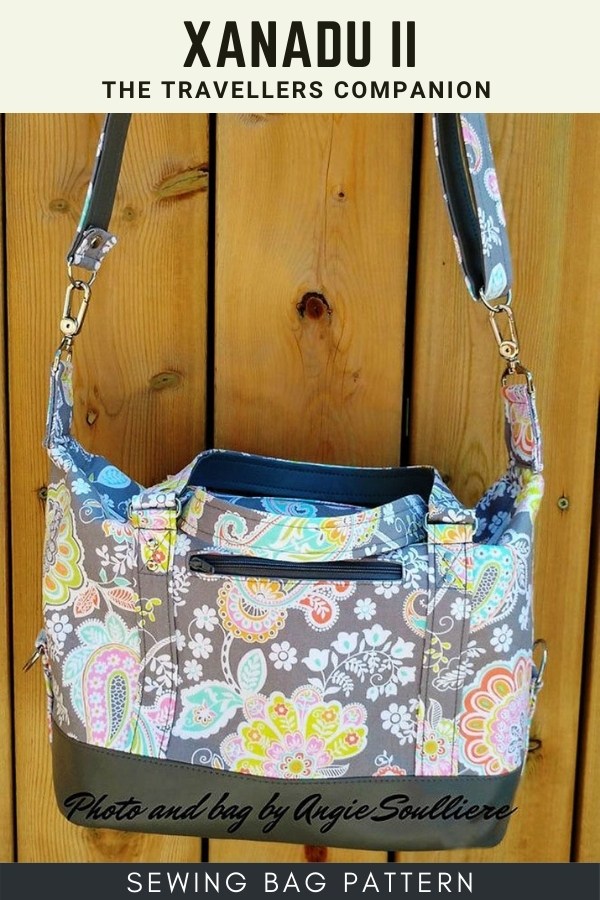 The designer RLR Creations Sewing was asked by many customers for a smaller Xanadu to use as an accompaniment to the Xanadu Traveler Bags or to use as a handbag. The designer and their testers created the Xanadu II set with two new sizes and both options for a bag with or without the bottom zip compartment.
With the Xanadu II, the top corners unhook for easy packing. The perfect carry handles along with a long strap allow you to carry the Xanadu II over your shoulder or even to wear it crossbody. Best of all, easy to complete bottom zipper compartment with no drop-in linings or curved zippers to install.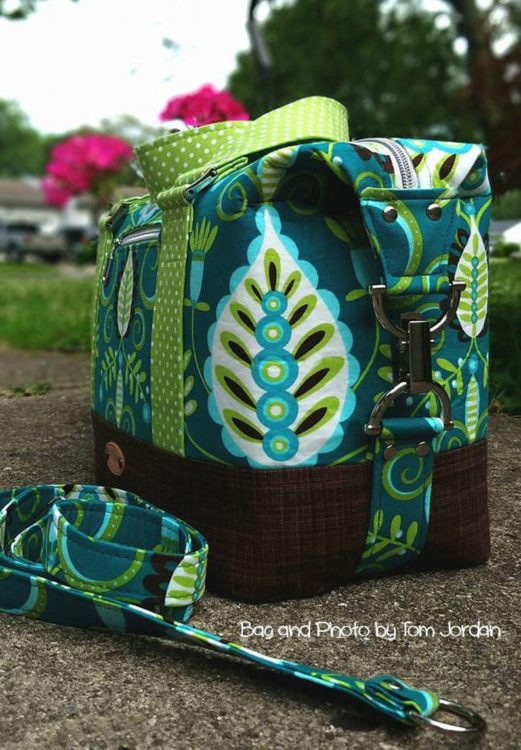 The Xanadu II comes in two new sizes and two options to allow you to create the perfect travel bag to fit your needs:–
Option 1: Create the ideal travel bag with a bottom zipper compartment to hold an extra pair of shoes, toiletries, or even dirty clothes. Perfect for the gym to carry shoes and a towel.
Option 2: Make the perfect getaway bag with a spacious interior and a contrast bottom that lets you pack it all in.
Both options offer two sizes to choose from:-
The Xanadu II Mini Size: Measures: 8″ High, 11″ wide, and 6″ deep. Perfect for all your essentials to use as a toiletry bag, handbag, or to carry small stuff you don't want to put into your larger Xanadu Travel Bag.
The Xanadu II Tote Size: Measures 10″ high, 12″ Wide, and 7″ deep. Perfect for a work bag, day away bag, a small gym bag, or even a carry-on bag.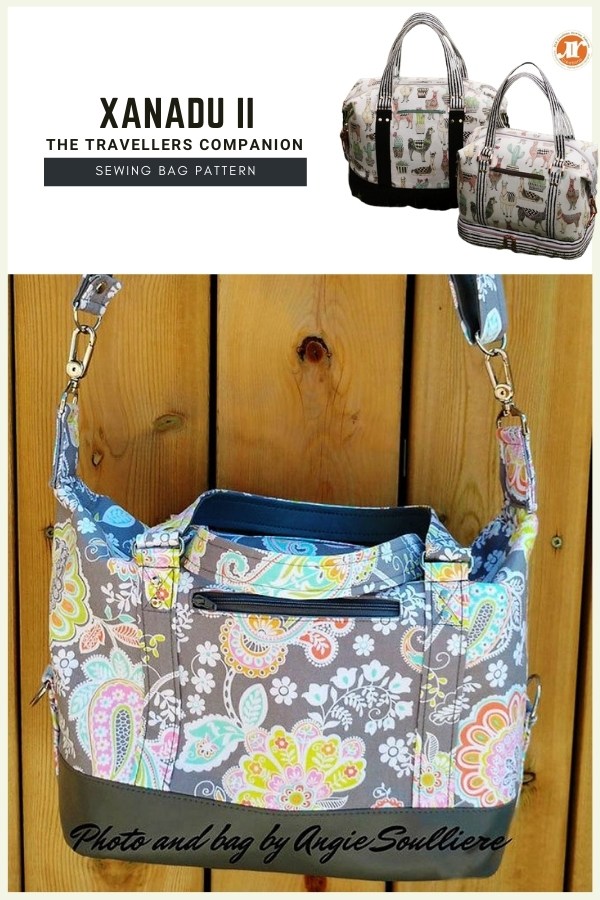 The Xanadu II is a full pattern with instructions and pattern pieces to complete either the Mini Size or Tote Size Xanadu with either a Bottom Zip Compartment or a Contrast bottom.
You do not need to have the original Xanadu Traveler pattern to complete your Xanadu II bags. However, if you would like access to the original Xanadu I Traveler pattern then click on the link HERE.
If you would like to download the pattern you can click on the blue button below.
Keep organized with these storage and project bag ideas to sew
Want even more project bags, storage and organizers to sew? Our shop is packed full of hand-picked favorites from talented designers, big and small. Here is a sample selection you might like. Check them all out in our shop.