Wine bottle bag video FREE tutorial
|
All posts may contain affiliate links.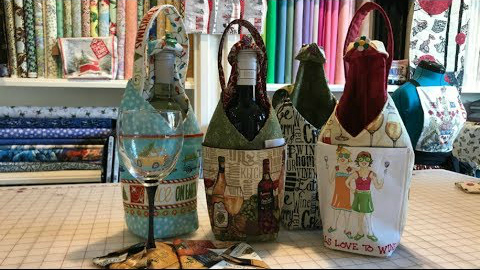 In this awesome FREE video tutorial, you get to see how to create your very own beautiful wine bottle bag, to give as a gift, or to use decoratively yourself during one of our wonderful holiday seasons. This is one of the nicest and most visually interesting wine bottle bags or covers we've seen, and with no pattern required and a full video tutorial to follow along for free – you can't beat it!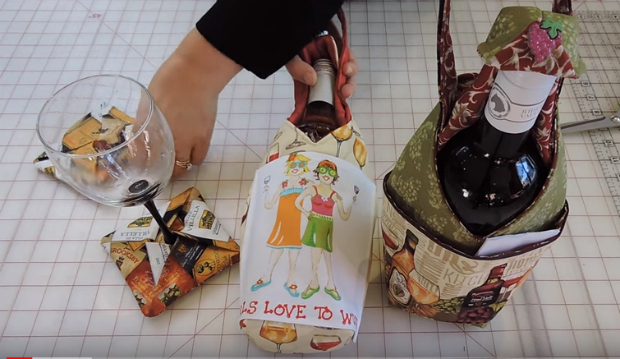 This very detailed video tutorial, that lasts nearly 35 minutes, can be viewed below and comes to you courtesy of the artsandcrafts4you website. All the videos produced by artsandcrafts4you get excellent feedback and here are some typical comments from viewers who commented on the Wine Bottle Bag tutorial:-
Your videos are always easy to follow. Appreciate each tip that helps the project to come out perfectly. Another wonderful special gift idea! Thank you!!!!

Great video! I love the tip about clipping at the center fold to match the seams when boxing corners. I've never seen that and it's brilliant!! Thanks so much!

I loved the tip about sewing on the fleeced side. After all my years of sewing I did not know this and struggled with the "extra" fabric issues because of it. Thank you!

Loved your tutorial, you made it very interesting and easy to follow. Thank you for sharing your talents, I look forward to following you watching many more.