Visor Organizer sewing pattern
|
All posts may contain affiliate links.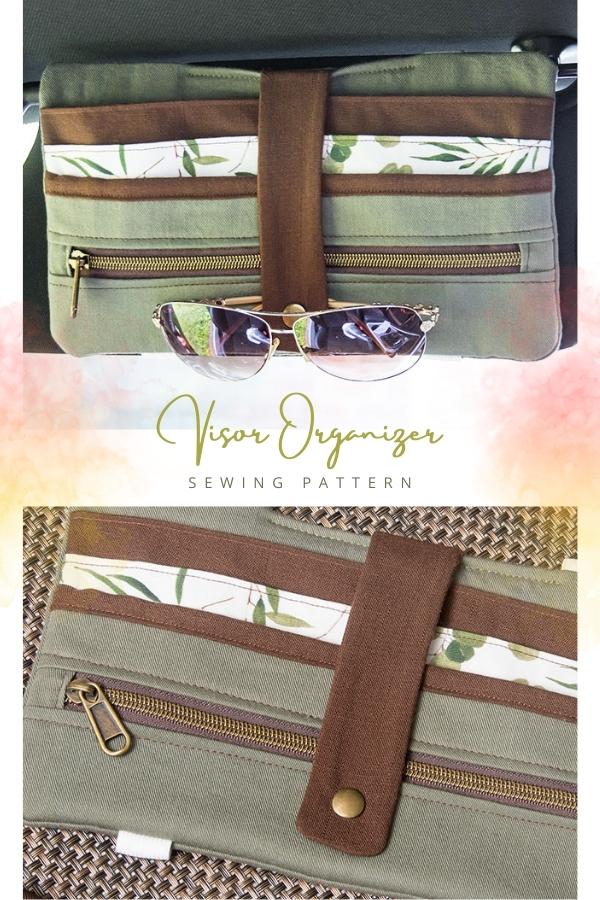 This is a Visor Organizer sewing pattern from the designer Rebecca Page.
With this Visor Organizer sewing pattern, you can keep your car tidy and organized, while at the same time always having what you need on hand. No need to worry now that your sunglasses will fall on the floor and get scratched, or that your clicker for opening the garage door will get lost under the seat. Or that you won't be able to find some loose change for that drive through coffee order, or a newspaper.
This Visor Organizer has been made as a convenient place to stash fuel cards, chapstick, important paperwork, etc with a zippered pocket for tokens, coins, and all other small bits and pieces that need safe storage.
The Visor Organizer has the following excellent features:
• Zipper pocket for coins, tokens, or small items,
• Keep your important paperwork at hand,
• Lots of pockets,
• Great place for storing cards.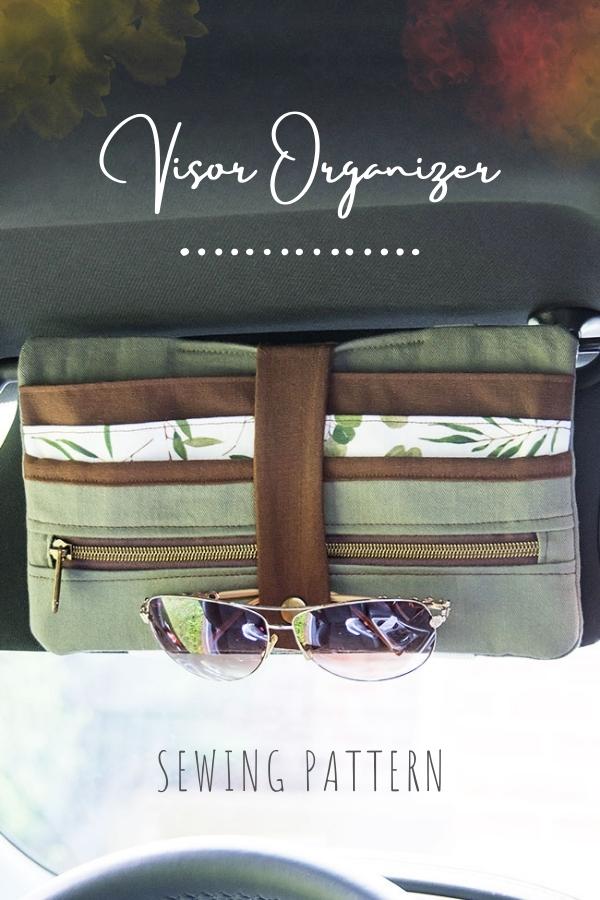 Sizing info:
When you finished making your very own Visor Organizer it will measure approximately 10½" wide by 6″ tall.
What is needed to make a Visor Organizer:
For the main fabric, you should use a woven or non-stretch fabric.
For the base and flat pockets you can use Cotton, quilting cotton, denim, cotton lawn, and even upholstery fabric,
3/4 Inch Elastic – 18 inches total, cut into two 9-inch pieces,
Bias Binding – double fold bias tape that is 1/2 inch when finished. You can buy/make 1/2 inch wide double fold bias tape or 1-inch wide single fold bias tape and fold it down the center. Approximately 12 inches will be sufficient,
One 10 inch #4 or #5 zipper,
One 1/2 inch snap for the front closure,
3/4 yard of medium weight interfacing,
Check out our RESOURCES PAGE full of great recommendations and links for fabric stores and suppliers, interfacing and stabilizers, hardware resources, and zippers.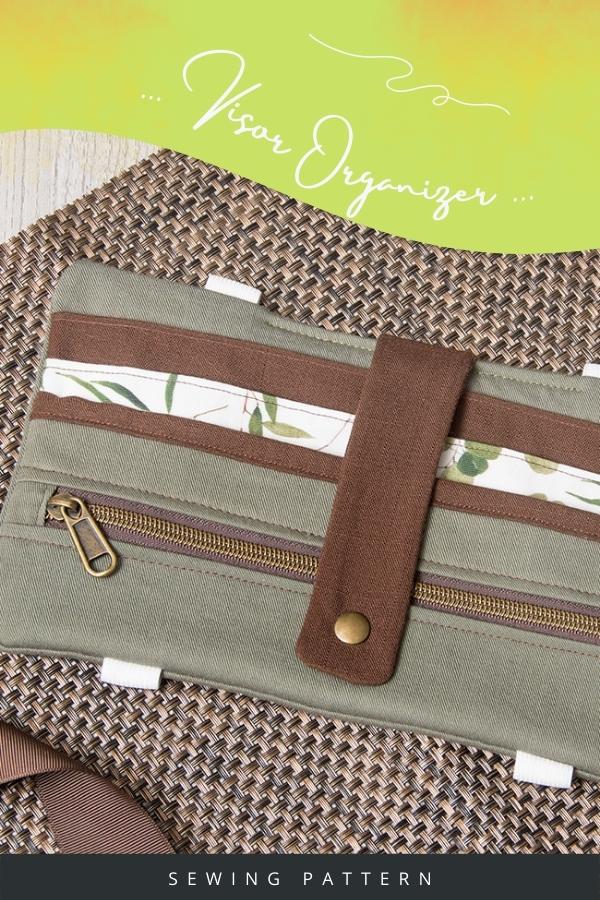 When you purchase this pdf sewing pattern it includes a step-by-step tutorial with photos and full-size print-at-home pattern pieces. It's also packed with pro tips and expert advice.
If you would like to download the pattern you can click on the blue button below.