Hanging Storage Baskets (3 sizes and video)
|
All posts may contain affiliate links.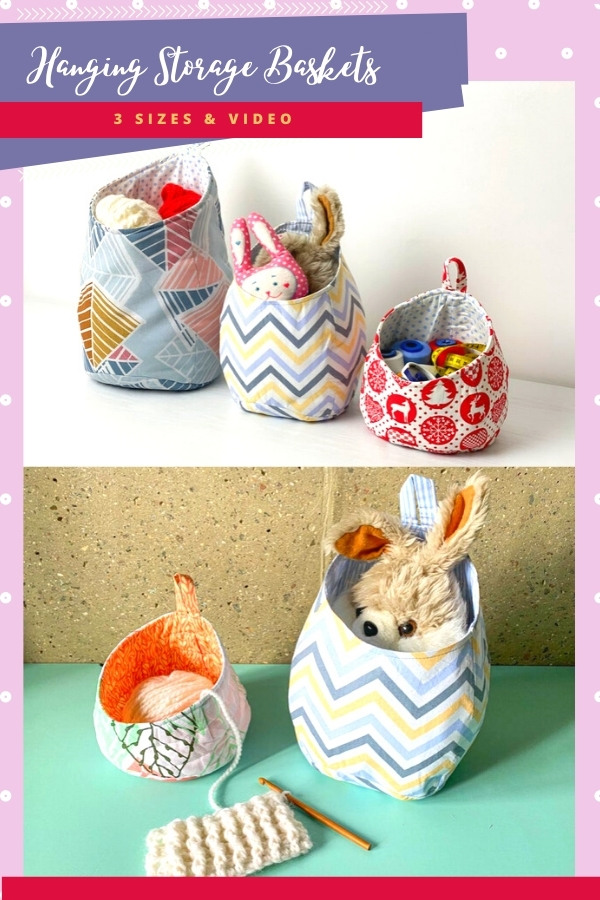 This cute Hanging Storage Baskets sewing pattern comes in three sizes. The pattern is available to buy individually as small, medium, or large, or as a bundle of all three sizes. So no matter what you need to store, or where you want to hang these, there is always one just right for your stuff and your space.
This is a quick and easy project that's great for even a beginner! And there's even a video tutorial that you can watch below. No need to put a stitch wrong, and once you've made your first one, these will be so quick to sew.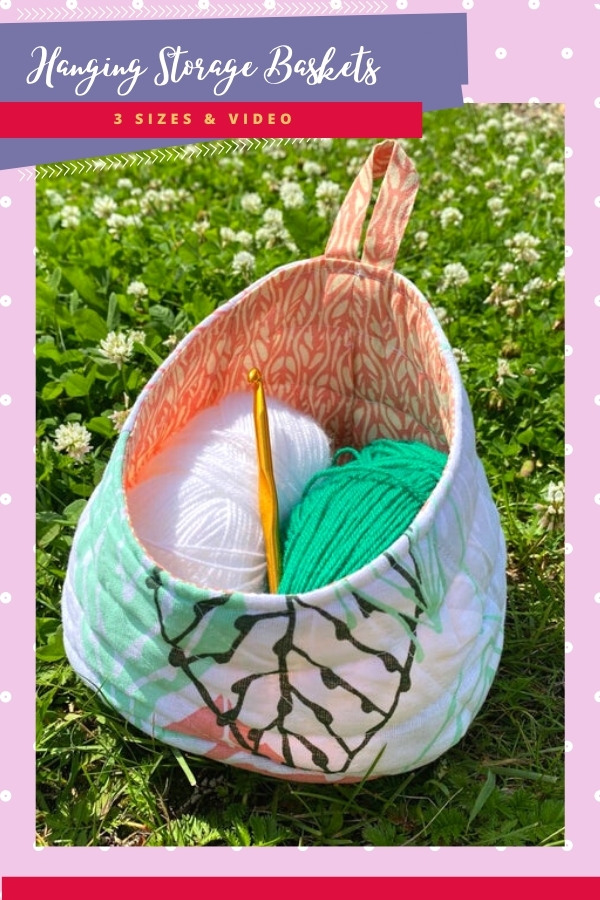 This is a fabulous project that helps you organize your spaces by sewing this pattern for fabric Storage Baskets that can hold all your things! There is even a small loop at the back so you can hang your baskets. These baskets are perfect for so many things and can be full of yarns, sewing tools, mittens and scarves, diapers, toys, etc.
We think these would make good gift ideas. Fill them with sewing or crafting supplies for bringing out the creativity in a friend. Fill some baskets with baby supplies for a baby shower. Add gifts and candies for the festive season. Or fill a bag with some lovely bath and body supplies for your guest room, or as a gift for a girl friend. The kids will love these too. They work great in kids rooms for storing smaller toys, cars, art supplies and more.
See the photo below for sizing and material requirements:-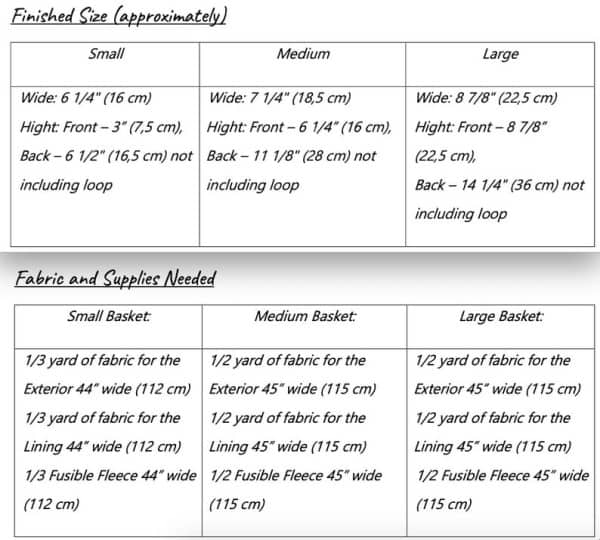 The pattern:
• All general instructions (policy, printing, assembly, material, and more),
• Imperial (inches) and metric (cm) measurements,
• Sewing tutorial with illustrated instructions (18 photos) in English,
• Tutorial VIDEO link,
• Full-size patterns for Letter and A4 printer paper.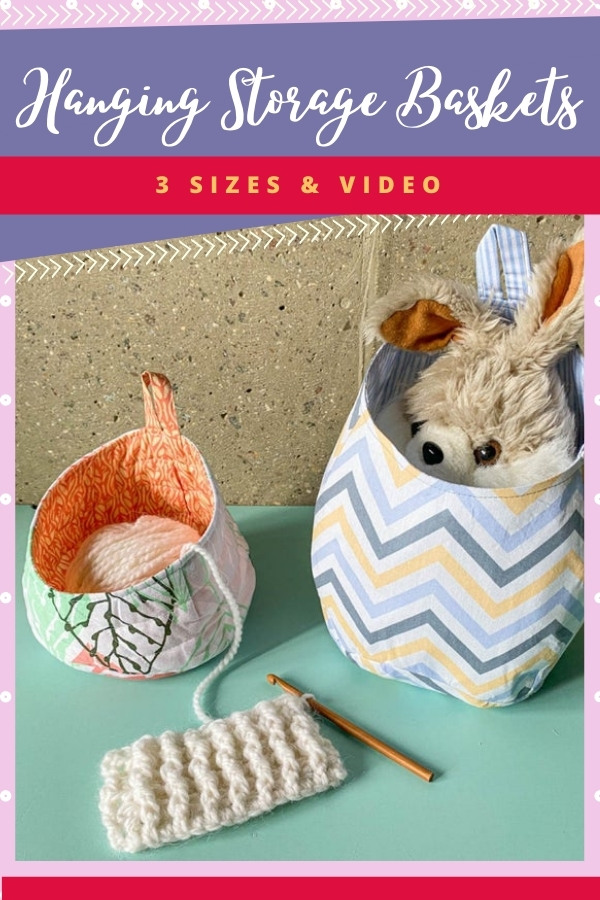 The designer has included a short YouTube sewing tutorial where those of you who like to learn by watching can enjoy yourself. So why not sit comfortably and click on the play button.
If you would like to add this fabric storage basket sewing pattern to your collection you can click on the blue button below to learn more.
And if you would like to see other bag sewing patterns from this designer then you can click on the red button below.
See more patterns from this designer here
We think you'll like these patterns for storage and organizers to sew
We know our readers just love to sew storage and organizer projects so we've got lots of them. We've handpicked some of our favorites to feature in our pattern store. These are some of the most popular that are readers are sewing now!