Vickey Crossbody Bag sewing pattern
|
All posts may contain affiliate links.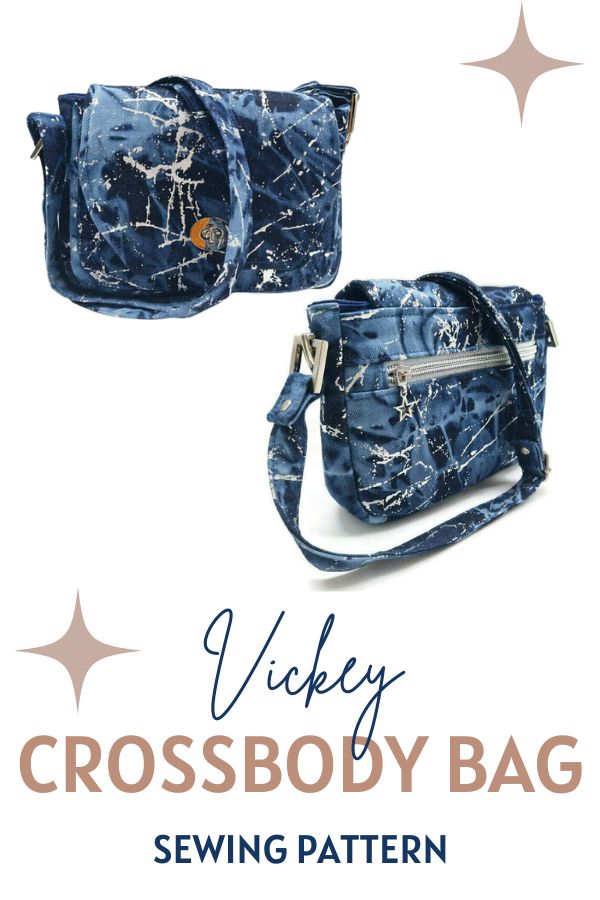 The "VICKEY CROSSBODY" features a fully lined interior and is the perfect running-around-town bag. Small but surprisingly roomy enough for all the essentials, VICKEY can be worn in two ways: as a crossbody or as a shoulder bag, thanks to the adjustable and removable strap. On the back, there is an exterior zipper pocket and 6 hidden card slots with a flap that closes the entire bag. It also has one exterior slip pocket on the front, for those things you have to grab fast as well as one interior zip pocket to keep your keys, phone and wallet at the ready.
VICKEY CROSSBODY comes in only one size and will make a lovely gift and craft fair product. You need to know how to install zippers, fuse foam and interfacing and you will be sewing your lovely VICKEY CROSSBODY in no time. What are you waiting for? Grab your supplies and let's sew away!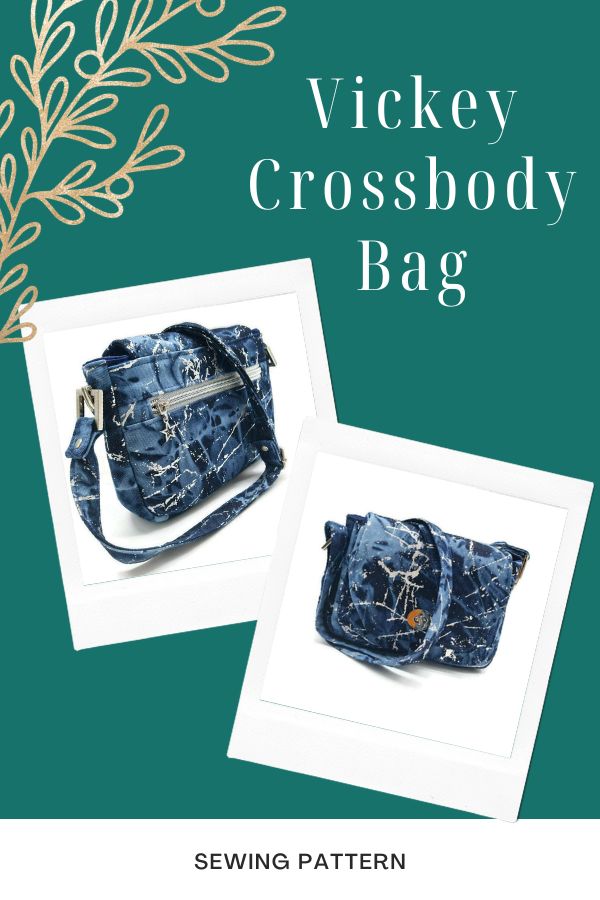 Sizing info:
( W x H x D ) : 8 ½ " x 5 ½ " x 2 " ( 2 1 . 5 cm x 1 4 cm x 5 cm)
The pattern:
This pattern comes in a zipped folder that comprises of A4, Letter, A0, SVG and Projector file formats to accommodate different users. It also has coloring pages for you to bring your imagination to life with colored pencils or markers before cutting into your pretty fabrics.
Imperial and metric measurements are used throughout the pattern (cm and inches)
The bag comes in only one size.
Step by step detailed instructions on how to make the bag with about 200 clear photos and 2 explanatory YouTube video tutorials
A4/ Letter pattern pieces are provided at the end of the instructions.
Links to where you can find our support group and page in case you need help, support or want to show off your makes
Coloring pages for you to bring your imagination to life with colored pencils or markers before cutting into your pretty fabrics.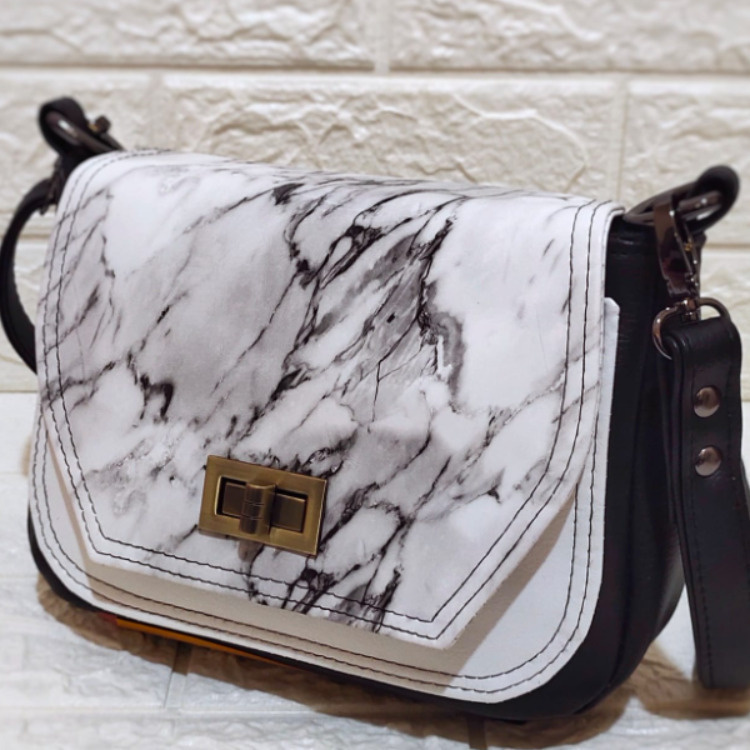 Materials needed:
Your chosen fabrics (such as, but not limited to 100% cotton , leather , faux leather , home decor fabric, cork , denim or jacquard)
Your chosen medium weight interfacing (based on the thickness of the fabrics chosen)
Your chosen foam and fleece interfacing
Thread to match all fabrics
A pressing iron or steam press
2 multi-purpose zippers: 1 zipper for the back pocket as well as one for the inner zipper pocket
(2) 3/4″ OR 20mm swivel hooks
A pair of scissors or rotary cutter
Erasable marking pen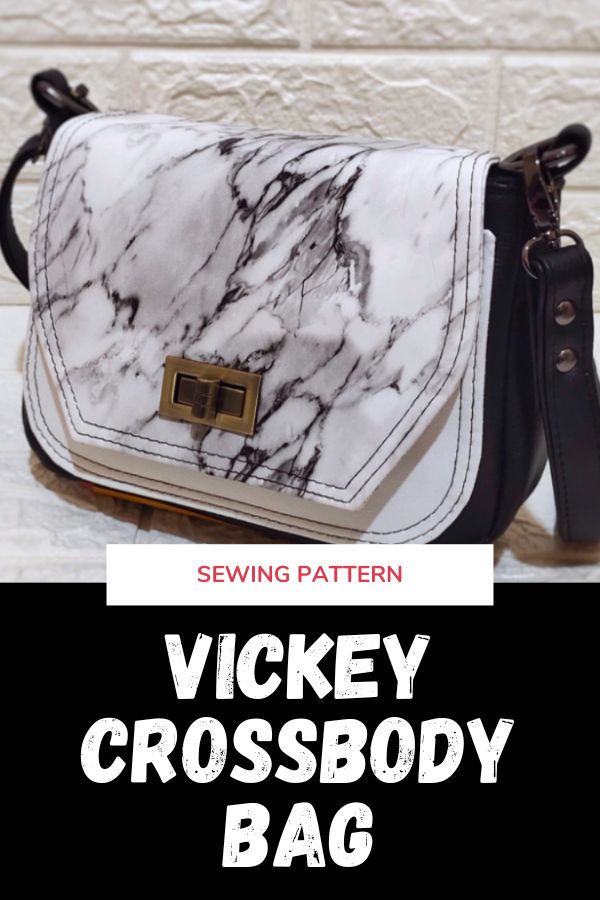 If you would like to download the pdf pattern you can click on the blue button below.
And if you would like to see other bag sewing patterns from this designer then you can click on the red button below.
Even more crossbody bag sewing patterns you won't be able to resist
Want even more crossbody bag sewing patterns? These are the top best selling crossbody bag patterns in our store. Take a look at the category on our shop page for even more - 60+ more!