Unisex crossbody bag pattern
|
All posts may contain affiliate links.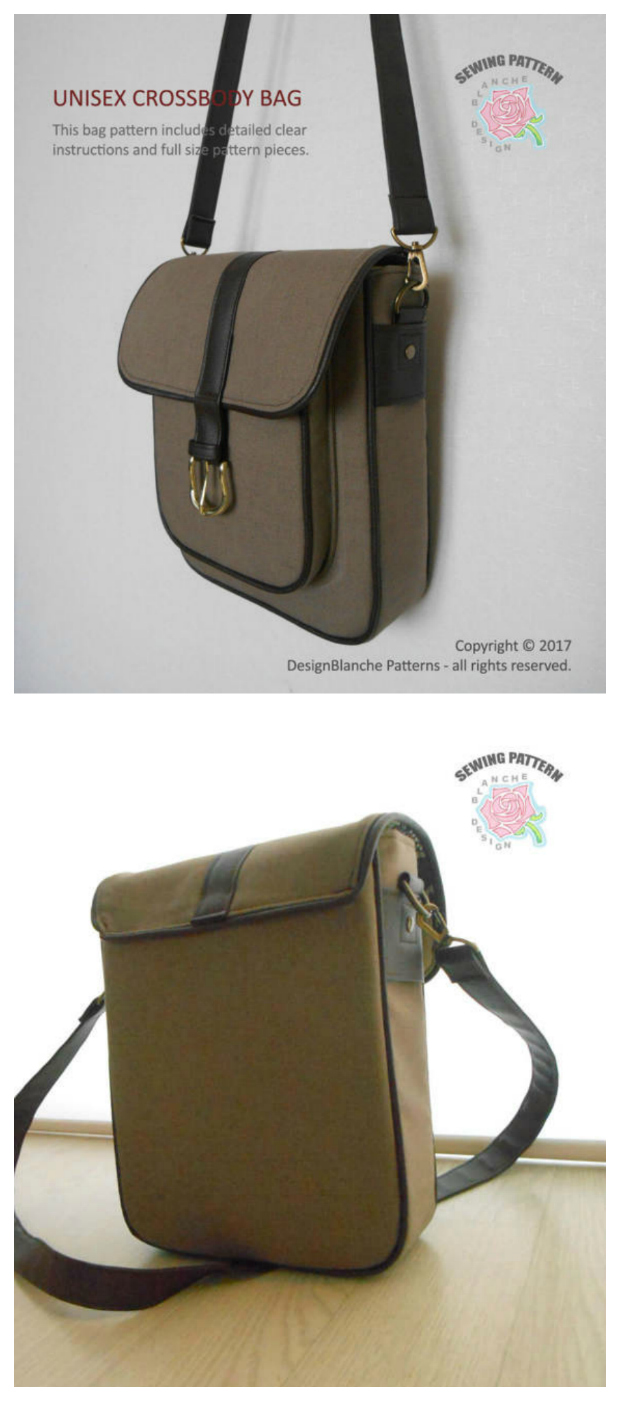 Here's a great crossbody bag that can be used by everyone as it is a unisex bag. The Unisex Crossbody Bag has a gusseted pocket at the front, closed with a flap and fully lined, with an inner zipper pocket and slip pocket. The pattern is easy to use and will make you a bag that is approximately 8″ (20.3cm) wide, 10.5″ (26.7cm) tall and 2 ¾" (7cm) deep with a 61" (155cm) adjustable strap.
The instructions for this pattern are aimed at confident beginners with some experience.

What you need to make the Unisex Crossbody Bag
1 yard (1m) 44" wide exterior fabric or faux leather
1 yard (1m) 44" wide quilting weight lining fabric
30"(76cm) 36" wide ByAnnie's Soft and Stable Foam or equivalent
1 yard (1m) 20" wide woven fusible interfacing: Pellon SF101
2"x 2" (5x5cm) heavyweight interfacing for magnetic snap reinforcement
8" (20.32cm) zipper for the inner zipper pocket
Two 1" D-Rings (inner width 25mm)
Two 1" Swivel Snap Hooks (internal base width 25mm)
One 1" Tri-Slide Ring (inner width 25mm): for the adjustable strap
One magnetic snap (14mm diameter)
Two sets of 9 mm Double capped rivets for the strap (optional)
One 1" Belt buckle or D-Ring (inner width 25mm)
One 1" width 114" (290cm) long bias tape from your chosen fabric for piping
3/32" (2.5mm) size 114" (290cm) long cotton cording for piping