Timber Mosaic Bag FREE sewing tutorial
|
All posts may contain affiliate links.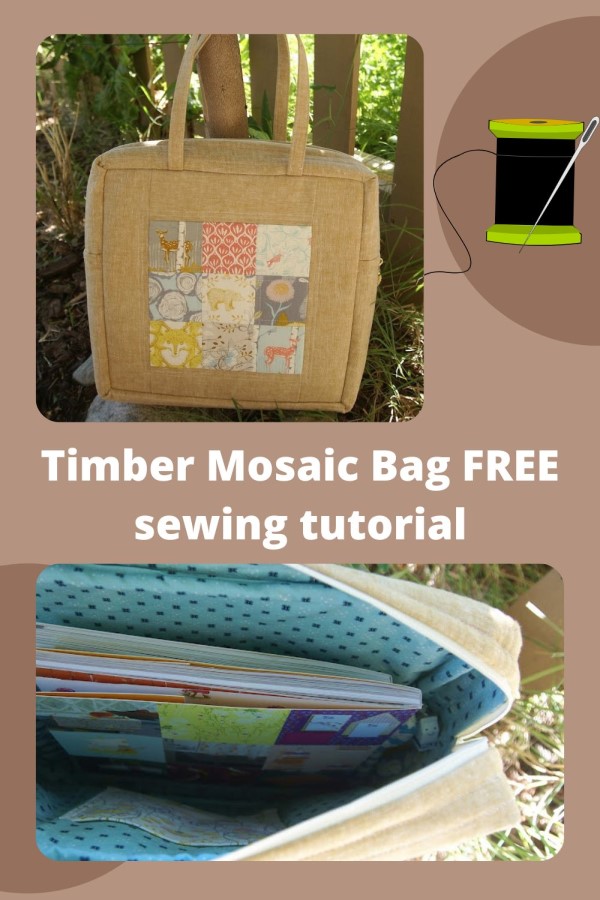 This is the Timber Mosaic Bag FREE sewing tutorial from the designer Fabric Mutt.
Making bags is this designers favorite thing! She says – there's something so amazing about making a purse exactly the way you want it to be, and with all of the great fabric and hardware out there, it can look just as good as (and in some cases, even better than) what you can find at the store. She personally loves the look of a structured bag, but it can be a little more time consuming than your average tote.
The Timber Mosaic Bag is large enough to carry a few books along with your usual necessities. Because this bag is larger, the designer divided the back pocket into three sections. A pine cone charm was used as the perfect finishing touch for the zipper.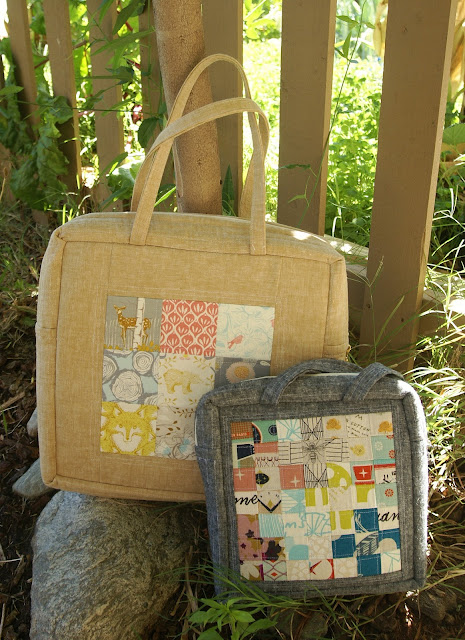 Before you start working your way through the tutorial the designer has a number of things she would like to point out:
This version is larger than her first attempt, coming in at 13″ square rather than the 9″ square original. So it's a nice roomy size and you can get plenty in there.
It also uses three inch squares for the patchwork instead of the more involved 1.5″ squares she used to make the mosaic on her first one. But if you love to work with tiny pieces of fabric…go for it!
A pocket was added to the inside of this bag, and there are also pockets on the back of the bag too.
These are all details that can be easily adjusted depending on what you want your bag to look like. When you're making a bag with a gusset (that's the material that joins the front and back panels together to make the sides), you have to be willing to go with the flow and keep checking your pieces as you sew to be sure that everything is going to fit right. If mistakes happen, and they do, don't panic. You can usually fix things easily by folding material (if a piece is too big) or sewing in an extra piece (if it's too small). While this type of bag can look rather difficult it's really a pretty straightforward construction job. Just take it a step at a time.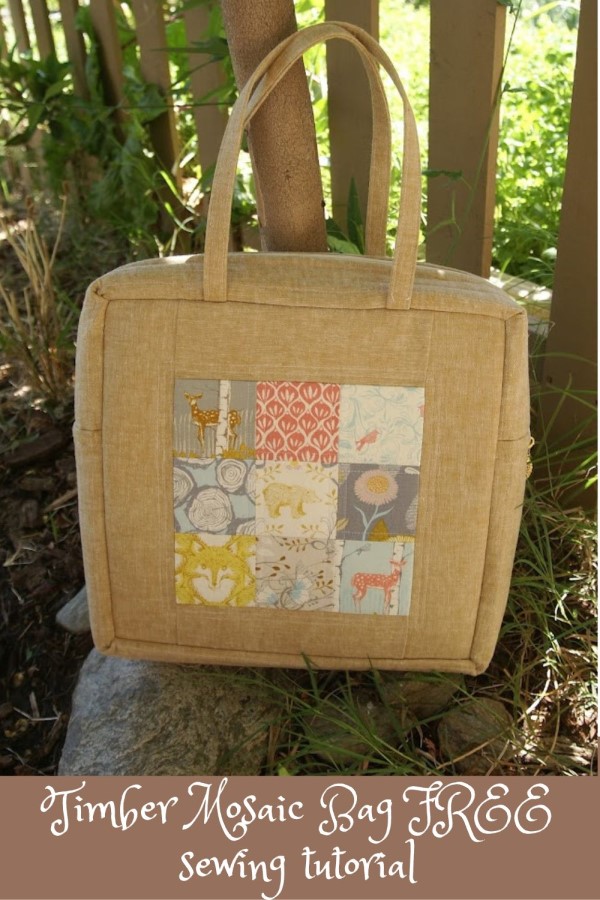 What's needed to make a Timber Mosaic Bag:-
Cotton prints including nine assorted 3″ squares for the patchwork front,
Linen or cotton of your choice
Quilt batting or fusible batting (if using regular batting, you'll need an adhesive basting spray glue),
Sew-in heavy interfacing (the designer used Peltex 70),
Lighter interfacing (the designer used Pellon 808 Craft Fuse),
One 24″ zipper,
Coordinating thread, Basic sewing supplies,
Check out our RESOURCES PAGE full of great recommendations and links for fabric stores and suppliers, interfacing and stabilizers, hardware resources, and zippers.
If you would like to follow along with the FREE tutorial you can click on the purple button below. Note – this is a measure and cut pattern. There is no template to download and print. Simply cut your rectangles and squares of fabric from the directions given. Perfect if you don't have a printer at home.
Liking this free pattern? Great! You would make our day if you 'bought us a coffee' to help with the site running costs. Thank you.

Even more tote bag sewing patterns you won't be able to resist
Want even more tote bag sewing patterns? These are the top best selling tote bag patterns in our store. Take a look at the tote bag category on our shop page for even more!