The Harris Tote Bag sewing pattern
|
All posts may contain affiliate links.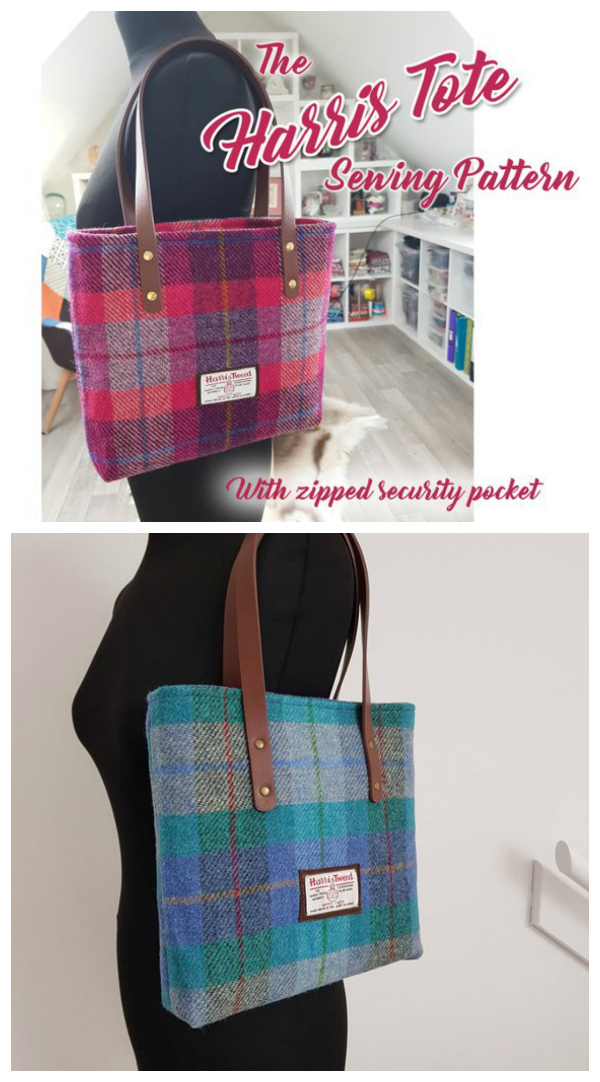 The Harris Tote Bag is great for beginners and is a moderately easy and quick sew.
The Harris Tote has the following features:-
It's a beautifully roomy Tote Bag,
It has an extra-large zipped security pocket inside to hold your wallet and phone securely,
It comes in two size options,
It's fully lined throughout,
The bag has a flat base and the suggested interlinings mean the bag holds its shape beautifully,
The bag has a generous security pocket inside made using an easy zip insertion method,
The small version is great for everyday use, it's generous enough to hold an iPad and your everyday essentials,
The large version is big enough to accommodate books and files or simply your shopping.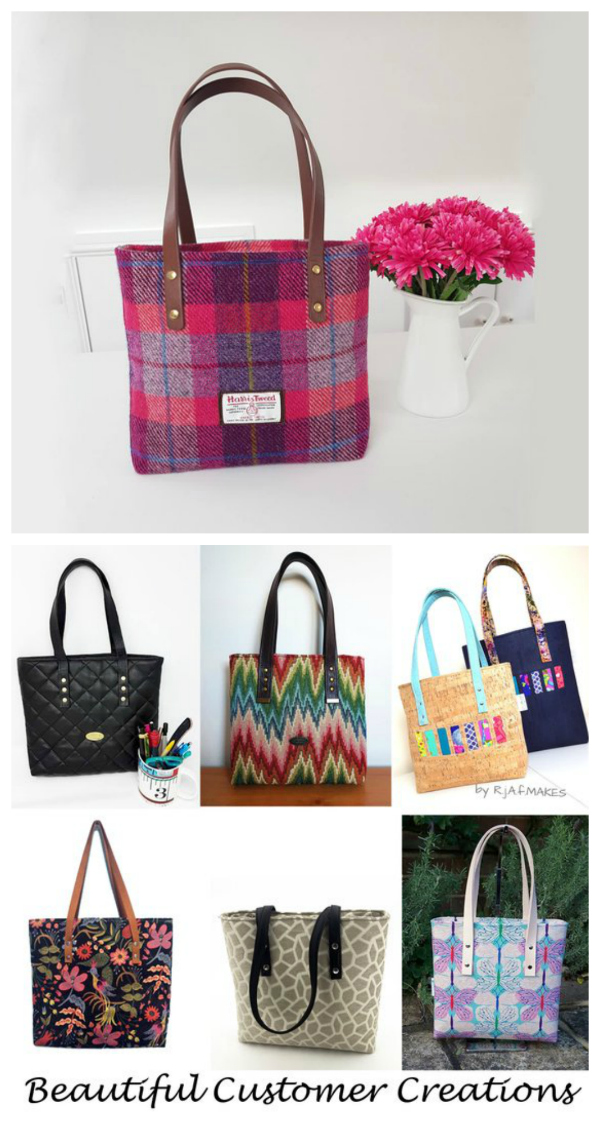 When finished the Harris Tote Bag small size is approximately 12 by 10 inches and the large size is 14 by 12.5 inches.
The designer made this example up in Harris tweed, but it is suitable for most medium to heavyweight fabrics including tweeds, denim, canvas, linen, cork, and home decor weight fabrics.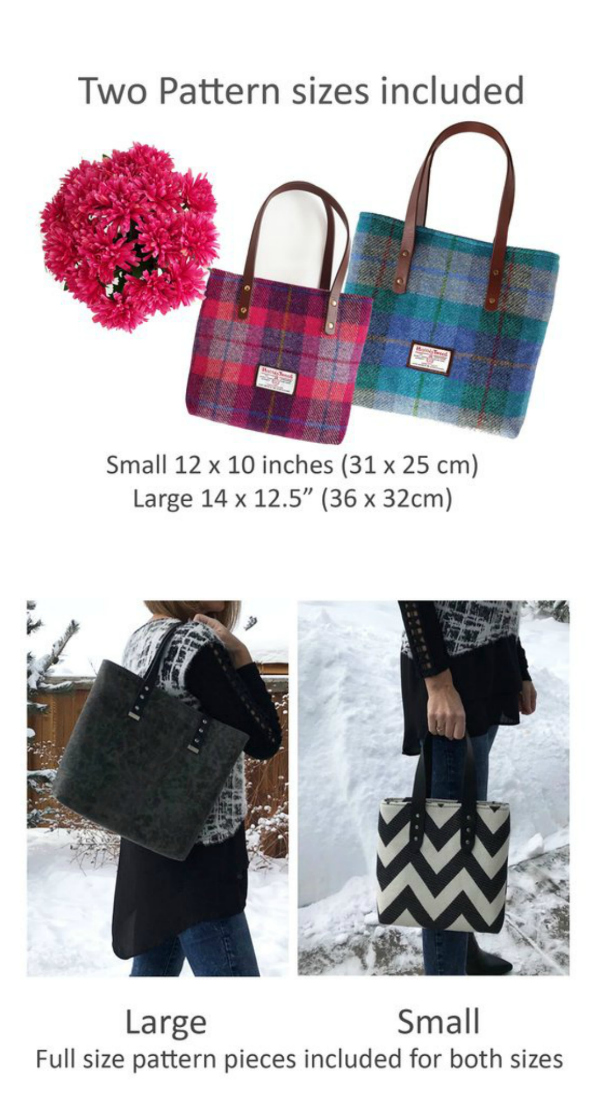 What you will need to make the Harris Tote Bag:-
Medium to heavyweight fabric for the outer bag – ¾ yard for the small bag and 1 yard for the large bag,
Any lightweight fabric for the lining – ½ yard for the small bag and ¾ yard for the large bag,
Medium weight fusible interlining – ½ yard for the small bag and ¾ yard for the large bag,
Heavy stabiliser – ½ yard for the small bag and ½ yard for the large bag,
One zipper – 9″ dress zip for the small bag and 11″ dress zip for the large bag,
Two leather/faux leather handles,