The Gamma Messenger Bag pattern
|
All posts may contain affiliate links.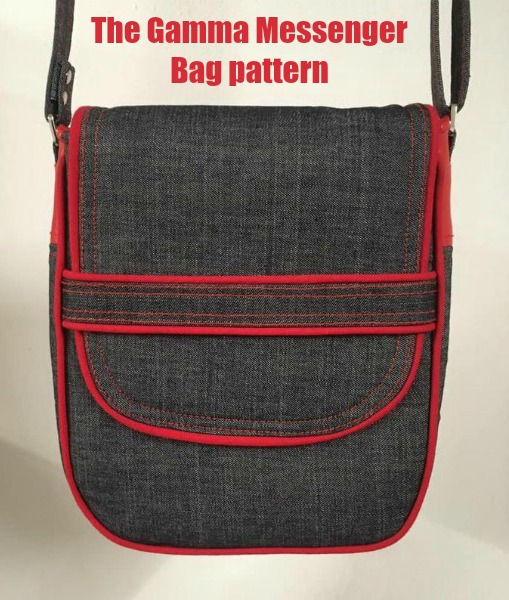 The Gamma Messenger Bag is a classically styled messenger bag that works just as well for men and women. We love the more upright orientation of the bag, compared to the traditional messenger which is wider compared to the height. This bag works just as well to carry your books and paperwork if needed but it also works well as an everyday purse.
It has some great features which include an easy to use strap closure, feature piping, a 'faux overlay' accent internal zipper pocket and an accent slip pocket as well as piping.
For the designer Bags by Bags of Style, this is the first in a series of sewing patterns designed to help build better skills for better bags. Each pattern will focus on one key skill, in this instance piping. you will be given full instruction on how to create your own piping and two different methods of sewing it.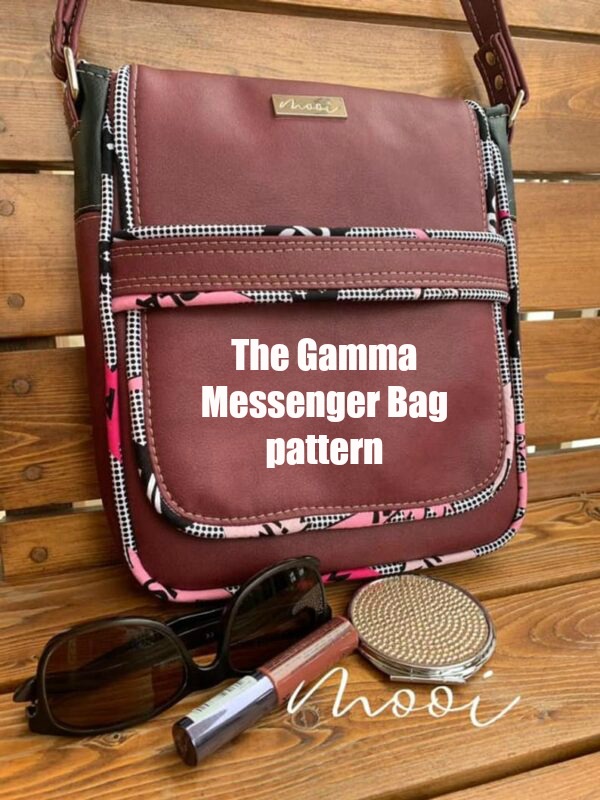 The designer covers the following skills with this pattern:
Piping – how to make it and two different installation methods.
An accent slip pocket.
A 'faux' overlay zipper pocket.
Slimline concealed strap connectors.
How to use rivet setting tools.
How to shape your lining so it fits the bag perfectly.
When you have finished making yourself a Gamma Messenger Bag it will measure approximately 11″ high by 9″ wide by 2 ½" deep. This bag is aimed at confident beginner/intermediate level sewers.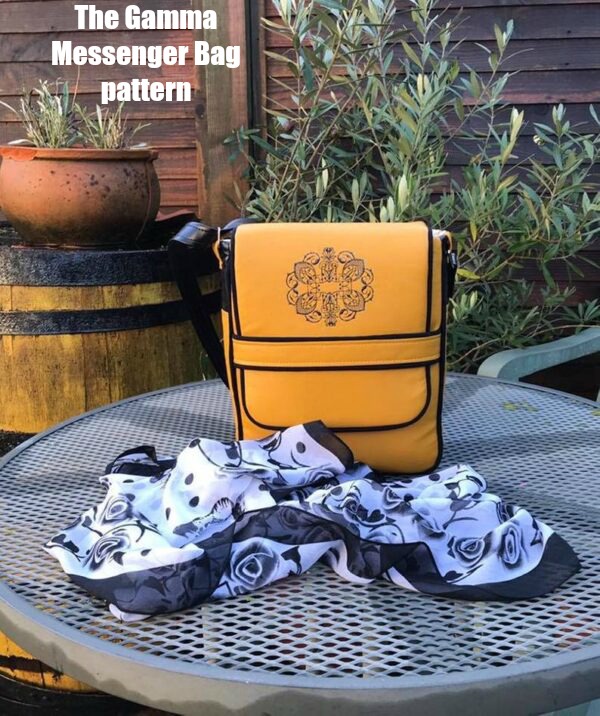 Please note this is a digital download pdf file, not a paper sewing pattern. If you would like to add this pattern to your collection you should click on the button below.
The pattern has 36 pages of instruction and hundreds of full-color photos and diagrams to guide you through each stage of construction. There is a full cutting chart for square or rectangle pieces and a pattern piece for the shaped pieces. The pattern also features handy hyperlinks to help you navigate through the pattern.
This isn't quite what you are looking for? We have links to thousands of bag sewing patterns, tutorials, sewing videos and tips and lots more on our
Pinterest
account. Come and follow us, and save some of your favorites to your own boards for later.
Sew more crossbody bags and you'll be happier - we promise 😉
For the easiest shopping and days out, you can't beat a crossbody bag for leaving you hands-free. We've got 60+ of our favorite crossbody bag patterns hand-picked for you in the store. Go to the shop page to find them all saved by category.