The Dresden Purse – video tutorial
|
All posts may contain affiliate links.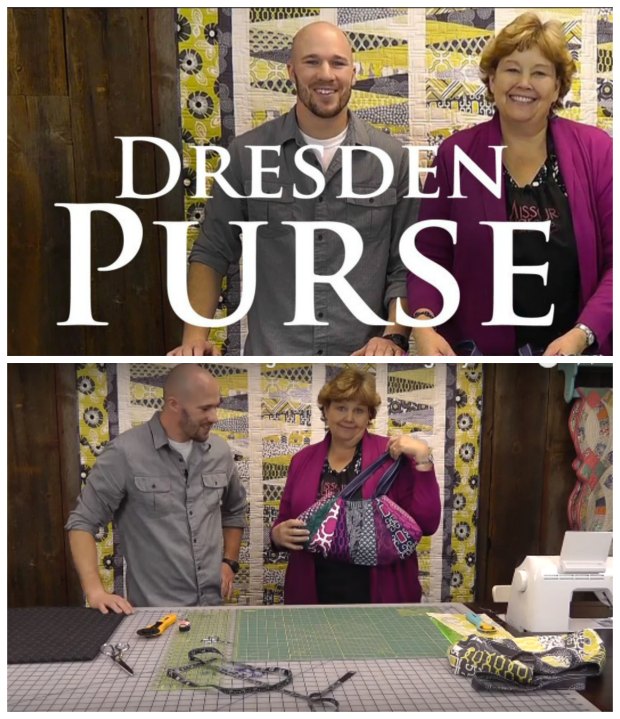 We all love Jenny from the Missouri Quilt Company and in this video she's got some cute guy to help out too – things just can't get any better. Except maybe if there were cats, but a girl can't have everything.
In this video you'll learn how to use triangular pieces (maybe left over from quilting or a Dresden Plate design), to create a curved purse.
Materials needed: