Take Note Zipper Pouch FREE pattern
|
All posts may contain affiliate links.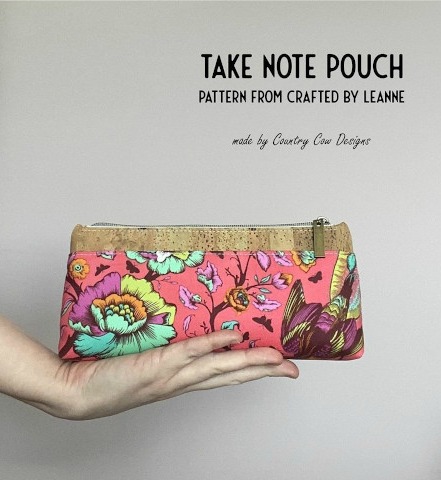 This is possibly the easiest zipper pouch you will ever make and therefore it is absolutely perfect for beginner sewers. There are no fiddly zipper tabs to worry about with the 'Take Note' pouch.
The way this zipper is sewn in is genius and you'll be wondering why you've never done it like this before! Of course, it's the ideal way to get such beautifully neat edges and no pinched zipper ends.
We think you'll be converted.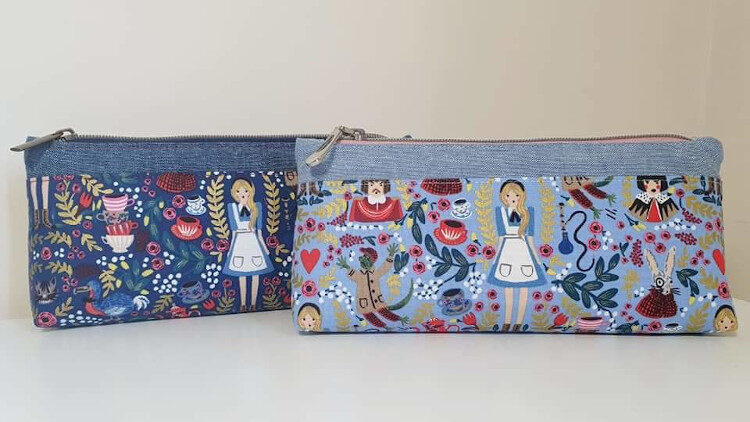 The instructions include lots of easy to follow steps accompanied by clear step-by-step pictures.
The pattern uses very minimal fabric for the outer so is perfect for using up those smaller offcuts you've been saving.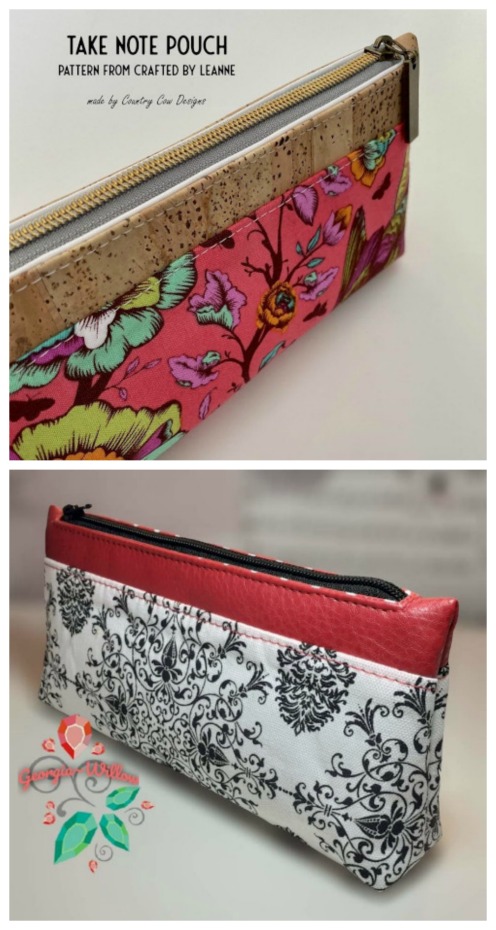 I would recommend something such as linen or cotton for the outer main section to ensure you get those perfect corners unless you are a whizz with cork. The top contrast band lends itself well to cork, vinyl or fabric. The lining itself is just one piece and best used with non-directional fabric. And that's it, just 4 pieces to make your very own 'Take Note' zipper pouch.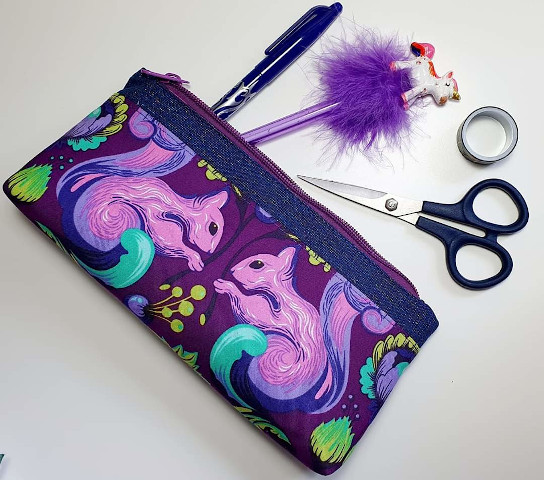 At 9″ (23 cm) by 4″ (10 cm) with a wider base, it is perfect for pencils, brushes and even crochet hooks.
We very much recommend this pattern. Not only is it free, but it's also beautiful and would make a lovely clutch bag or a handy cosmetics or brushes bag. Grab it now!
Liking this free pattern? Great! You would make our day if you 'bought us a coffee' to help with the site running costs. Thank you.

Crafted By Leanne is so generous for offering this free pattern for you to sew. Don't forget that all of these freebies are offered as a "try me" in the hope that you will like their patterns and go on to try a paid one. Crafted By Leanne always offers beautiful bags to sew. You can find a selection of them below.