Make a TSA Screening Toiletry Bag
|
All posts may contain affiliate links.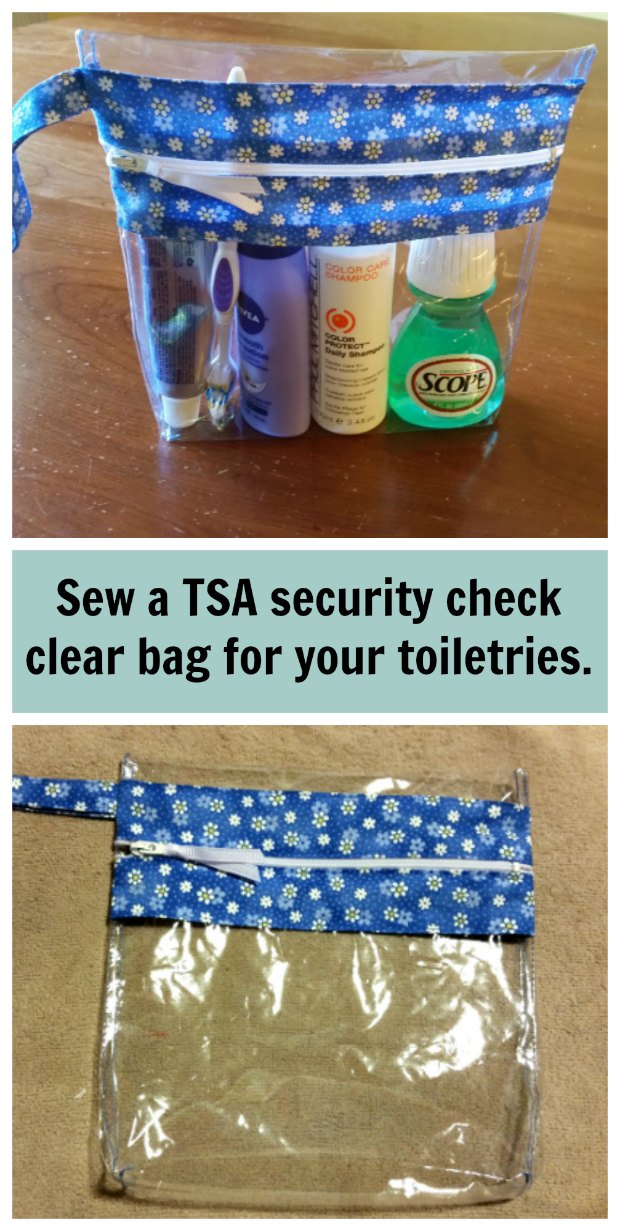 Planning a vacation soon? After all it's the season for much-needed trip whether it's just a weekend getaway or a trip abroad. In either case, everyone needs a bag to carry things while away from home.
A popular purchase before trips is a quart-sized bag packed with 3.4 oz. bottles to get past the TSA screening at the airport. Sure, a Ziploc bag does the trick just fine, but if you have an hour to spare you can easily make one that is far more durable.
This article on the Craftsy blog includes tips for working with clear vinyl too. Some of the comments mention how the raw edges of the fabric can be seen through the clear vinyl so you might want to just neaten them if that matters to you. After all, it's not supposed to be a work of art, just a wipeable bag to take a few small bottles through airport security. Take a look and see what you think!