Stop Dopp And Roll Case sewing pattern
|
All posts may contain affiliate links.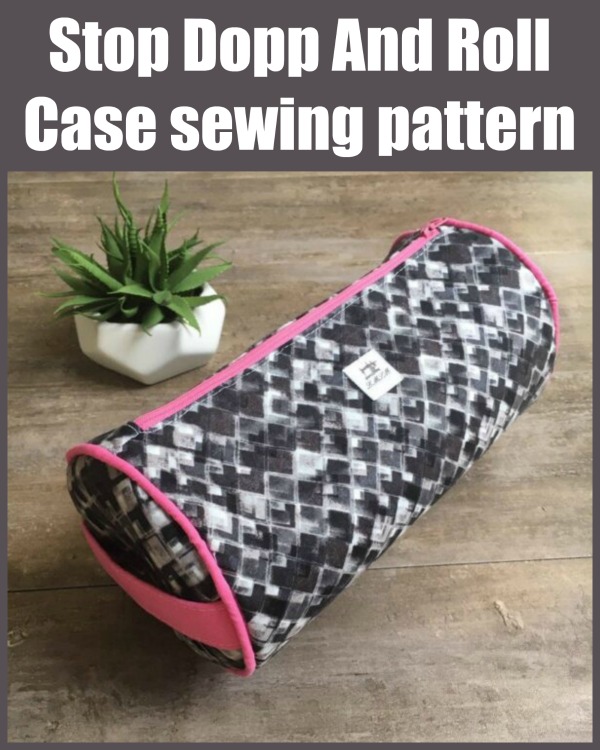 The Stop, Dopp, & Roll Case PDF Pattern (SDR Case) is an incredibly versatile bag pattern. This bag can be created to appeal to both feminine and masculine design requirements. It leaves the lining a "blank canvas" of sorts for the creator to add pockets wherever he/she deems appropriate for what will be stored or carried in the bag.
Everyone knows that in life it is hard to shop and/or sew for fellas. It's a problem that is not solved very easily. However, if you grab one of these SDR Case patterns then your problem is solved. It will look very handsome in a leather or vinyl exterior for your guy's shaving kit and toiletries.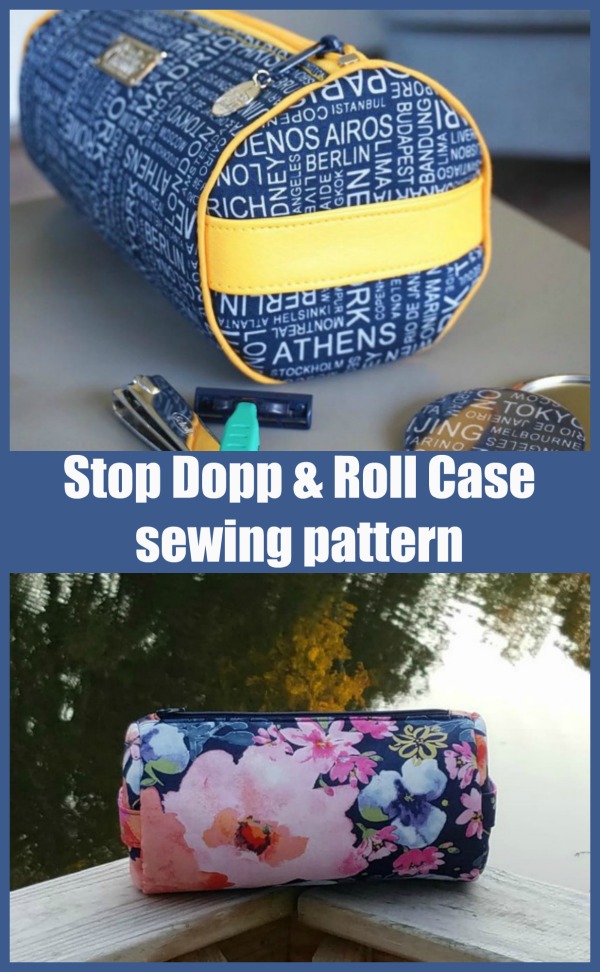 The designer has added handles on both ends of the SDR Case so it can be carried easily no matter which end you grab.
The designer has rated her project an intermediate sew. In addition to the tight circumference of the bag ends, you'll find that this bag has a drop-in lining and those are the reasons that she has given this pattern an intermediate skill level rating. However, she says that if you are an adventurous beginner then you shouldn't fret and we'll get through it together as a team.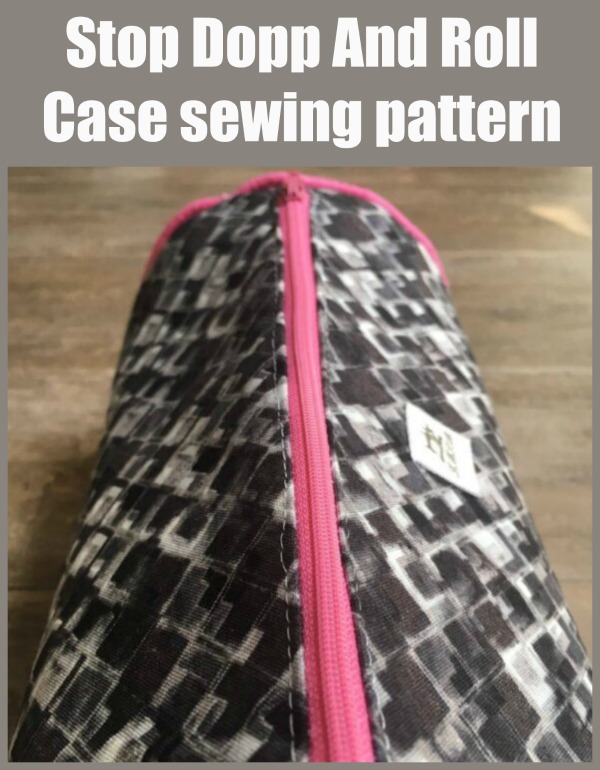 Sizing info:
When you have finished making the Stop Dopp And Roll Case it will measure approximately 9½" by 5″ by 5″.
If you have that special guy in your life and you would like to make him a Stop Dopp And Roll Case then to get the pattern you should click on the button below.
See all the patterns from this designer here
This pattern isn't quite right for you? We've got lots
more ideas for storage and organizers you can sew
to share on our
Pinterest
board dedicated to exactly that. Click below to follow this board, then Pin and save your favorite sewing patterns to your own boards for later. Don't forget to pin this article too.