All posts may contain affiliate links.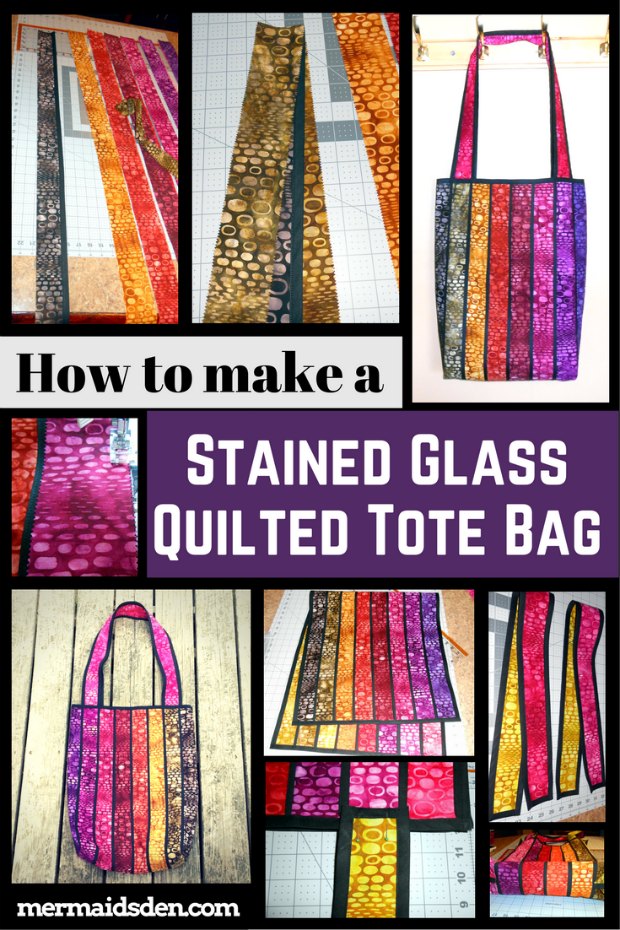 Do you need a bag to take to church? Or you just love the fabulous contrast between black and bright colors? Then you may fall in love with this stained glass effect tote bag. It's easy to make, just a nice bright jelly roll and some black binding. There is a full free pattern and tutorial for you to follow.
This bag is really striking and we think you'll soon take this technique and use it on other projects too.
Materials used: