Split Pouch sewing pattern
|
All posts may contain affiliate links.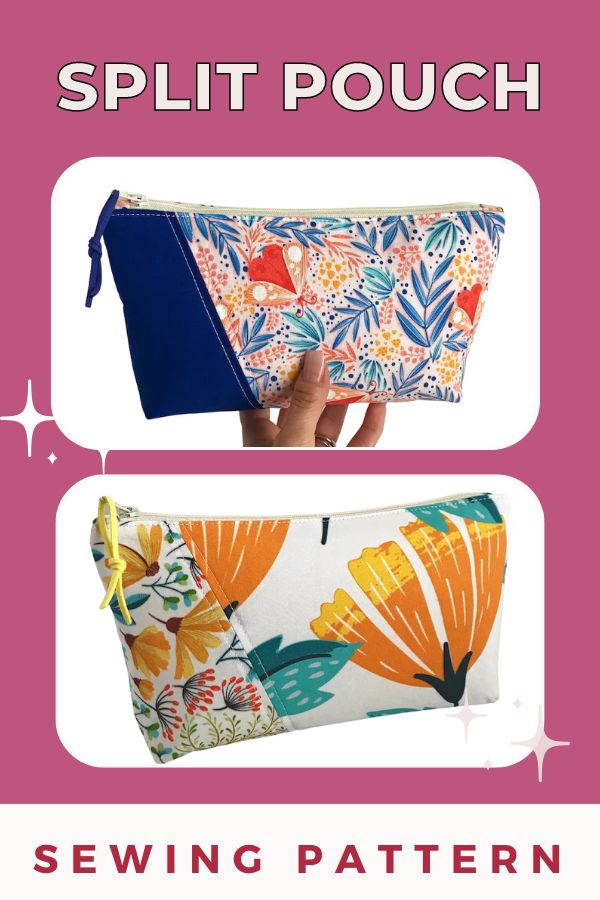 This is the Split Pouch pdf sewing pattern from the designer Warm Hearted Designs.
The designer made this bag to be the perfect size for makeup, accessories, art supplies and so much more!
The Split Pouch is made with two coordinating cotton fabrics. If you pick the perfect fabrics then this bag can be made a true one of a kind.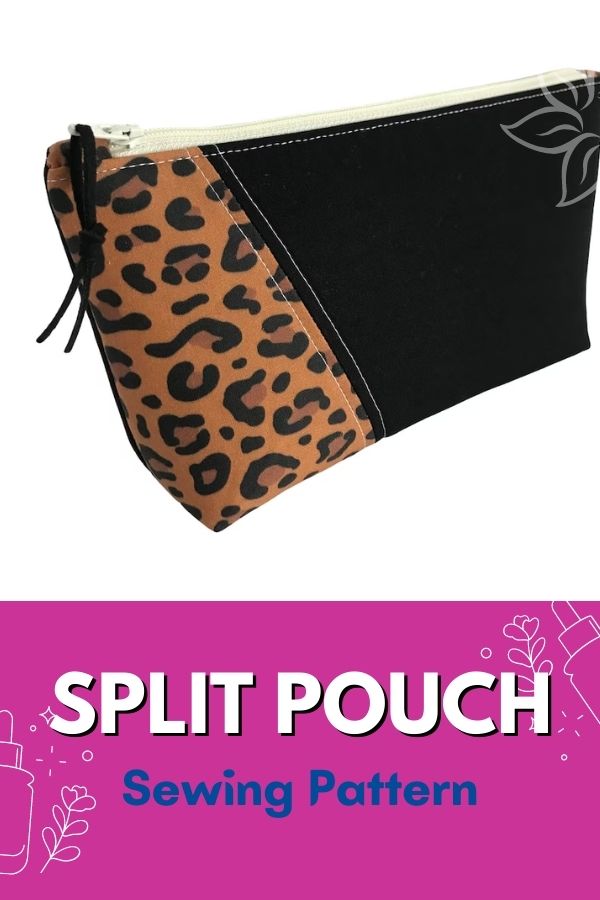 Skill level:
The designer rates her sewing project as suitable for all levels of sewing. The seven pages of instructions and lots of photos will help you make an awesome Split Pouch. And we're sure you'll have lots of fun while doing it!
Sizing info:
When you have finished making your very own Split Pouch it will measure approximately 9″ long by 2″ wide by 5″ high.
What's needed to make a Split Pouch:
¼ yard or less of cotton,
A small piece of coordinating fabric,
¼ yard of lining fabric,
¼ yard of Pellon fusible fleece,
One 12″ nylon zipper,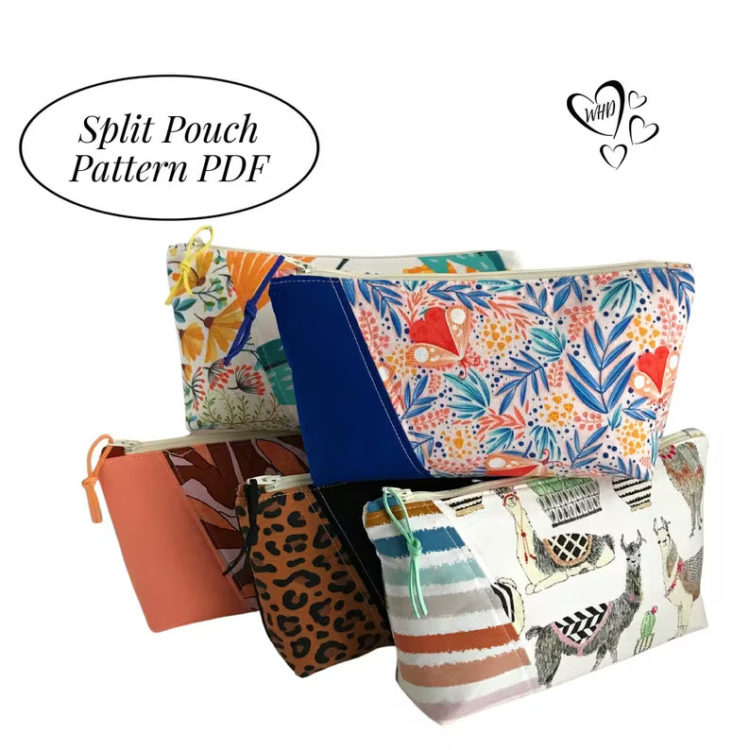 This pattern comes with printable templates and you will also be cutting out your pieces according to the dimensions given. Includes seven pages of instructions with many photos and notes to assist.
If you would like to download the pdf pattern you can click on the blue button below.
Similar patterns you might like