Clothes pin or peg bag sewing pattern
|
All posts may contain affiliate links.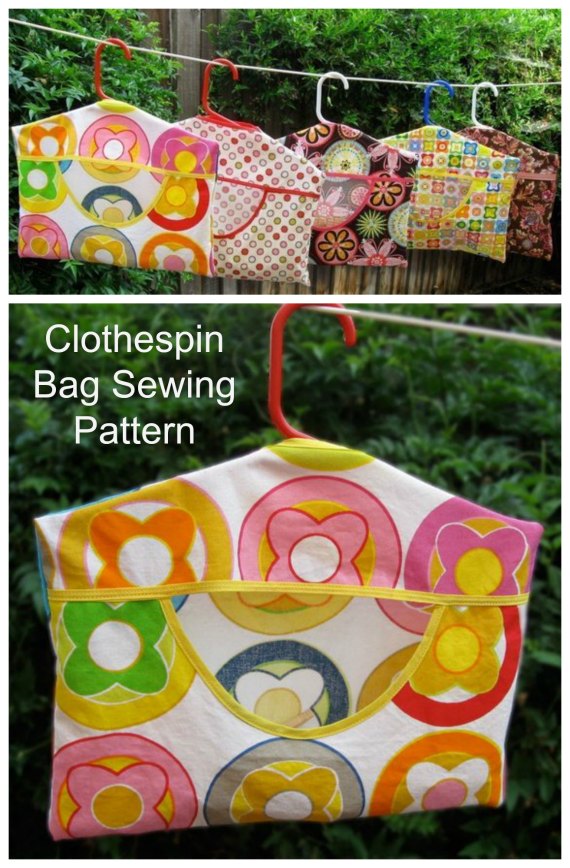 This sewing pattern tutorial teaches you how to sew a clothespin bag that keeps your clothes pins at hand as you hang your special clothes out to dry. It hangs right on your clothesline with a standard child's tubular hanger. You will be able to make the bag in one of two sizes – a 50-pin carrier and a 100-pin carrier, and of course whichever one you make they are both quick and easy to make.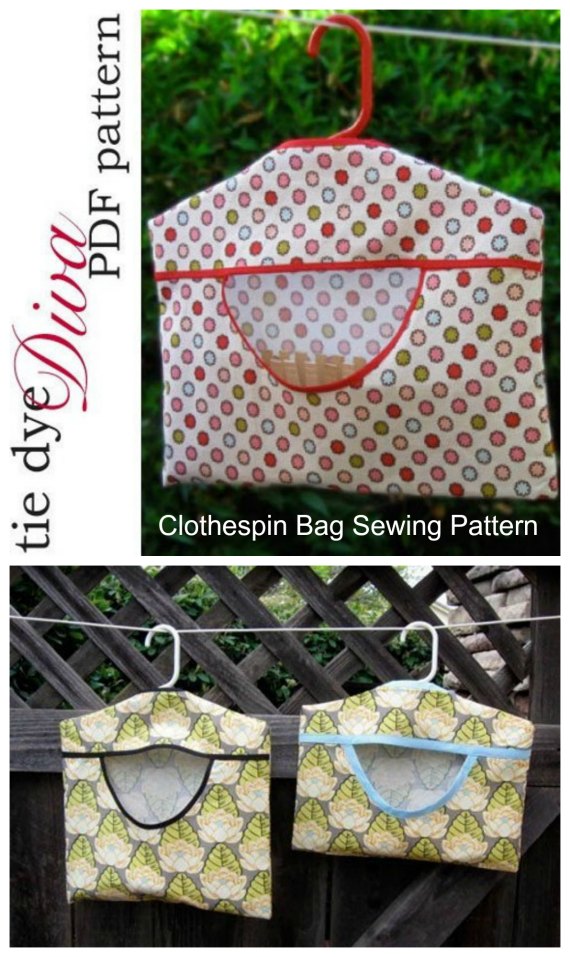 This isn't quite what you are looking for? We have links to thousands of bag sewing patterns, tutorials, sewing videos and tips and lots more on our Pinterest account. Come and follow us, and save some of your favorites to your own boards for later.
You can make one of these bags for yourself, or make them to giveaway as great gifts for your family and friends. You don't see these practical items in the shops very much these days, but they are very much still in demand, so these can often be good sellers at craft fairs and charity fundraisers too. They don't cost much to make and are a good way to use up some fabric leftovers.
We think you'll like these patterns for storage and organizers to sew
We know our readers just love to sew storage and organizer projects so we've got lots of them. We've handpicked some of our favorites to feature in our pattern store. These are some of the most popular that are readers are sewing now!