Summertime Beach Bag Tote FREE tutorial
|
All posts may contain affiliate links.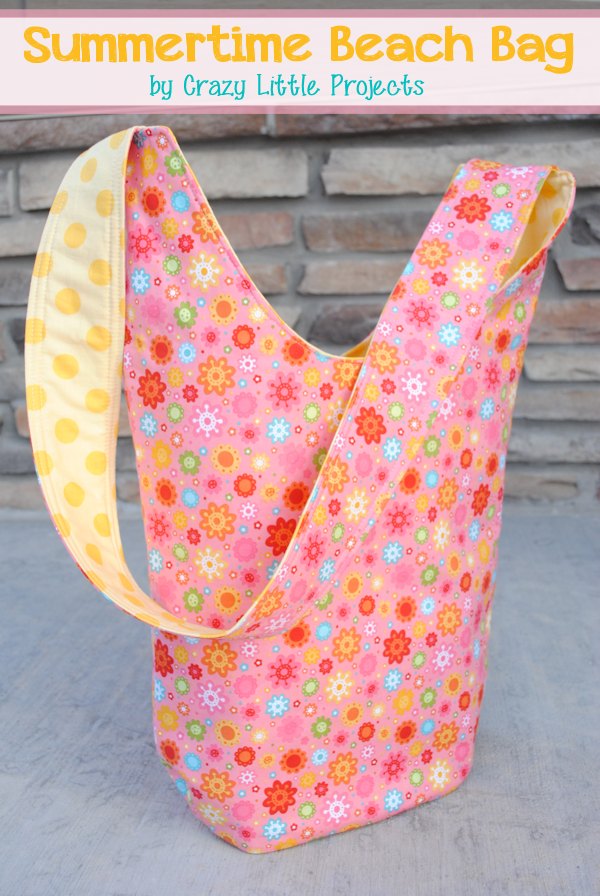 Here's a free tutorial from this very popular designer who has brought you her Summertime Beach Bag Tote bag.
With a name like that this tote bag has to be taken to the beach but you could also take it to other places like the park or the pool or just around town bag. We really love the softly curving shape of the bag and the handles, making it much more than just a simple square and boxy tote bag.
The designer has used some material that is bright and colorful and which really stands out. The materials you need for this project are pretty basic: you'll just need 1 yard each of 2 coordinating fabrics, plus a little less than 1 yard of fusible fleece interfacing.
For whatever reason, some readers have been confused about how to print the pattern, so if this happens to you these are the measurements of the bag:
From the very top corner down to the very bottom is 20 inches
From the bottom of the rounded part of the top to the bottom is 14 inches
The width at the very top is 16 inches and tapers down to 12 inches at the bottom
The bottom oval is 9 inches by 5 1/2 inches.
Check your pattern prints out to the correct size before cutting your fabric.