Sling Style Backpack sewing pattern
|
All posts may contain affiliate links.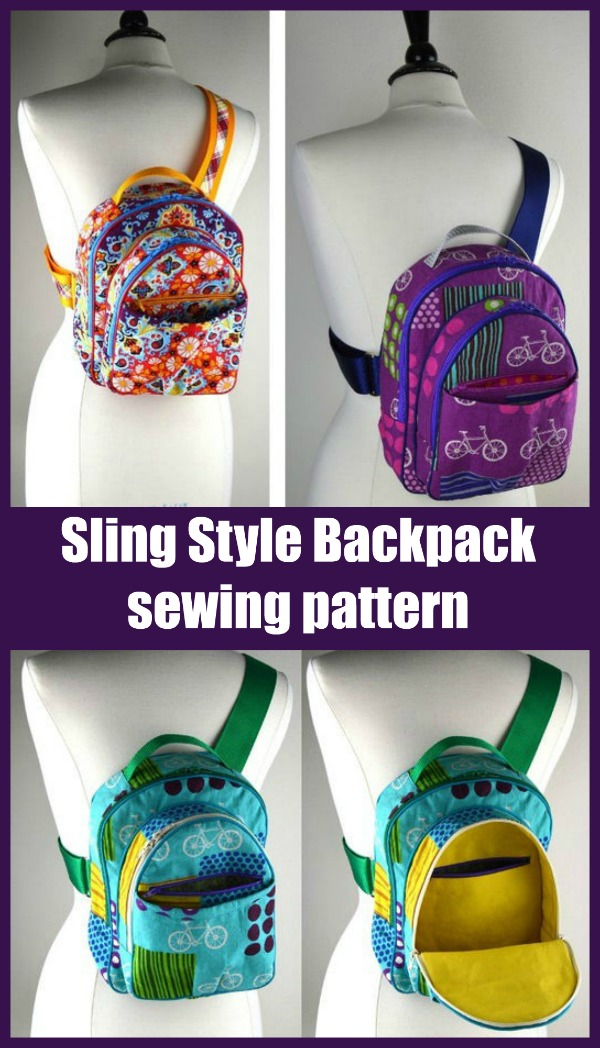 Here's a sewing pattern for one of our all-time favorite travel and everyday bags. It has lots of pockets to keep you organized and room for all of your essentials. Wear it in front for extra security or on your back. It also hangs nicely as a regular shoulder bag.
Sometimes you want a bag that has it all, pockets, compartments, zippers, a nice wide comfortable adjustable strap, credit card pockets, piping, and one that looks stylish and well made too. We think you'll love this tutorial and pattern showing you how to make these adorable sling-style backpacks.
Surprise yourself by learning some new skills and techniques and sew a bag you can be very proud of!
Oh, and did we say the pattern is a bargain too?
Finished sizes and features:–
The main compartment is 8″ by 11″ by 3″.
Inside that compartment, there are credit card pockets and an open-top pocket.
The front compartment is 6.5″ by 9″ by 2″.
Inside that compartment, there is a zippered pocket.
The front of the bag features a zippered pocket and an open-top pocket.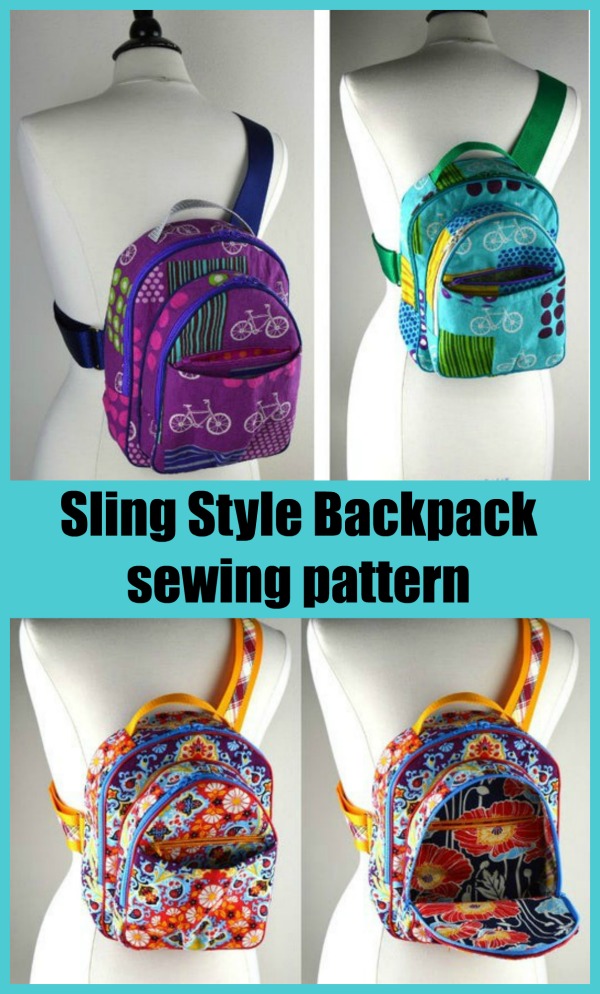 What you will need to make the Sling Style Backpack:-
1 yard of 54" wide fabric or 1.5 yards of 42" wide,
1 fat quarter of quilting cotton,
3 yards of 20" wide Home Décor heavyweight stabilizer,
2" wide strap hardware,
2" wide webbing strap 5-6 feet,
1" wide strap 7.5",
Two 7" zippers,
The main compartment zipper is 22" long with 2 zipper pulls opening from the center,
The front compartment zipper is 18" long with 2 pulls,
Two packages of Wright's "Bias Tape Maxi Piping" or 5 yards if you want to make your own,
---
---