Slender Wallet sewing pattern
|
All posts may contain affiliate links.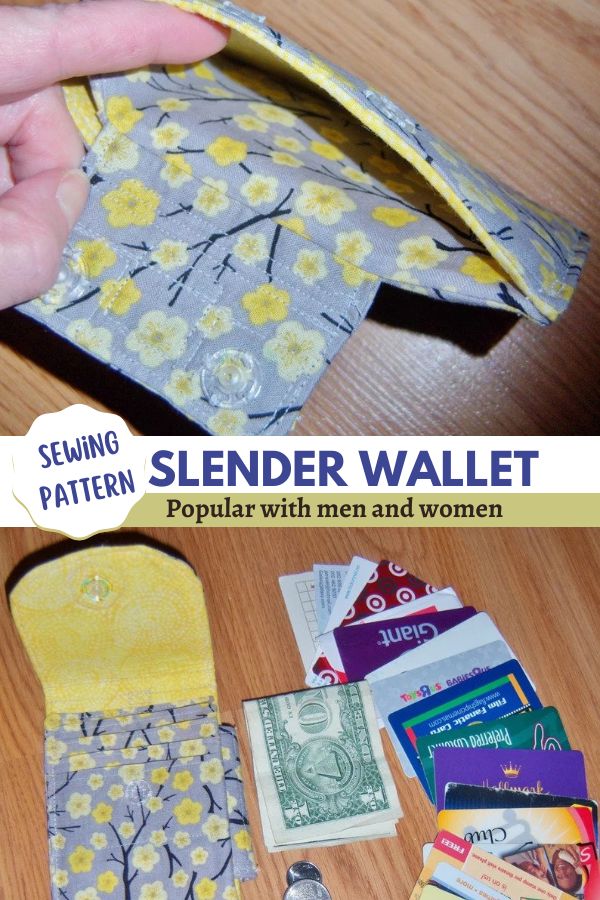 This Slender Wallet sewing pattern is a skinny wallet that is big on space.
You can fit up to 20 credit cards/ID cards, Cash, Coins, Receipts, etc. The fold-over top keeps your coins, cards, etc safely tucked inside. The side cash pocket holds dollar bills and has a double snap closure to make sure your money does not escape. There is an optional strap with a swivel snap hook that you can attach to your key chain, belt loop, leash, backpack, handbag, golf bag, diaper bag, etc.
The wallet is great as a stand-alone carrier of your necessary items or can be easily changed from one bag to the next. It's comfortable and small enough to fit in your jeans pocket too.
This unique wallet is popular with men and women. Since you use so little fabric, it is easy to splurge on something really terrific. Make those holiday and birthday presents now with this easy-to-follow pattern.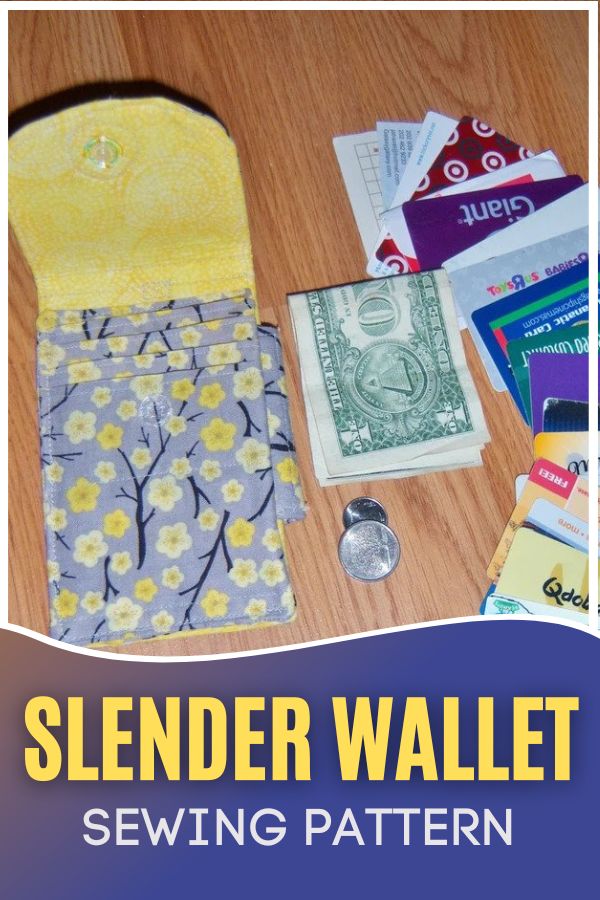 Skill level:
This is easy enough for a beginning sewer.
Sizing info:
The Slim Wallet measures 5 3/4″ tall by 3 1/2″ wide and it's 5/16″ thick without contents.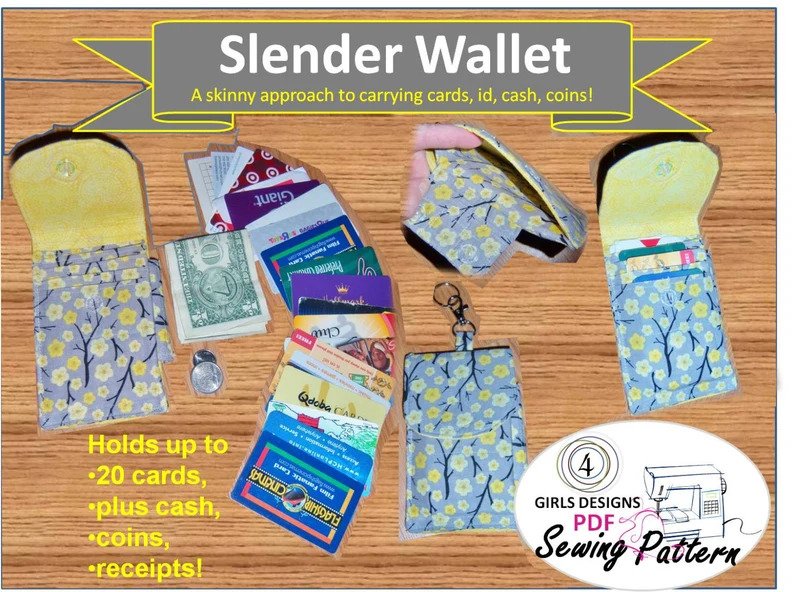 Materials needed:
One fat quarter for the outside fabric,
One fat quarter for the lining,
Snaps,
An optional swivel snap hook,
A hand sewing needle,
and scissors.
Check out our RESOURCES PAGE full of great recommendations and links for fabric stores and suppliers, interfacing and stabilizers, hardware resources, and zippers.
This is a great way to make use of those special fabrics from your stash!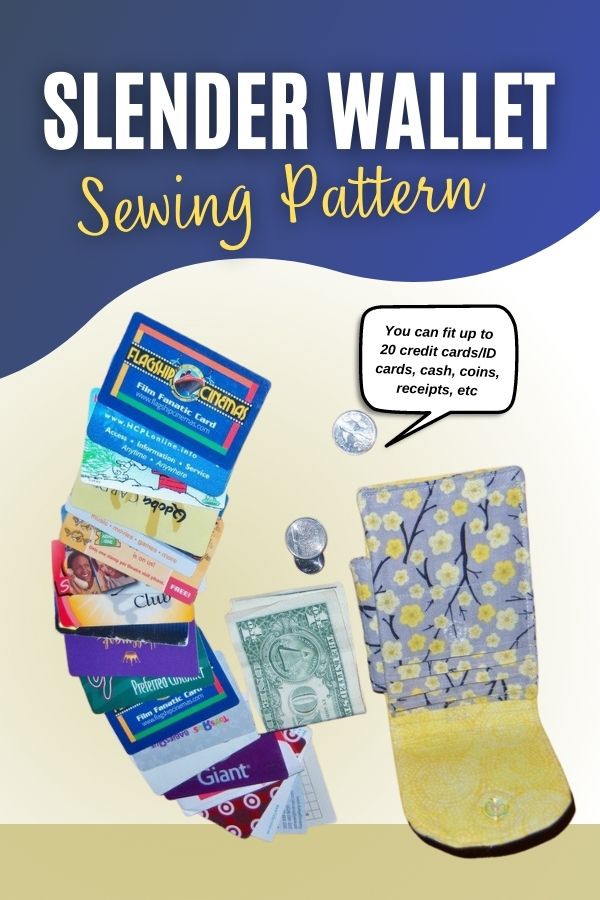 The pattern:
You will receive step-by-step directions with color photographs and diagrams.
If you would like to download the pattern you can click on the blue button below.
And if you would like to see other bag sewing patterns from this designer then you can click on the red button below.
Want more wallet sewing pattern ideas?
If you love
sewing wallets
but this one isn't quite right for you, then don't worry, we have LOTS more wallet sewing patterns for you to choose from. Check out just a few from our selection here.