The Gerbera Wristlet FREE pattern
|
All posts may contain affiliate links.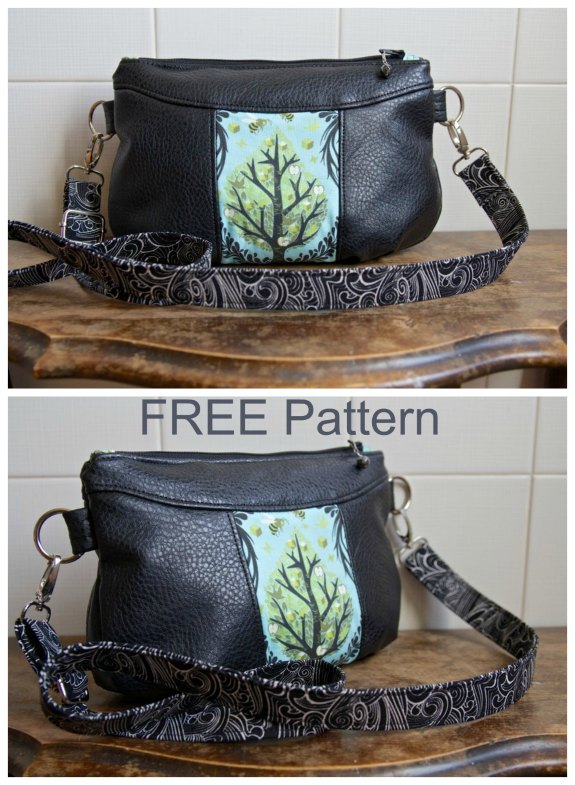 We believe this designer is one of the best and as a real bonus, she regularly provides patterns, like this one, FREE of charge.
The Gerbera Wristlet is a FREE pattern and if you want the designer has provided instructions so that you can make the Gerbera into a Mini Crossbody bag.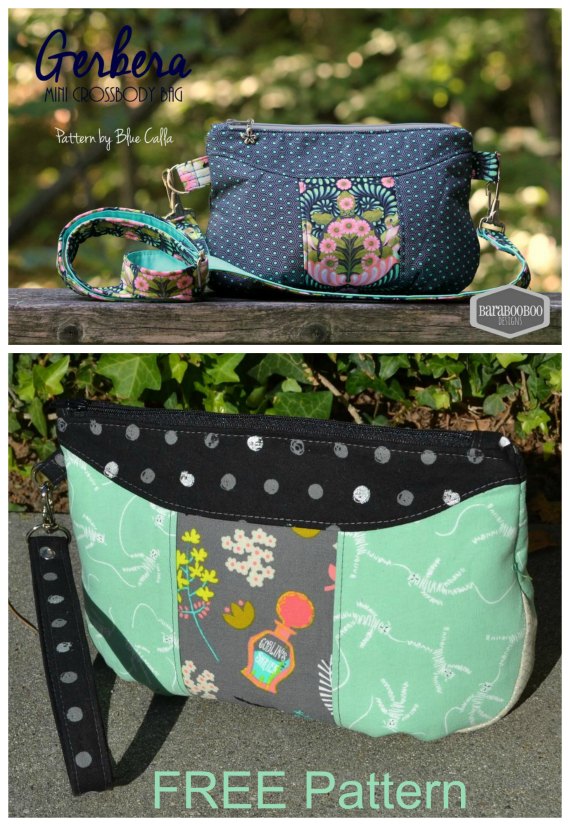 The Gerbera has the following features:
A feature centre panel where you can focus a small piece of your favourite fabric
A gusset
A few pleats along the bottom
One interior zippered pocket but you could easily add more.
When finished The Gerbera measures approximately 10 1/2 inches wide by 6 inches high by 4 inches deep.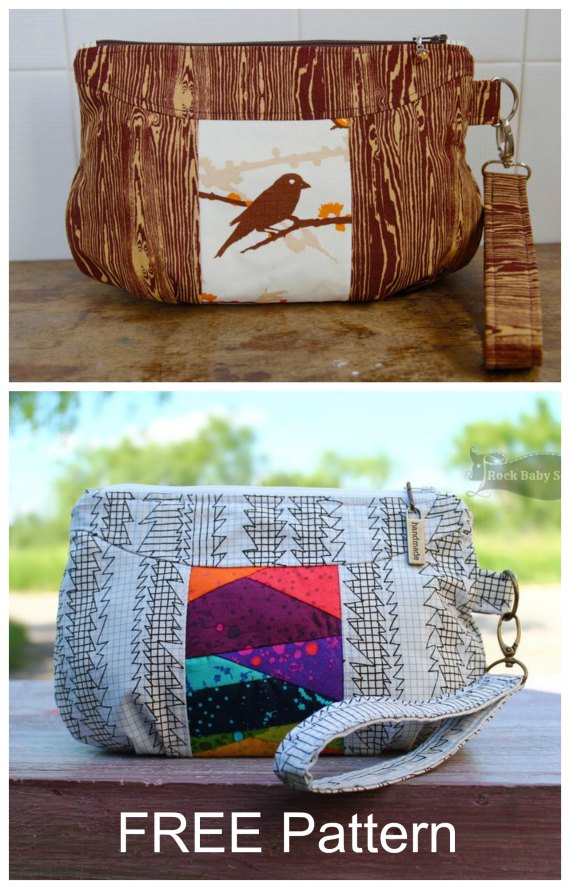 What you will need to make The Gerbera Wristlet
1/2 yard of exterior fabric
1/2 yard of lining fabric
2 yards of fusible woven interfacing
1/2 yard of fusible fleece
One 6-inch zipper (or longer, will be cut down)
One 10-inch zipper (or longer, will be cut down)
For Wristlet version: One 1-inch D-ring, and one 1-inch capable swivel clasp
For Cross Body version: Two 1-inch D-rings, two 1-inch capable swivel clasps, and one 1-inch rectangle slide