Simple Tote Bag FREE sewing tutorial
|
All posts may contain affiliate links.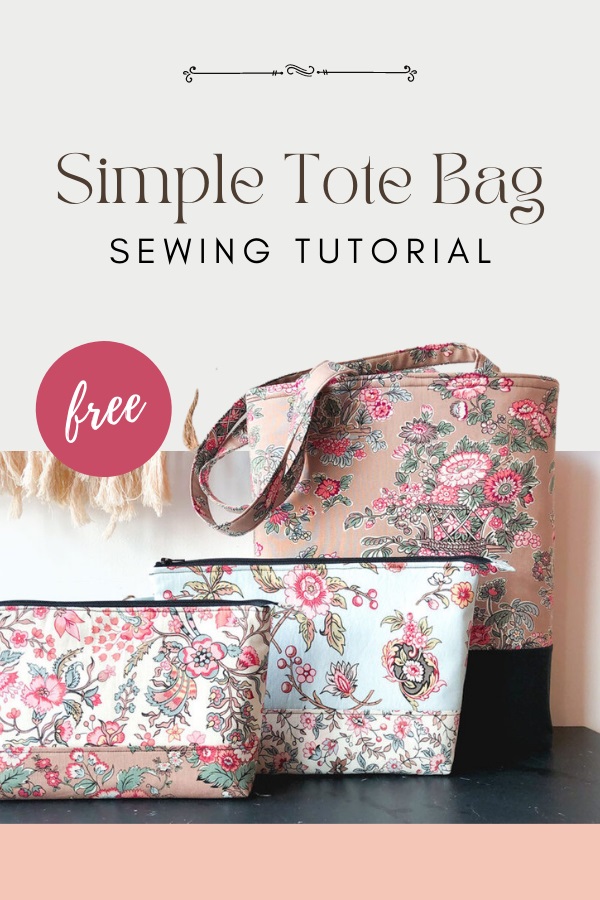 This is a Simple Tote Bag FREE sewing tutorial from the designer Amy from ameroonie designs.
As Amy says sometimes you just want a simple tote bag. They come in so handy for trips to the library, piano classes, or bringing papers back and forth from work. This Simple Tote Bag tutorial will show you how to make a beautiful and useful tote, with canvas on the bottom to allow for even more durability and style.
So why not carry this gorgeous tote bag to carry all your necessities around with!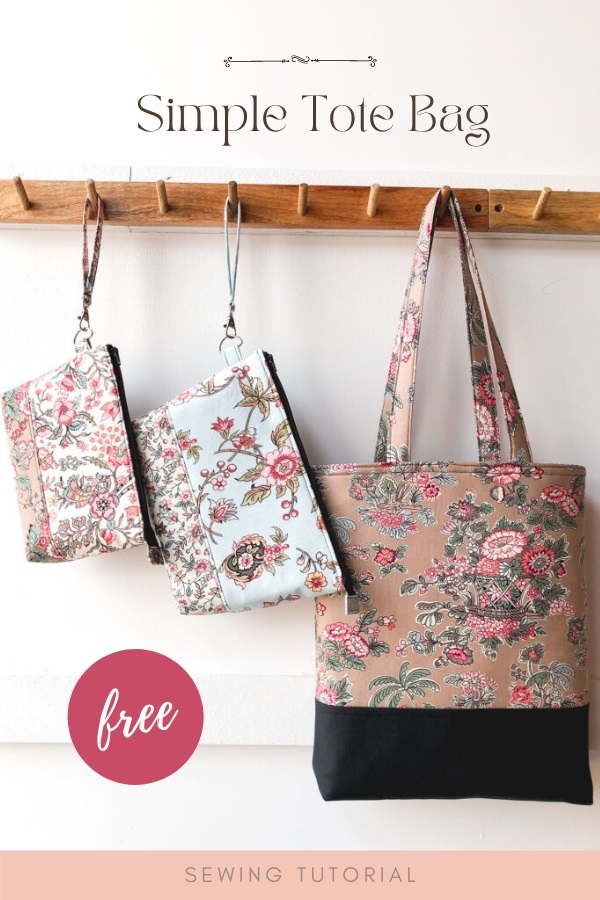 What is needed to make this Simple Tote Bag:-
From Exterior Fabric: Cut two pieces of fabric 16½″ tall by 15″ wide.
Lining fabric: Cut two pieces 16½″ tall by 15″ wide.
Canvas: Cut two pieces 15″ wide by 5″ tall.
For the handles: Cut two pieces of exterior fabric 4″ wide by 28″ long.
Fusible fleece: Cut two pieces 16″ tall by 14½″ wide AND cut two pieces 7/8″ wide by 27½″ long.
Medium weight interfacing: Cut two pieces 16″ tall by 14½″ wide.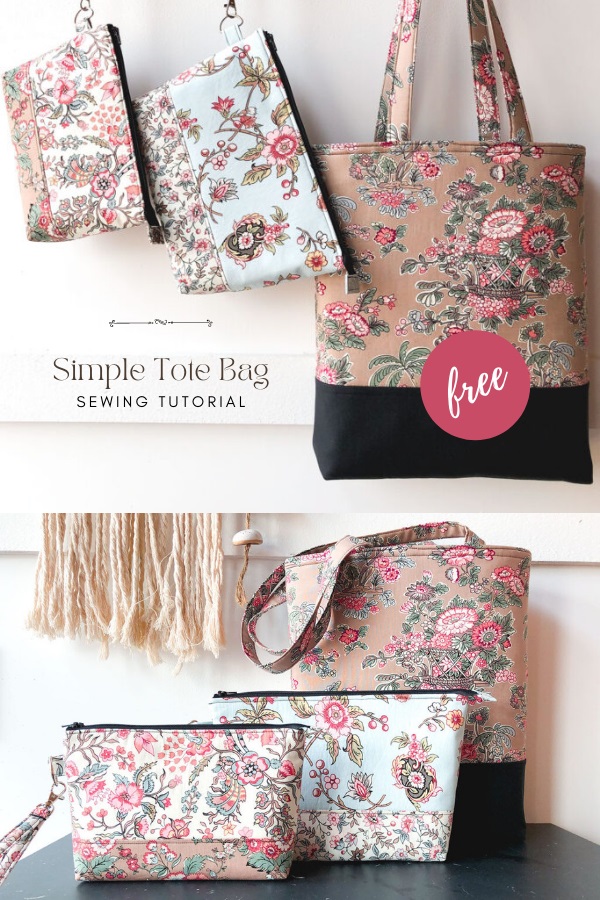 If you would like to follow along with the FREE tutorial and sew your own cute tote bag you can click on the purple button below.
Click here for the FREE tutorial
More Tote Bags to sew
Everyone needs (a lot) more than one tote bag. They are a staple pattern in every sewing pattern collection and so versatile and adaptable. Check out a few recent tote bag patterns to sew from our store.