Simple Shoulder Strap Tote Bag sewing pattern
|
All posts may contain affiliate links.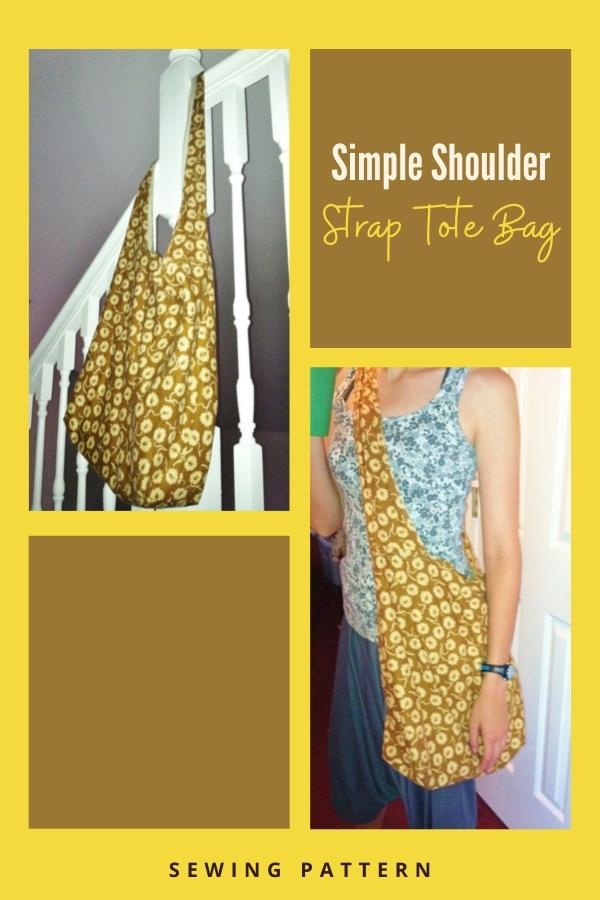 This Simple Shoulder Strap Tote Bag really is a simple, beautiful, solution to carrying what you need for summer, school, vacations, babies, you name it! It fits comfortably across your body or just over your shoulder to keep your hands free. We love the simplicity of the design.
They are inexpensive with only the cost of the fabrics, no fancy hardware or expensive interfacing is needed to make this one. This could easily be made from another item you may no longer want, such as a skirt, just cut out the pattern pieces from it and you have made something useful out of an item you would have otherwise discarded. Or scout your way through your local thrift shop to get the fabric for pennies.
It's especially lovely to use this bag at theme parks/water parks. It's easy to carry a little or a lot and carry it comfortably while keeping your arms and hands-free for other tasks.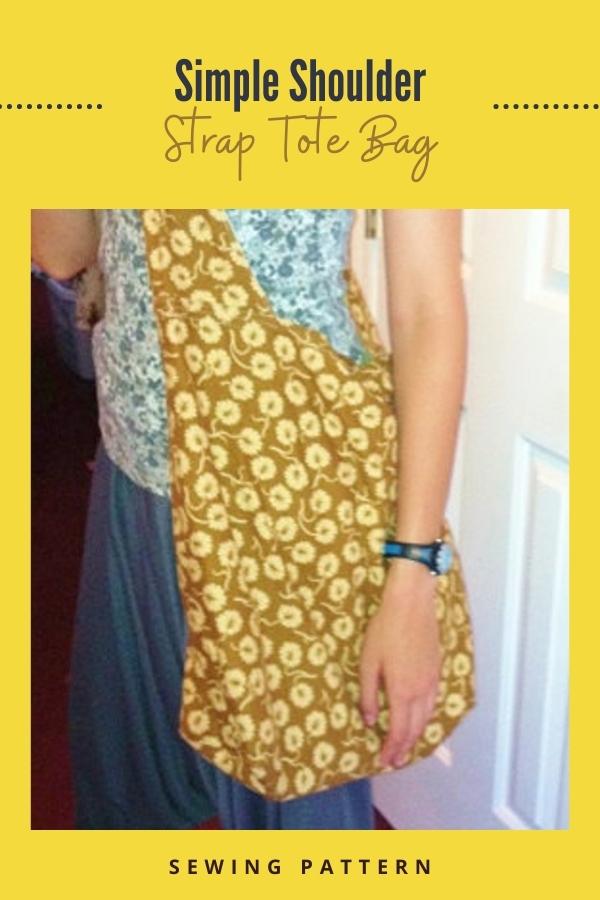 The sewing pattern consists of color photographs and graphics that accompany verbal descriptions of each step. There are sewing tips along the way and instructions for adding pockets and key straps.
This bag is fully reversible too! You can complete this bag in less than two hours, even if you are a beginner. They would make great gifts for your friends too!
Sewing Ability – the designer says while this pattern is ideal for beginners, you should have ideally completed a pdf pattern prior to this. The designer has revised this pattern to make it as simple as possible. She is available to assist you if you get "stuck" on something.
Sizing info:
The finished bag measures approximately 16½″ high by 18″ wide with a strap that has a 17″ drop opening.
For the materials you will need 1⅛ yard of 44/45″ fashion and lining fabric, coordinating thread, printer, scissors, pins, iron, sewing machine, and water-soluble marking pen.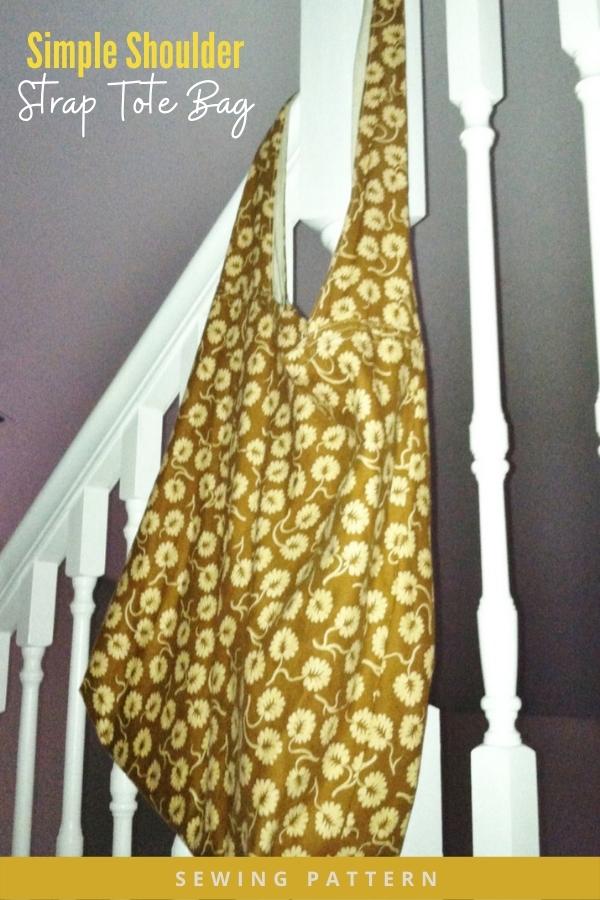 The pattern consists of full pattern pieces as well as measurements of the pieces are available for you to print. You can only choose the pages you wish to print and save paper and ink!
If you would like to download the pattern you can click on the blue button below.
And if you would like to see other bag sewing patterns from this designer then you can click on the red button below.
See all the patterns from this designer here
Even more tote bag sewing patterns you won't be able to resist
Want even more tote bag sewing patterns? These are the top best selling tote bag patterns in our store. Take a look at the tote bag category on our shop page for even more!