Shell pouch with clear vinyl zippered pockets tutorial
|
All posts may contain affiliate links.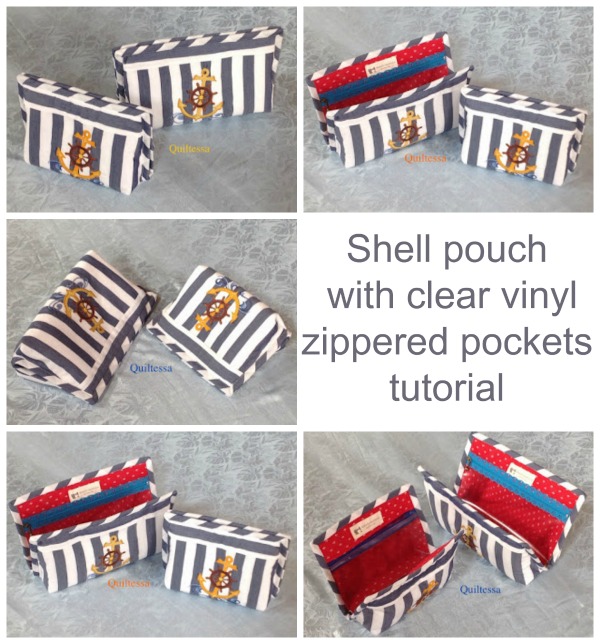 This tutorial has detailed instructions on how to make this Shell Pouch With Clear Vinyl Zippered Pockets. You can grab the tutorial from the link below.
The pouch has two invisible sew-in magnetic closures and also comes in two sizes as follows:
Small size – 7″ by 5 1/2″
Medium size – 9″ by 5 1/2″.
The inside pockets are clear so you don't need to unzip them to see what's in each of them. Simply open the two sides of the bag out wide and everything is laid out for you. You can keep 6 Aurifil size spools on one side and needles set, seam ripper, threader and scissors etc on another. We especially like the idea for keeping your threaded needle handy and safely in place on the hidden magnets.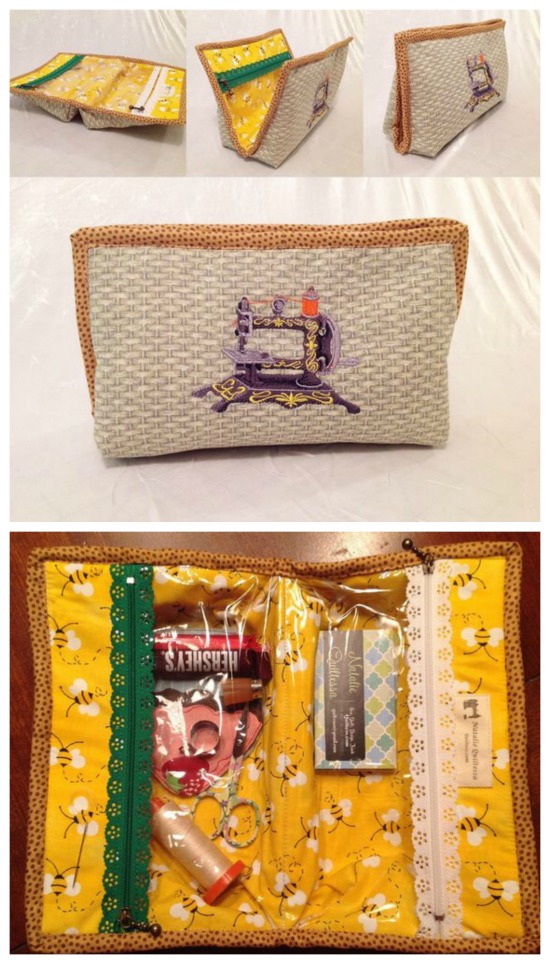 You can also use this pouch as a cosmetic bag or as an alternative you can use it to just to store your cell phone, car keys, cardholder and lipstick with mirror – all your essentials.
The designer has produced a short YouTube video to show you more details. You can watch the video here.
Features off the Shell Pouch sewing pattern