Shades Of Yesterday Tote Bag sewing pattern
|
All posts may contain affiliate links.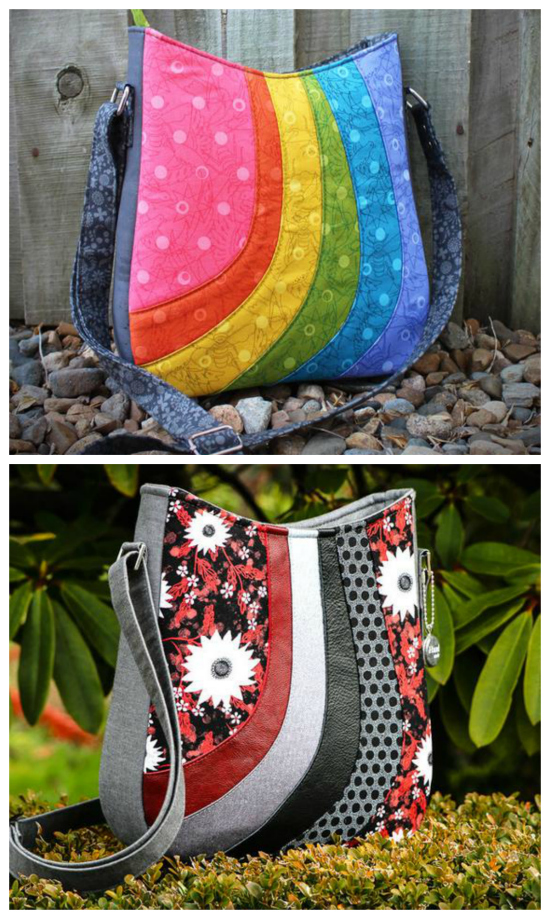 This is an easy to follow sewing pattern which will allow you to create an awesome looking tote bag. It actually looks far more complicated than it really is. The Shades of Yesterday Tote Bag has a distinct look on the outer front panel. It's constructed with a series of beautifully curved pieces. You just have to choose whether to work with a collection of coordinating or contrasting fabrics.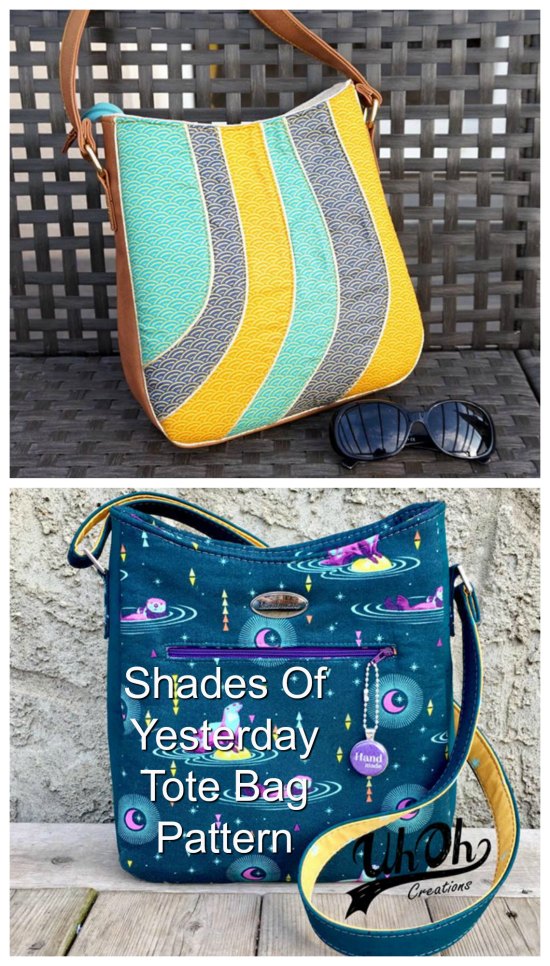 The Shades of Yesterday Tote Bag features:
a recessed zipper closure
two zipper pockets (one inner and one outer)
an adjustable crossbody or shoulder strap
When finished the Shades of Yesterday Tote Bag is approximately 9 1/2″ wide by 9 1/4″ high by 2 1/2″ deep. We just love all these amazing examples. Some bright and colorful, some more classic and sophisticated, some with a variety of fabrics – but all fabulous. This bag is a chance to go wild with your fabric choices if you like or use up some scraps of some of your favorite fabrics.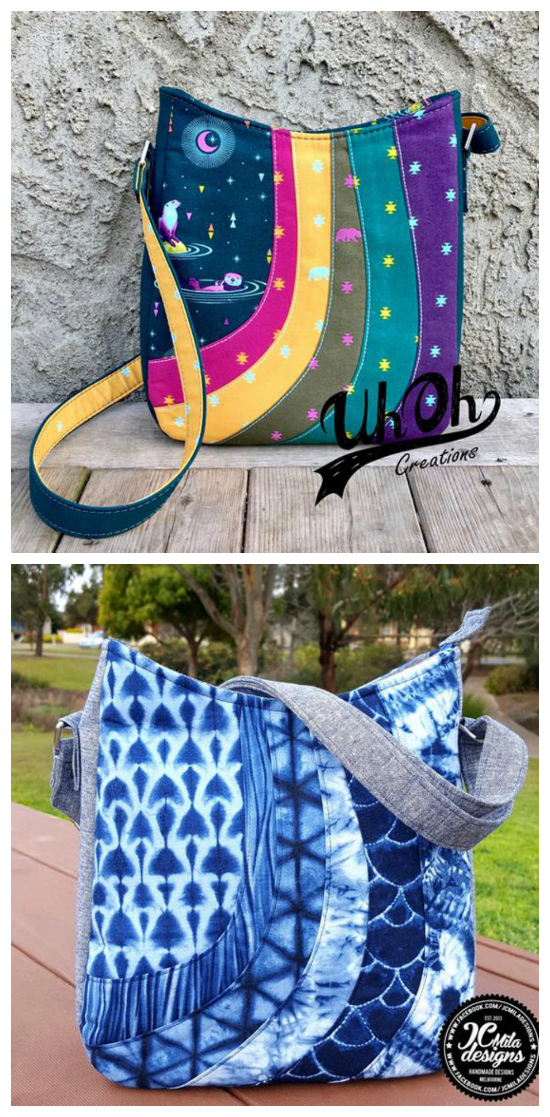 What you will need to make the Shades Of Yesterday Tote Bag:-
3/8 of a yard of quilting cotton fabric for the outer front pieces,
1/2 a yard of quilting cotton, cork, vinyl, or leather for the outer back & outer gusset,
1¾ of a yard of quilting cotton for the strap & strap connectors,
3/8 of a yard of quilting cotton for the recessed zipper panel & zipper pockets,
1/2 a yard of quilting cotton for the lining fabric,
32″ by 16″ Soft and Stable Foam Interfacing (or equivalent foam) OR Fusible Fleece,
1¾ of a yard of Medium Weight Fusible Interfacing (40″ wide),
Two 1″ rectangular rings,
One 1″ slider,
One 12″ chunky/long pull zipper for the recessed zipper,
Two  7″ long dress zippers for zipper pockets,
Six rivets (optional),
Coordinating thread,
General sewing supplies,
Check out our RESOURCES PAGE full of great recommendations and links for fabric stores and suppliers, interfacing and stabilizers, hardware resources, and zippers.
More Crossbody Bags to sew
For versatility, you can't beat a crossbody bag. Easy to wear, fun to sew, and a wardrobe essential. Everyone needs a few of these in their sewing pattern collection. Check out a few recent crossbody bag patterns to sew from our store.