Ruffle Tote Bag free tutorial
|
All posts may contain affiliate links.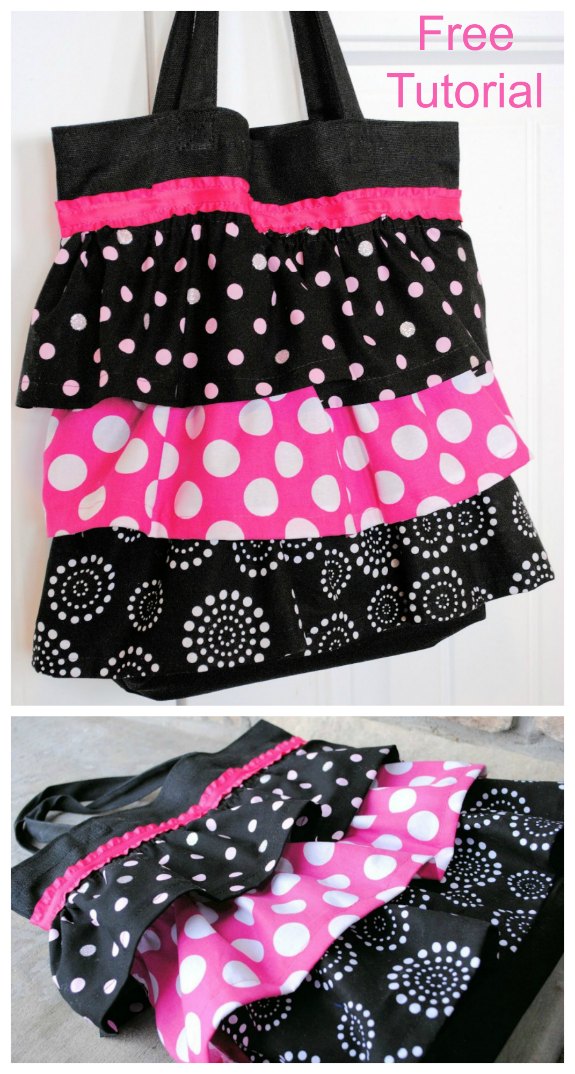 Ruffle Tote Bags are really cute and this one is one of the best and it comes with a free tutorial.
The talented designer turned this bag into something that she would like to carry around herself.
It's a pretty simple bag to make and you can also add a little bow for embellishment if you want. She has added three layers of ruffles onto a cute little tote bag and as she says "It's got hot pink in it and that makes me happy". You can obviously use whatever colors you like.
It will make a cute bag for yourself or maybe as a gift for your daughter or friend. Whoever wears it out will definitely stand out from the crowd.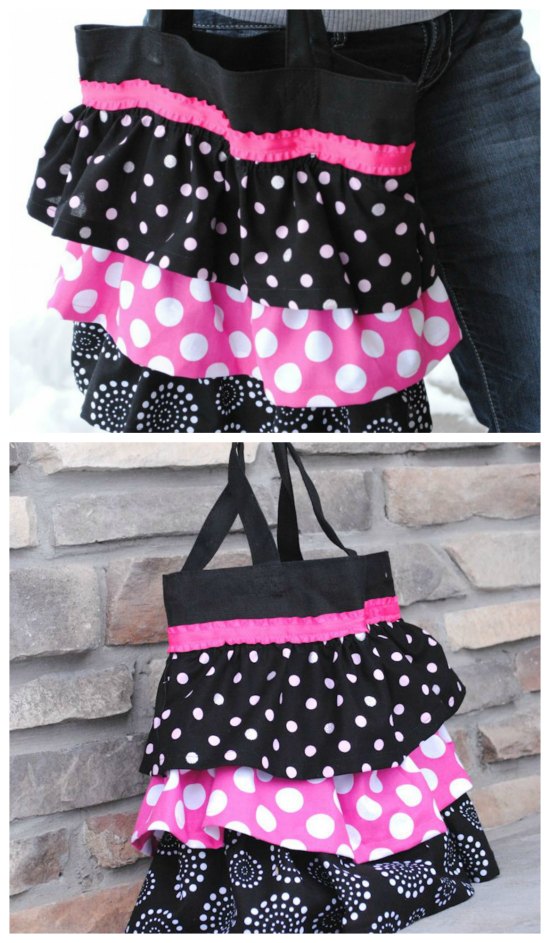 What you will need to make the Ruffled Tote Bag
1 tote bag that you can get at any craft store. You can buy them singly or in packs on Amazon too, where they tend to be cheaper. OR check out our archive of tote bag patterns to make a simple bag ready to add ruffles.
3 coordinating fabrics. You will need just about 1/4 yard of each.
1-2 yards of coordinating ribbon.