Sewing Shop Applique Bag sewing pattern
|
All posts may contain affiliate links.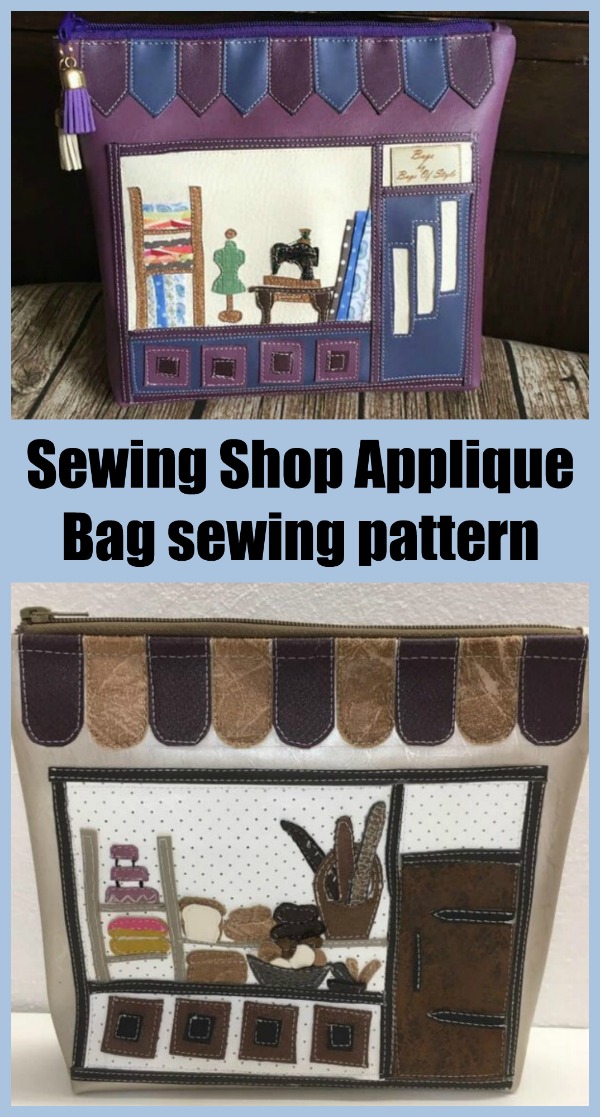 This is a pattern combination of the original Delta Zipper pouch (available in the pattern store) plus an additional second pattern and tutorial for the Sewing Shop applique.
The Delta Pouch is a quick and easy sewing pattern designed for beginners (which can also be purchased separately). This is a great little pouch to use as a blank canvas for decorative effects, add embroidery or applique to personalise your pouch your way.
This bag has been designed to be sewn in faux leather or cork, but could easily be made in heavier décor fabrics too.
The Sewing Shop Applique can be done using faux leather, cork or any fabric that doesn't fray. Templates are included to help you cut out all of the wonderful pieces that make up the pretty sewing shop design.
Why stop at a sewing shop? Try making a florist shop, a cake shop, a bread shop…..a whole row of shops…. your only limit is your imagination. Add your own personal touches to your design and make a picture that's totally unique!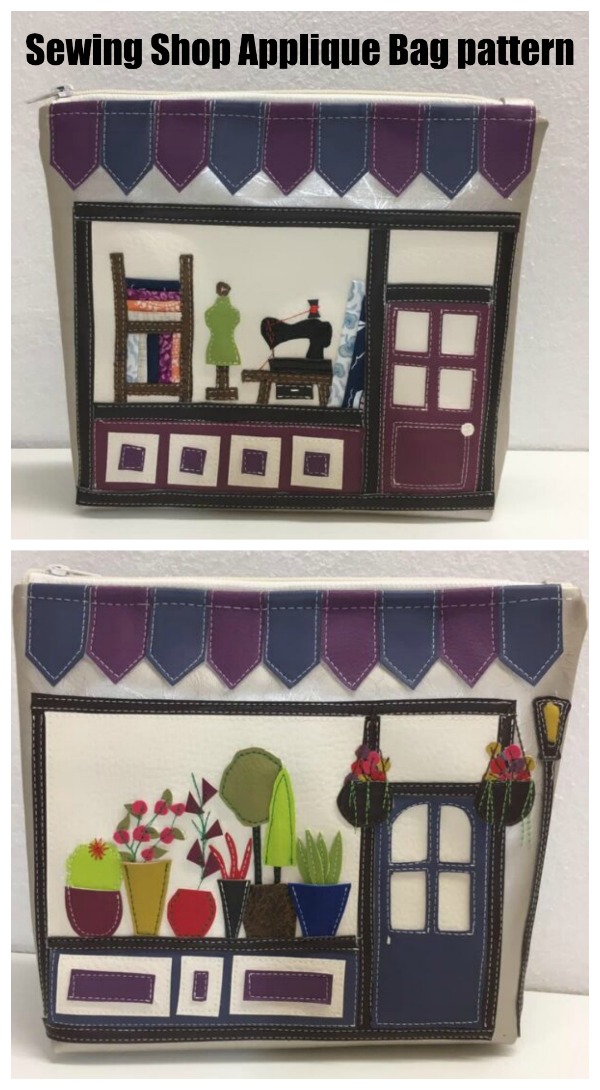 Sizing info:
When you have finished making your very own Sewing Shop Applique Bag it will measure approximately 8" by 8" by 2".
The pattern:
When you purchase this bag you will receive two PDF files. The Delta pouch and the Sewing Shop picture pouch. Other shops are shown only to show variations using the same technique.
The Delta Pouch pattern contains 19 full-colour pages with photos and diagrams and a full written instruction that will guide you through the process. The Sewing Shop Tutorial contains 21 full-colour pages with photos and full instructions to guide you through the process of creating your very own Sewing shop.