Sewing machine mat and cover
|
All posts may contain affiliate links.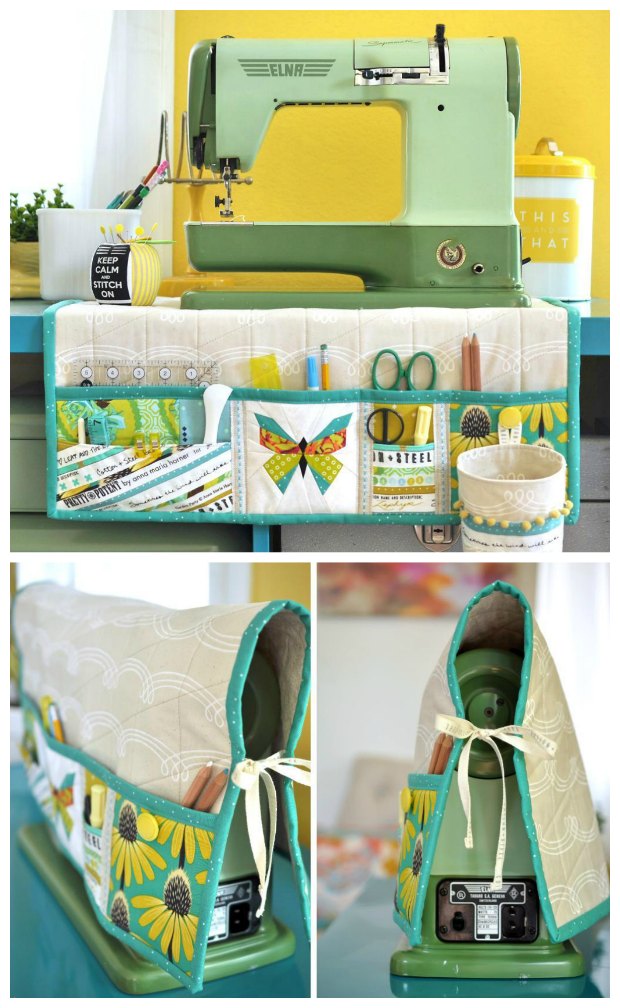 Something a little different today. It's not strictly a bag, but it's something everyone who sews should have in their sewing room and this one is a particularly good example. It's a 'bag' for your sewing machine and tools!
This sewing mat has padding to steady and quiet your machine as it works, and pockets in front to keep all of your sewing supplies easily on hand. There's a removable thread catcher too for all your bits. But this one also doubles as a sewing machine cover too and we love how adaptable and versatile it is.
The tutorial is beautifully presented and includes bonus ideas for how to create one of the pockets from pretty selvedge edges too. The paper piecing instructions for the butterfly pocket are available separately here.
Note – some readers are commenting that they had trouble opening the PDF file but we all tried here with no problems at all. If you have trouble, remember to save the download file to your computer and then open it in Adobe Reader rather than opening it in your internet browser software. That should solve any problems.