Sew Powerful FREE Crossbody Bag Purse sewing pattern
|
All posts may contain affiliate links.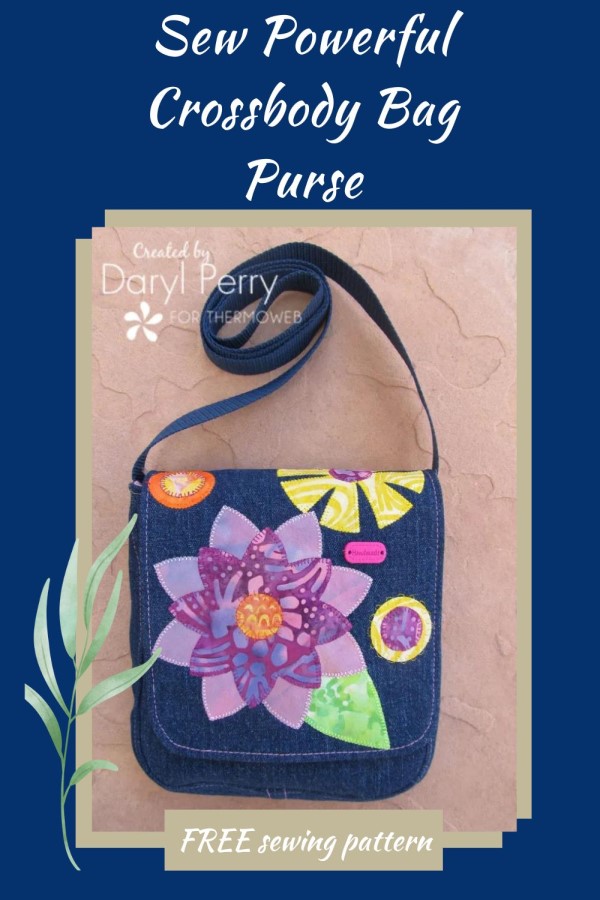 This is the Sew Powerful FREE Crossbody Purse Bag sewing pattern from the designer Patchouli Moon Studio and shared on the therm.o.web blog.
This is a wonderful charity bag project that allows girls in Zambia to stay in school with your help of making purses to donate to the girls there. The Sew Powerful Purse Project is amazing and you can read all about it by clicking here.
You can of course make the purse for yourself, however, it would be incredible if you would donate yours to this wonderful charity that you can read all about here.
Making purses for Sew Powerful is something near and dear to the designer's heart and she loves to sew the purses every chance she gets. She hopes you will enjoy making one (or more) purses too. There is no better gift to give than one that can change a girl's life for the better.
The designer shares an incredible number of sewing tips so that you can produce an amazing purse.
So to make this purse the designer says you can use any kind of material you would like such as quilting cottons, which is the most popular choice, but some people use sturdier fabrics, such as home dec weight, denim, corduroy, etc. Just make sure the fabric is washable and wash the fabric in hot water before you cut anything out.
For the purse you see in the pictures the designer upcycled some denim jeans. The purse can be made with just the plain fabric you choose or as the designer loves to do, make a colorful and fun flap using appliqué or pieced fabrics or both and embellish with buttons or other things like ribbon, etc.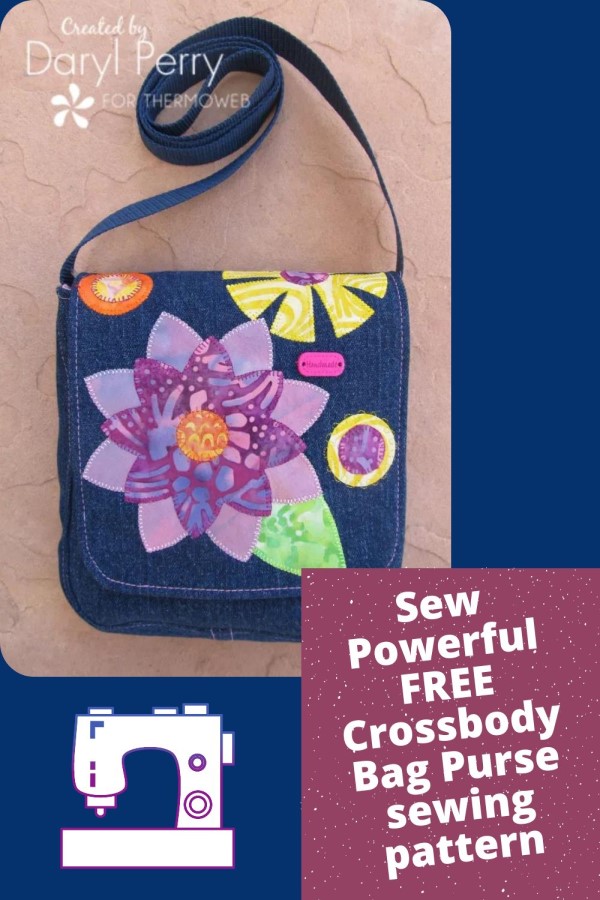 What's needed to make a Sew Powerful Crossbody Bag Purse :-
Sew Powerful Beginner pdf or Sew Powerful Intermediate pdf or you can combine the patterns like the designer did. She amde the intermediate purse with the beginner flap.
Appliqué motifs of your choosing.
1½ yards of HeatnBond Soft Woven Fusible Interfacing.
6″ by the width of the product of HeatnBond Soft Stretch Lite.
Pressing Paper.
For the exterior fabric – ⅝ to 1½ yards of 44″ wide fabric, depending on whether you are making the beginner or intermediate style (check the pdf supply list for the style you are making).
For Lining fabric – ⅓ yard of 44″ wide fabric.
1″ wide webbing for the strap by 52″ long (or can use fabric cut 4″ wide by 52″ long and interface).
Here are some excellent suggestions/tips from the designer:
First, read over the instructions for the purse you are making. You can mix and match elements such as using the beginner-style flap on the intermediate body or vice versa.
Also, it might be helpful to watch the video for each style purse to get an idea of what you will be doing too. There's a video link on the pdf or if you do a Google search that will bring up the various videos too as there are a few videos out there.
If you plan on making the full beginner style flap for your purse and will decorate it with appliqué flowers or other shapes, then cut your flap exterior piece slightly oversized to allow for shrinkage as you appliqué or if you also want to add some quilting.
For the purse she made using the denim jeans, she fused the interfacing on all the pieces for the exterior, since these were stretch jeans and they needed to be more stable and less stretchy.
The directions do call for using woven interfacing (unless you use a heavy fabric that might not need to be interfaced).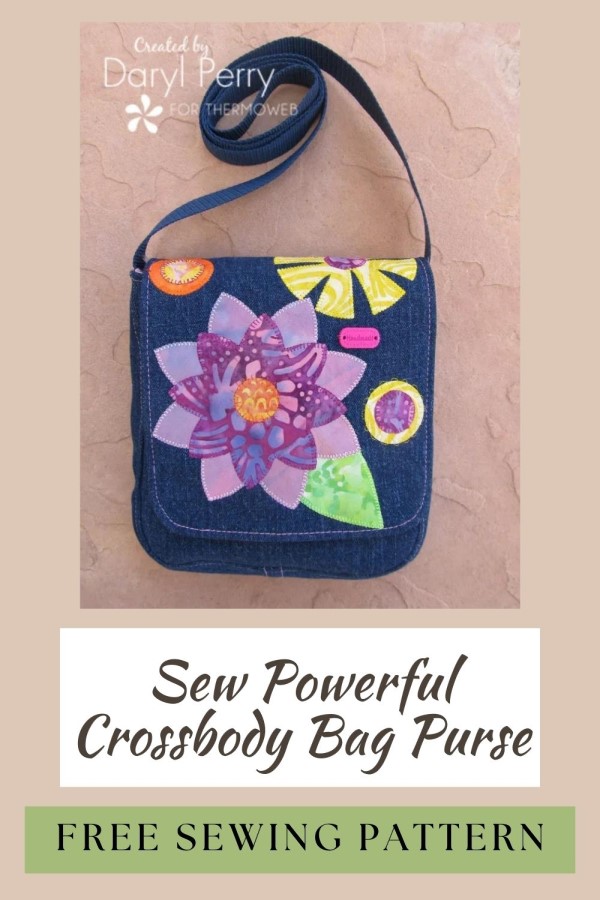 Above are just some of the tips from the designer. Within the tutorial there are many many more!
If you would like to download the FREE pattern you can click on the purple button below.
More Crossbody Bags to sew
For versatility, you can't beat a crossbody bag. Easy to wear, fun to sew, and a wardrobe essential. Everyone needs a few of these in their sewing pattern collection. Check out a few recent crossbody bag patterns to sew from our store.