Sew a snappy purse – video
|
All posts may contain affiliate links.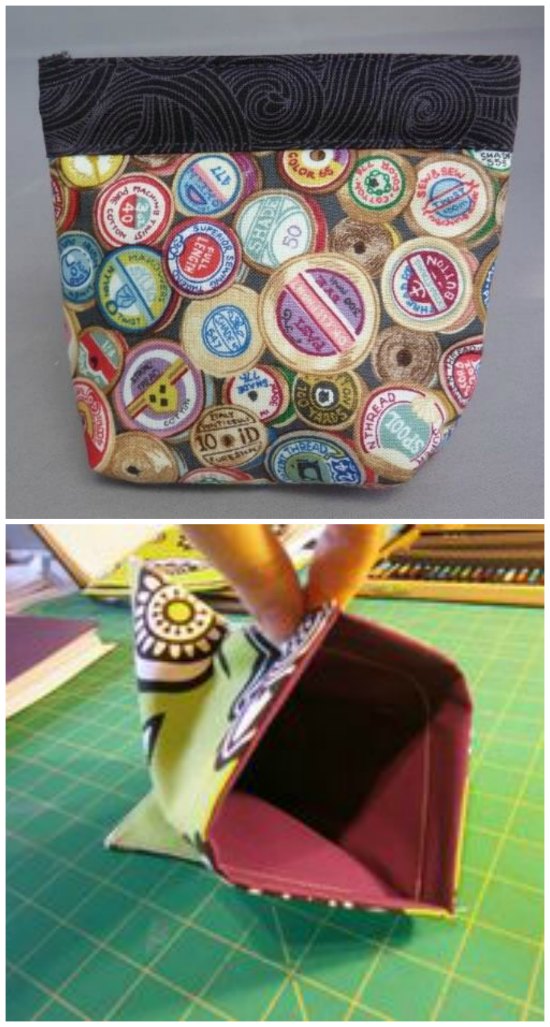 Have you ever seen those little bags that snap closed at the tops and you can squeeze them to open and then release and they snap closed again.  Fun right and easy to use for kids and for anyone who has limited manual dexterity such as the elderly.  Can be used for a spectacles case, small coin purse, anything.  You can buy specially made metal snap closures for them in various pre-determined lengths or you can make your own with an old metal tape measure.
In the example here, our designer is using cotton batting, and you may have this on hand if you are a quilter.  But we like to use a fusible fleece and are more likely to have this in our sewing stash – either would work so use what you have on hand  🙂
These can be addictive!  Make one and you'll want to make many.  We'd love to see them if you do make one – drop us a message and leave a picture on our Facebook page here.