Saratoga Tote Bag sewing pattern
|
All posts may contain affiliate links.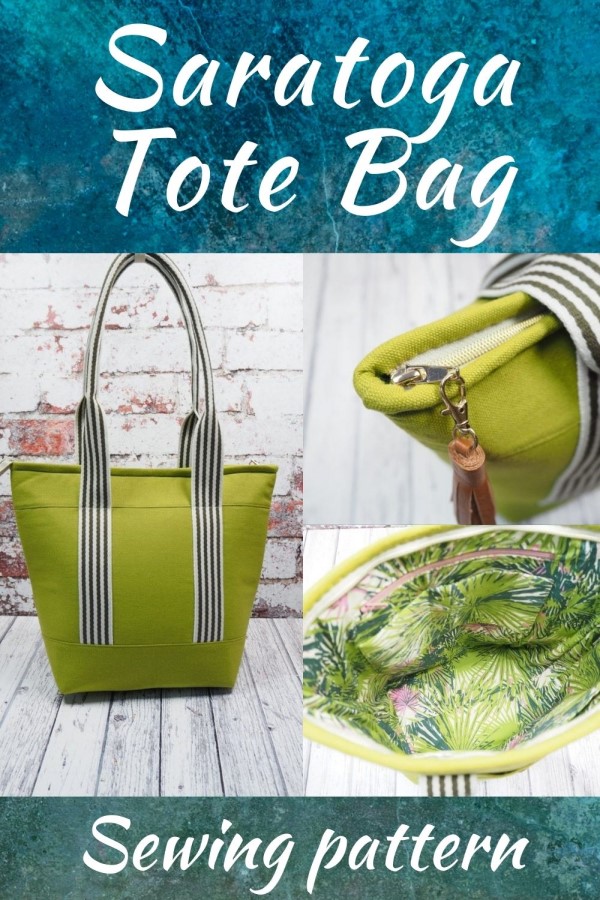 This is the Saratoga Tote Bag sewing pattern. The Saratoga is a multi-functional Tote Bag that features an outer slip pocket, two more slip pockets and a zipper box pocket inside with an easy to install top zipper to keep everything safe.
There is no end to the use of Tote Bags. The designer uses her Saratoga Tote Bag as her everyday bag, although it could be perfect for holding her knitting needles and wool for projects on the go.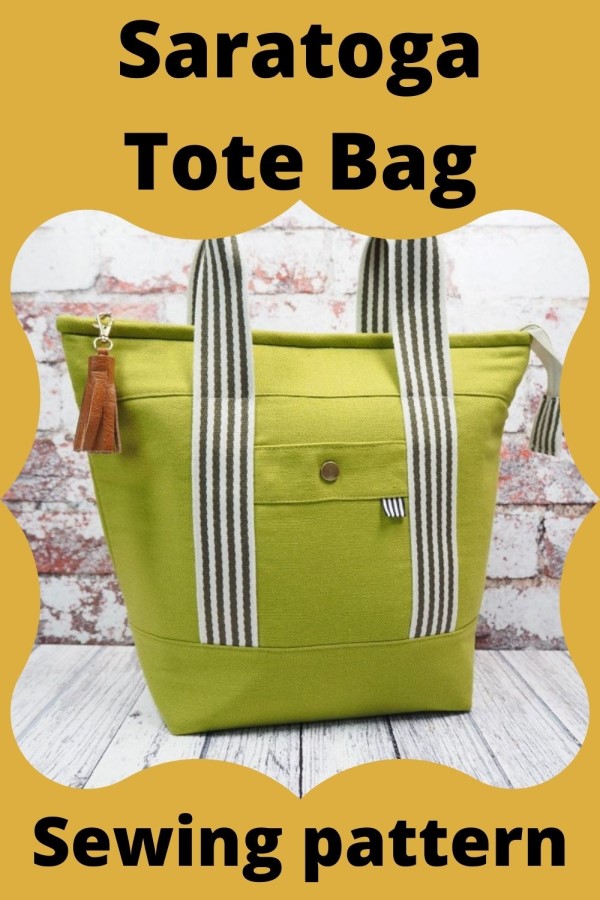 Sizing info:
When you make yourself your very own Saratoga Tote Bag it will measure 11 ½" high by 14″ wide by 6″ deep.
Skill level:
The designer, The Folk Art Factory, rates her sewing pattern as suitable for a confident beginner sewer who has some knowledge.
Additionally, there are several tutorials linked to this pattern to show you how to complete some tasks in more detail. The idea is to simplify bag making so that someone with confidence and a few skills can make something really lovely.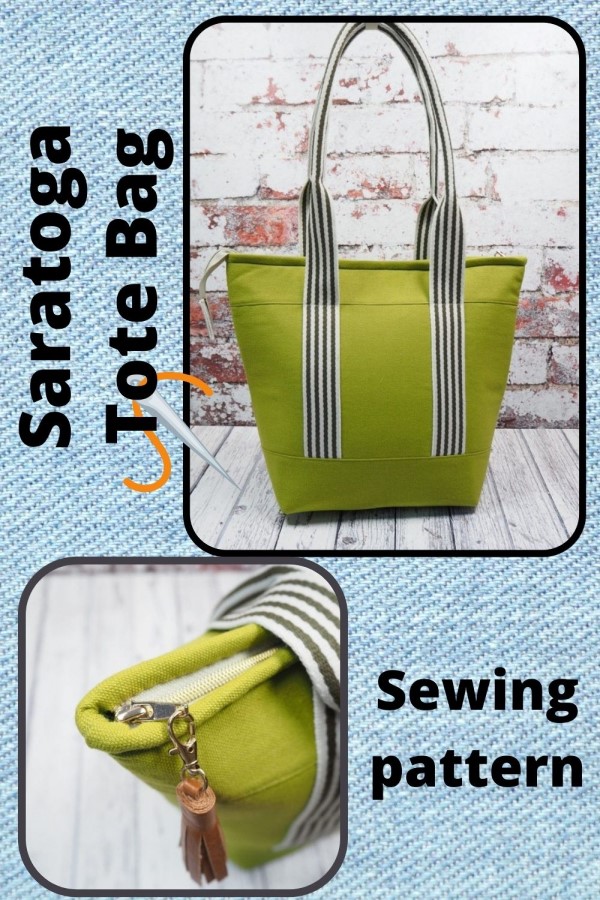 Materials recommended:
The designer recommends that when you make a Saratoga Tote Bag that you use quilting weight cotton, denim, canvas, furnishing fabrics, linen, needlecord.
What you will need to make a Saratoga Tote Bag:-
¾ of a yard of canvas or similar weight fabric,
¾ of a yard of lining fabric,
¾ of a yard of foam interfacing. The designer uses Style-vil by Vlieseline,
One fat quarter of S320 fusible interfacing (Vlieseline),
One 19" zipper for the main top zipper. The designer says – sometimes it is difficult to get a specific size like this. There are two options open to you. Either use a continuous zipper as I have or buy the next largest size and cut it down. This works very well with a heavy-duty zip which often has a very clunky stopper. Cut this off and put the tab over the end,
One 7" plastic zipper to coordinate with your lining for the internal zipper box pocket,
One metal stud for the front pocket. The designer says – the color of the stud needs to match your zipper teeth as closely as possible- mixing gold and silver doesn't look great,
A piece of cotton webbing 2 ½ yards by 1 ½" wide to coordinate with the outer canvas,
35" of 3/8" cotton cord,
A small scrap of ribbon or similar to decorate the front slip pocket (optional),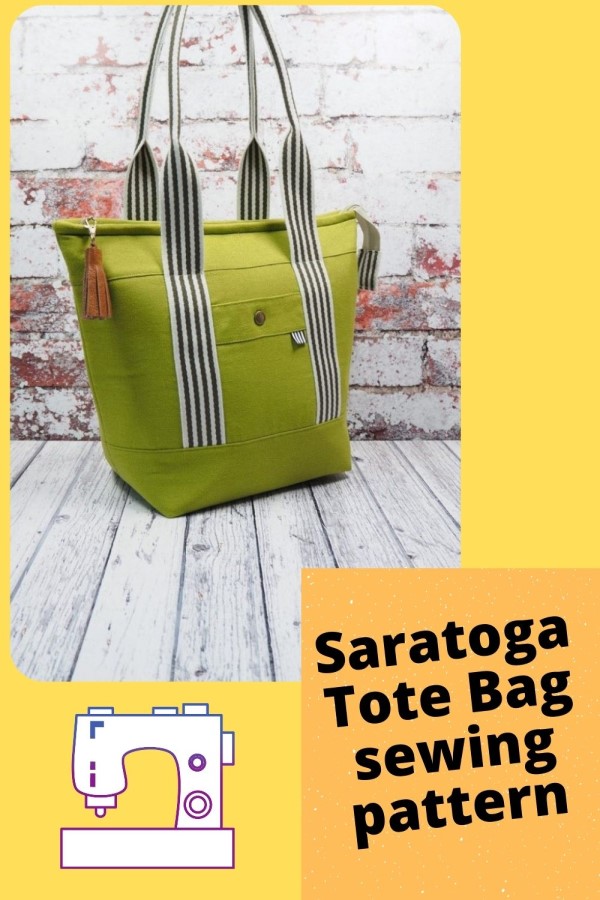 This is a cut and measure pattern which means that there is nothing to print off. You only need a rotary cutter and mat plus your favorite ruler. If you feel a bit nervous about going template free, simply use the cutting sizes to make a paper pattern, and then you will have a template to use over and over.
If you would like to download the pattern you can click on the blue button below.
And if you would like to see other bag sewing patterns from this designer then you can click on the red button below.
See more patterns from this designer here
More Tote Bags to sew
Everyone needs (a lot) more than one tote bag. They are a staple pattern in every sewing pattern collection and so versatile and adaptable. Check out a few recent tote bag patterns to sew from our store.