Quick and easy reversible fat quarter bag – FREE video
|
All posts may contain affiliate links.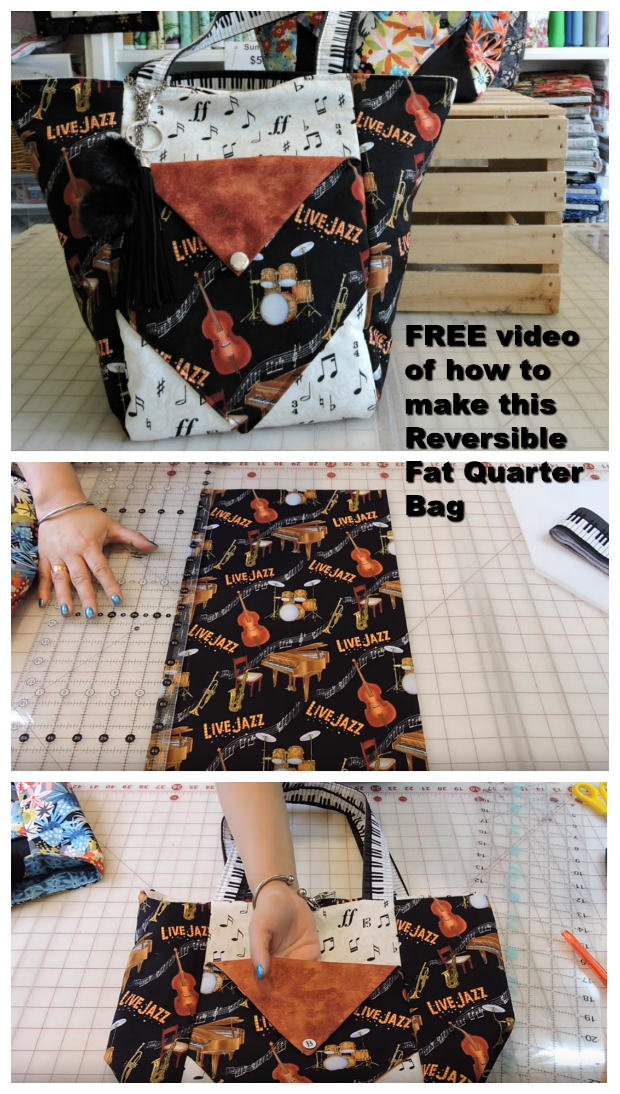 Here's a really excellent 35-minute FREE video showing you how to make this awesome Reversible Fat Quarter Bag. Go through your stash of fabric and pick some of your favorite fat quarter cuts or go shopping and purchase a new fat quarter fabric and make yourself this really functional bag.
No pattern is needed. Simply cut the fabrics as described in the video and follow along to make your own bag in no time. Great for beginners who find being shown each of the steps useful.
The FREE video comes to you courtesy of the artsandcrafts4you channel.