Pleated purse – FREE pattern
|
All posts may contain affiliate links.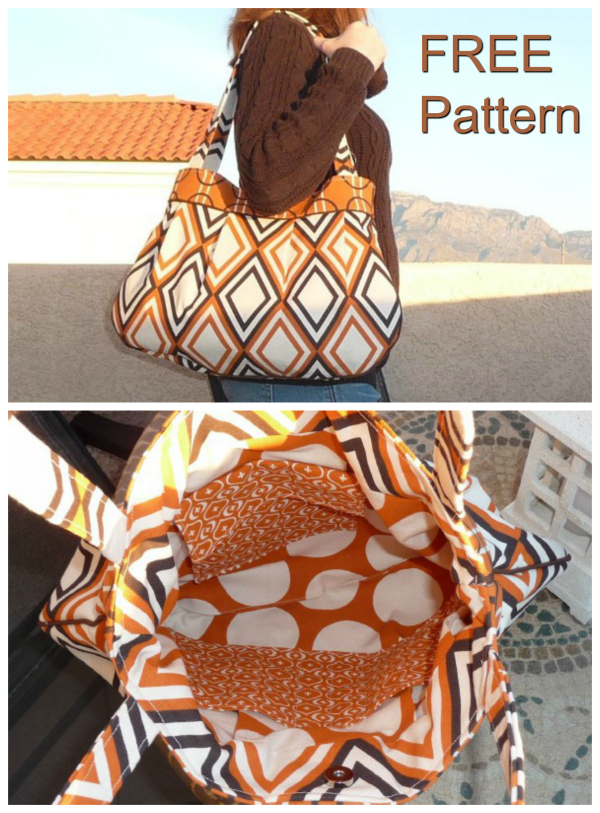 Here's a very pretty pleated purse where the pattern is 100% FREE.
The designer of this bag has made lots of these Pleated Purses for herself and she receives compliments all the time. This purse really stands out and is the perfect size as a purse. The designer made this style in both a smaller and larger size, but neither ever seemed just right until she made this one somewhere in between. It holds all of her day-to-day purse stuff, with room to throw in a book or bottle of water as well.
You can have great fun mixing and matching coordinating prints. You can have three or four in one bag if you like.
Dimensions for this bag are 14″ wide along the top, 17.5″ wide at the widest part and 12.5″ tall at the center point. Of course if those dimensions don't quite suit you, grade up or down until you get the perfect bag for you.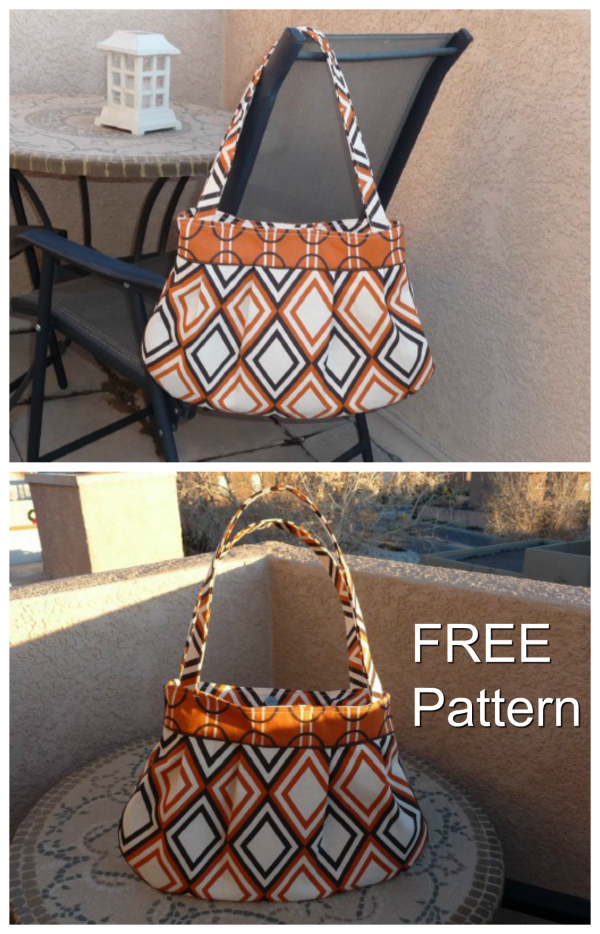 What you will need to make this Pleated Purse
5/8 of a yard of 54″ width fabric for the sides, interior top bands and straps
3/8 of a yard of 54″ width fabric for the lining sides
One small piece of fabric for the top and exterior
One small piece of fabric for the pockets. How much of each of these you get depends on how many different fabrics you are going to combine
Two yards of interfacing for the bag sides, top bands and straps
One yard of fusible fleece for the bag sides and top bands
One 2-1/2 yard package of pre-made piping